Freelance Guice Developers Available for Hire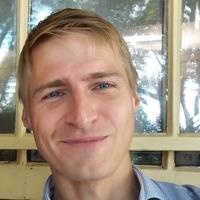 Hire Now
Freelance Guice developer in Ho Chi Minh City, Vietnam
Senior Java / Web Backend Developer
MY COMMITMENT My commitment to you is 1. understanding you and your goals 2. guiding you. Depending on your time and budget I'll analyse the task and talk you through a possible solution or implement a solution with you or for you. Amongst others I can help you preparing for an interview, getting started with programming in general, any frameworks and tools or solving any concrete issues you are facing. MY BACKGROUND IN SOFTWARE DEVELOPMENT I have been developing software very successfully on various projects and teams for over 10 years. I have extensive experience developing, maintaining and improving large scale distributed application in finance and news media. This includes green field projects, maintaining and improving matured solutions, and onboarding new team members. I'm also ...
Hire Now
Freelance Guice developer in Tel Aviv, Israel
Started my professional life at 2006, did C# programming for a few start-ups. Started working for Google as a software engineer early 2011, doing mostly server-side java. I'm passionate with code health and clean system design. Love participating in coding challenges (https://codefights.com/profile/itayk)
Hire Now
Freelance Guice developer in Buenos Aires, Argentina
Versatile and experienced full-stack software developer. Lots of technologies.
Hire Now
Freelance Guice developer in Noida, India
Author, ExGoogler and Expert on AngularJS & Web
CEO & Founder of Fundoo Solutions, Author of multiple books on AngularJS for O'Reilly, and in the mix of everything web and mobile in India, Shyam thrives on web and mobile, and provides expert consultancy and training on ANgularJS, NodeJS and much more.
Hire Now
Freelance Guice developer in Elmhurst, United States
Software developer with 5 years experience in Java and 10 years experience in IT area.
Hire Now
Freelance Guice developer in Campbell, United States
Senior developer and technical lead for a Silicon Valley company. Experience mentoring both junior and senior developers to help build highly scalable Java applications.
Hire Now
Freelance Guice developer in Chicago, United States
Founder of WeDeliver - Techstars alum, software engineer and entrepreneur. I started programming in 1986, people started giving me money for it in 1996. I'm best at Java and Android, and I love solving problems.
I'm the chief technologist and co-founder of a same-day delivery platform for local businesses (acquired 2015). My background is in software engineering and leadership, with well over 18 years of professional software development experience. I'm experienced in the all aspects of the software development life-cycle, and have successfully managed over 90 web application projects since the late 90s. I love to learn, and have mentored many software engineers over the last 16 years, and enjoy seeing more of them add entrepreneurship to their portfolio of skills in recent years.
Hire Now
Freelance Guice developer in Ashburn, United States
Simple designs that scale. Refactoring. Test-first. Love carving out beautiful code from big balls of mud.
• Expertise in design patterns, refactoring, test driven development, domain driven design and agile development (Scrum, Extreme Programming). Love working with legacy code, refactoring, and improving testability and design. • Polyglot with experience in object oriented and functional programming paradigms.
Hire Now
Freelance Guice developer in Rotterdam, Netherlands
CTO at Magnet.me
Software engineer specialized in web applications. I love pretty much everything related to developing software, from architecture to operations. Scaling applications to serve millions of users using distributed, reactive systems is what interests me most.
Hire Now
Hire Now
Freelance Guice developer in Berlin, Germany
Experienced Java developer and DevOps specialist
I'm a Java developer with over 10 years experience. Familiar with other languages such as Python, Ruby, and Clojure. I can support also with DevOps topics, automation, build and deployment, cloud and containers.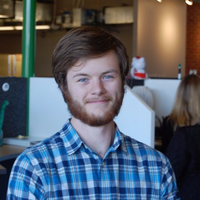 Hire Now
Freelance Guice developer in Seattle, United States
Java Software Engineer and Web Developer
I am a Java software engineer with professional experience in nearly every aspect of backend java service design, implementation, testing, and operational maintenance. I specialize in the land of Java but I have dabbled both professionally and personally in every aspect of the "full stack." My passion is in game design, which I have some professional experience in as well, so in my spare time I like to work on various game projects. They usually only get to the rough prototype phase before I come up with a better idea though :)
Hire Now
Freelance Guice developer in Jaipur, India
Technical Architect, Software Engineer/Developer, and a Roboticist with passion for Knowledge Flow
Lets connect and start discussing about questions you have or issues your facing. Intro: I am a Software Engineer/Developer with 6+ Years experience in Software Development. My experience and expertise make me a good Technical Architect along with an engineer. I have mostly worked on web/server softwares, middlewares and applications. I have acquired expertise and good experince with following - Specialties (Software/Programming): - Angular 2/4 - Java, Python, Javascript/Typescript, C++ - Messaging, REST, Network Programming(TCP/UDP), Netty, API/SPI Libraries. - RPC (Cross platform, cross language) - Serialization/Deserialization: XML, JSON, Messagepack, YAML - OrientDB, PostgreSQL - Web: NodeJS, Cordova/Phonegap, Canvas/WebGL programming in Javascript, HTML, CSS(Basic) - Designing Perf...
Hire Now
Freelance Guice developer in Haifa, Israel
An experienced full-stack developer
Senior architect & software engineer, currently work as VP RnD at a new startup. Coding is my passion, i been doing it for the last 8 years both as developer and later as team leader. Expert in cutting edge technologies, both server side and frontend side - for the last 3 months learning the mobile world in my new role.
Hire Now
Freelance Guice developer in Pittsburgh, United States
Senior Software Engineer at Google
Senior Software Engineer at Google Inc. in Search working on the backend serving infrastructure for Knowledge Graph, a massive database of millions of real-world things and billions of connections between them, which is used to power "cards" that summarize information about those things (such as when searching for famous books, movies,TV shows, music albums, celebrities, politicians, places, etc.). In addition to working at Google during the day, I also moonlight as a tutor and mentor. Answering programming questions is a passion of mine, as can be seen from my StackOverflow profile (where I am in the top 0.3% by reputation)
Are You a
Guice
Developer?
Get paid while making an impact. Become a Codementor for the next wave of makers.
Apply Now