Freelance Guava Developers Available for Hire
Hire Now
Freelance Guava developer in Jaipur, India
Technical Architect, Software Engineer/Developer, and a Roboticist with passion for Knowledge Flow
Lets connect and start discussing about questions you have or issues your facing. Intro: I am a Software Engineer/Developer with 6+ Years experience in Software Development. My experience and expertise make me a good Technical Architect along with an engineer. I have mostly worked on web/server softwares, middlewares and applications. I have acquired expertise and good experince with following - Specialties (Software/Programming): - Angular 2/4 - Java, Python, Javascript/Typescript, C++ - Messaging, REST, Network Programming(TCP/UDP), Netty, API/SPI Libraries. - RPC (Cross platform, cross language) - Serialization/Deserialization: XML, JSON, Messagepack, YAML - OrientDB, PostgreSQL - Web: NodeJS, Cordova/Phonegap, Canvas/WebGL programming in Javascript, HTML, CSS(Basic) - Designing Perf...
Hire Now
Freelance Guava developer in Barcelona, Spain
Principal/MTS 2 Software Engineer
MS in Software Engineering from Carnegie Mellon University. Over 10 years of professional experience working for small and big names like Zynga and eBay. Passionate about programming since I was 11 years old. Love mentoring people who are truly interested in learning
Hire Now
Freelance Guava developer in Buenos Aires, Argentina
Versatile and experienced full-stack software developer. Lots of technologies.
Hire Now
Freelance Guava developer in Bamberg, Germany
Researcher at the University of Bamberg. I have written several Apps for Android, several Ruby on Rails projects and Java applications.
Hire Now
Freelance Guava developer in Rotterdam, Netherlands
CTO at Magnet.me
Software engineer specialized in web applications. I love pretty much everything related to developing software, from architecture to operations. Scaling applications to serve millions of users using distributed, reactive systems is what interests me most.
Hire Now
Hire Now
Freelance Guava developer in Arlington, United States
Java / Scala help
I can help with anything Java / Scala!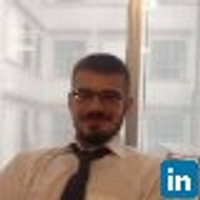 Hire Now
Freelance Guava developer in Cork, Ireland
Software Developer and Consultant
I'm a passionate project manager and full stack software engineer with over 10 years experience. I've devoted the past 8+ years to mobile, cloud and IoT. I love working in the software industry and keeping up with the latest trends and technologies. I've produced software systems for Nissan UK, Pepsico, Renault, McCurach UK, OpenCinma, AOD, Centrilogic, Dacentec, VIP and many others. I've worked for clients in Ireland, Silicon Valley, NY, UK, Germany, France and many others. I specialize in delivering cloud based web applications and Android and iOS projects that are of a particularly complex nature or that are under aggressive time deadlines. Mnay of the projects I've delivered had a significant hardware element and used Bluetooth, NTF, QR Code and a large range of IoT devices. I love t...
Hire Now
Freelance Guava developer in London, United Kingdom
Senior Backend (Java) Engineer
Interests: Scalable distributed systems, maintainable software, continuous deployment Core skills: Moving software to the cloud, Java best practices, continuous deployment, knowledge of algorithms and data structures Development experience: Java, Ruby, Python, etc Java technologies: J2SE 1.4-8.0, Core, Collections, Concurrent, Guava, RxJava Tools: Intellij IDEA fan DB: Azure Storage Tables, Postgres, Amazon DynamoDB, Riak
Hire Now
Freelance Guava developer in Pittsburgh, United States
Senior Software Engineer at Google
Senior Software Engineer at Google Inc. in Search working on the backend serving infrastructure for Knowledge Graph, a massive database of millions of real-world things and billions of connections between them, which is used to power "cards" that summarize information about those things (such as when searching for famous books, movies,TV shows, music albums, celebrities, politicians, places, etc.). In addition to working at Google during the day, I also moonlight as a tutor and mentor. Answering programming questions is a passion of mine, as can be seen from my StackOverflow profile (where I am in the top 0.3% by reputation)
Are You a
Guava
Developer?
Get paid while making an impact. Become a Codementor for the next wave of makers.
Apply Now