Not looking for Gtk Developers? Find other types of developers:
View Profile
Freelance Gtk developer in Belgrade, Serbia
Senior software developer
Senior developer programming for the Web environment. Building rich web apps in Python (Flask, Django) and modern "single-page" apps connected to backend APIs and microservices. Skillful at JavaScript, HTML5 and CSS. Many years of PHP experience working with popular frameworks. Solid knowledge of relational databases, data structures and algorithms. Interested in encryption, authentication and digital signatures. https://devbase.net
View Profile
Freelance Gtk developer in Charlotte, United States
Software Whisperer
I've been coding since I was nine and I still love it. I've worked as a freelancer for very large and very small businesses. I've worked for SF bay area startups and I've contributed to a lot of open source software. I have taught classes and mentored a lot of people.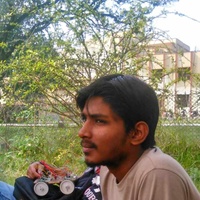 View Profile
Freelance Gtk developer in Varanasi, India
Core Developer of Open Source Project: P2PSP and participated in Google Summer of Code.
I Worked at Google Summer of Code 2015 with P2PSP as my mentoring organisation. i am also a participant of Microsoft Hackathon Code.fun.do 2016 I have mentored students from different branches in my institute. I helped organizing programming workshops and mentored students to learn python ,java, Android Development,Unity game engine APi, how to build scalable softwares using different frameworks.how to administer backend servers, how to contribute to open source with git and github and most importantly how to write efficient, readable and extensible code.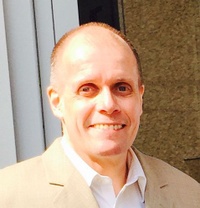 View Profile
Freelance Gtk developer in Bochum, Germany
Software-Developer and System-Engineer from good old Germany with long-term experience in the telecommunications industry (but open to all areas where scripting languages can be deployed)
Having more than 15 years experience in the area of system administration and software development for the telecommunications industry, I gathered a profound knowledge and comprehensive skills in application programming (e.g., for text processing and database access), UNIX/Linux system administration and project management.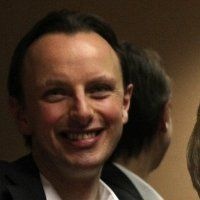 View Profile
Freelance Gtk developer in Portsmouth, United Kingdom
C++/Python developer specializing in Computer Vision/Machine Learning
I am a software engineer, with experience in range of industries, technologies and academia. My main programming languages are Python and C++ but I also am experienced in C, PHP, HTML, SQL, etc. My PhD has given me a solid background in image processing and machine learning. I have teaching experience in both university labs and scuba diving instruction.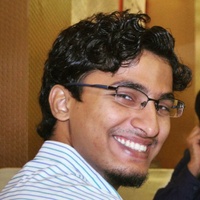 View Profile
Freelance Gtk developer in Noida, India
Experienced programmer and Linux adminstrator. Loves tinkering with opensource.
Hi there! I am a software engineer/developer who is currently working with a startup to disrupt the telecom industry. I have expertise in programming (Python, Shell scripting, C++, C) and am currently working on cloud technologies, more specifically OpenStack, OpenDaylight, and ONOS. I also have experience of working with opensource logging and monitoring tools used in the industry.
Are You a
Gtk
Developer?
Get paid while making an impact. Become a Codementor for the next wave of makers.
Apply Now