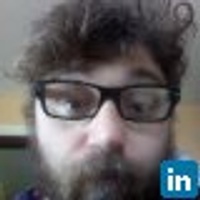 Grzegorz Bernas
Azure thinking to connect dots together
Akka.net gives us incredible opportunity to process tasks in multithreading environment with the ability to split load to remote workers. I was using akka to spread load between many docker instances of actor system, using akka cluster to manage application lifecycle and self/failsafe recovery.
WebApi becomes the most flexible endpoint for data exchange and event control subsystems. I was responsible to plan and implement projects from simple stand-alone api's to multi-tier systems. Security is now a must in every solution, so I am using postman to validate api endpoint and teste authorisation and authenticatoin as there is a variety of use cases (fe using angular app which is seeded with antyforgery token to conusme public visible api endpoints).
My journey with data analytics started in manufacturing company, where on only one line we were getting a product component every 6 seconds. Nowadays data storage systems are extremely flexible and we literally don't have any constraints about how we can model our data, to present it fast to the client, report or analise for BI components. I was working with MS Sql, MongoDB, Azure Steram Analitys and other ETL tools capable to manipulate large and small amount of data.