Freelance Group by Developers Available for Hire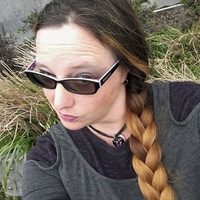 Hire Now
Freelance Group by developer in Ashburn, United States
tekGoddess - Founder, Owner, Software & Analytics Engineer
Continuous Process and Systems Improvement Specialist seeking creative projects within the non-profit, Open Source, small business and LC3 communities. Fifteen years experience with IT Service and Software Development, primarily within the private Education Industry. Intimately familiar with both Proprietary and Open Source Application & Reporting environments bolstered by a strong background in Network, Server & Security administration. Proven knowledge leader and detailed Systems Design Analyst. Unique project proposal and management techniques with significant performance and efficiency improvement gains. Provides collaborative tailor designed solutions from concept to launch. ​Artfully applies industry Best Practices to boost innovation, facilitating Organic Collaboration and Ideat...
Hire Now
Freelance Group by developer in Turku, Finland
Full-Stack Software Developer
I munch on code for breakfast, lunch and dinner. Scala, JavaScript and iOS enthusiast. Lover of God and Family. Love cars; bad dancer.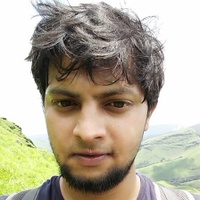 Hire Now
Freelance Group by developer in Noida, India
Analytics Expert in Python, R, SQL and excel
I am a professional with more than 4+ years of experience in Data Analytics . I have completed my engineering from top 10 ranked college in India. Currently working with a company which is rated as top 100 analytics firm globally. Multiple data analytics projects in Python, R, Sql , and Excel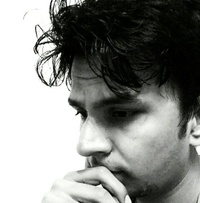 Hire Now
Freelance Group by developer in Hyderabad, India
I solve my problems using programming | Engineer | Devops | Full stack Developer | Python, NodeJS , GoLang and C++ are the languages I speak | Bug Fixer
I'm an avid programmer, passionate about code, design, startups and technology. Currently I am working at Amazon as Software Development Engineer 2. Before Amazon I was working for a healthcare startup named Practo where I single handedly created 5 microservices. In my free time I write Tech Articles, read, play games, participate in contests, conferences or hackathons, and write about what interests me in science at http://arpitbhayani.me I have created and currently maintaining lots of Open Source products/tools and libraries https://github.com/arpitbbhayani/flasksr https://github.com/arpitbbhayani/tripod https://github.com/arpitbbhayani/bucket-list I have been programming in Python for the last 8 years dealing in Web, Data Science, Maths, Business Applications, Automation Projects & ...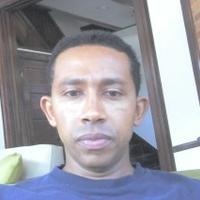 Hire Now
Freelance Group by developer in Ashburn, United States
Senior .Net Developer
• More than 13 years of overall software development experience having expertise in all stages of the whole software development life cycle. • Microsoft Certified Solution Developer in .Net • Proficient in Object Oriented Analysis and Design(OOAD), Object Oriented Programming (OOP), ,design patterns, software development best practices, Agile development Methodology, and TDD • Excellent interpersonal, communication and organizational skills, productive relationships by working effectively with team members at all levels; easily adapt to new environments and with great potential to learn. • Have a great passion about technology and always try to keep up by reading tech blogs, checking out developer podcasts and webcasts, and attending developer training classes
Are You a
Group by
Developer?
Get paid while making an impact. Become a Codementor for the next wave of makers.
Apply Now