Freelance Grid Developers Available for Hire
Hire Now
Freelance Grid developer in Noida, India
Expert Selenium Automation Developer
Hi , I have 7 year experience in UI Functional Automation , Performance testing ,RestFul service Automation , BDD, Cucumber for acceptance Testing. , Manual Testing, Analytics automation Most of my applications which I automate are rest based so I verified frontend data with backend aapi hits and sometime with mysql database as well. I am Expert in Selenium Webdriver with Java, Mobile testing, RestFul API testing using RestAssured Java . I have done performance testing using JMeter and setup Grafana for real time report. Used TestNG , NUnit , JUnit as Unit test framework. I am using Java , Maven , Ant in my automation. I have sound knowledge in CI/CD experience using Jenkins , Docker, Github, BitBucket etc. I am an expert in Javascrpt Unit testing and E2E testing u...
Hire Now
Freelance Grid developer in Milan, Italy
Business & Technology Delivery Associate Manager presso Accenture
Being a high-tech enthusiast and a hopeless nerd, I terribly enjoy solving complex problems with the sole help of a personal computer and just recently started giving back to the OS community by being one of UI Grid's maintainers. I've been working on several project ranging from complex enterprise systems integration to pure code development, from web scripting to power electronics, from UNIX scripting to GUI design, as both a worker and a hobbyist.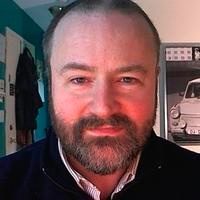 Hire Now
Freelance Grid developer in Pepperell, United States
full-stack Python & JavaScript ● IT architect & strategist ● DevOps ● smokejumper
• Expert full-stack Python & JavaScript developer • Full DevOps: project architecture to production deployment at scale • Outstanding trouble-shooter and "OMG! Everything is on fire! HALP!!" first responder • Strong web app, data structures, data science, and visualization skills • Enjoy complex integration and automation challenges • Love mentoring. Half-price rate ($60/hr) for all genuine students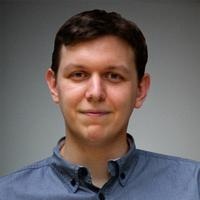 Hire Now
Freelance Grid developer in Budapest, Hungary
Coding can be an art!
I'm a full-stack developer with 15+ years of experience in web application development and code mentoring. Are you stuck? Let me help!
Hire Now
Freelance Grid developer in Curtis, United States
React / React Native / Node
I work with Node, React, React Native, KOA, and all things Javascript. My focus is on front-end, mobile, and user experience design. My background came from C# MVC plus many other paths over the last 20 something years. You may recognize my name from my previous speaking arrangements with Microsoft or from Larry Roof's books (WROX). I was awarded the "Best of Miercomm" award for my design and implementation of NEC's unified communication client, and all those loyalty kiosks in GameStop stores were designed and written by me :) You can find me hanging out on my open source projects: Defunctr, and ThunderFlurry. I am also a contributing member to Keystone, React Native, and a few others.
Hire Now
Freelance Grid developer in Berlin, Germany
Lead software engineer currently at MeetricsGmbH
I am a software engineer. I solve problems and love challenges. New technologies and development processes drive me and make me happy. I am one of those who believes that JavaScript is actually a programming language and I love it. The JavaScript world has evolved into an endless ocean of frameworks and possibilities which makes the process of doing things with it so exciting. While doing things, I like them to be developed within a maintainable architecture and delivered with high quality. I strongly believe that unit tests, automated end-to-end tests, continuous integration and continuous delivery processes should not be just a nice set of buzzwords but a daily routine of any developer. So, your favorite frameworks must keep pace with automation and CI tools. My favorite framework is Vue...
Hire Now
Freelance Grid developer in Balandchaqir, Uzbekistan
Javascript Developer
Love making things animated and alive, be it simple button or text. Always pursue simplicity in everything I do.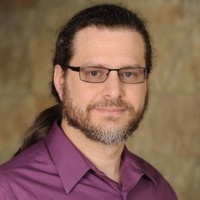 Hire Now
Freelance Grid developer in Tel Aviv, Israel
Full Stack Web Developer and Designer
I am an experienced Web application designer and developer. I am fascinated by ways to influence people's behavior singly and in groups. My main goal in life is to use my powers for good. Specialties: Web app development and design, open source, open data, user research, UX, and usability. Particular back-end expertience with Python frameworks like Google App Engine, Pyramid, Flask, Morepath, Django, Zope, and Plone. Particular front-end experience with JS frameworks and tooling such as jQuery, jQueryUI, AngularJS, AngularUI, Bootstrap, Grunt, Gulp, Bower, and Yeoman.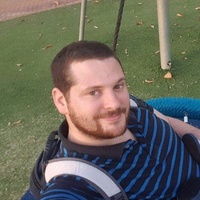 Hire Now
Freelance Grid developer in Jerusalem, Israel
Developer, Architect, Development Manager, Thinker
A passionate, responsible and committed entrepreneur, technologist, architect and development manager, proficient in multiple server and client technologies, with experience in managing and leading a large agile development teams to produce robust and high quality enterprise products.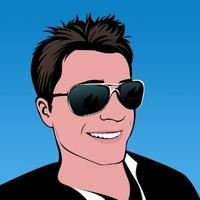 Hire Now
Freelance Grid developer in Lithonia, United States
Full stack application developer
I specialize in full stack development with an emphasis on front end, mobile-first, development.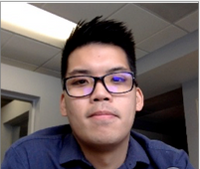 Hire Now
Freelance Grid developer in Ontario, United States
Front End Developer / Experienced Wordpress developer. I like collaborating with people who loves critical thinking and solving problems in creative ways.
More than 5 years of experience in Designing , Developing and managing websites using PHP, HTML and CSS and now currently specializing in Wordpress. There's always room to grow! My goal is to share my knowledge to people and also to learn something in the process.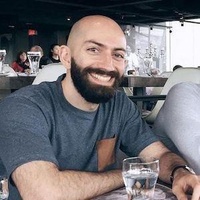 Hire Now
Freelance Grid developer in Montreal, Canada
Co Founder at DecodeMTL
I am a full-stack web developer and educator from Montreal, Canada with over ten years of experience. I have worked for startups, agencies, and large companies. I co-founded and am currently teaching at DecodeMTL, a full-stack JavaScript Web Development bootcamp in Montreal, Canada. I am also an instructor and mentor at the local Ladies Learning Code chapter. I love teaching more than anything and I am motivated by seeing my students succeed :)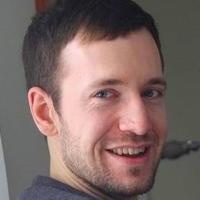 Hire Now
Freelance Grid developer in Toronto, Canada
Full-stack, jack of all trades developer. Games, Websites, Apps, Business software, I've done it all!
I'm a jack of all trades developer who specializes in learning new skills and solving problems quickly. I got my start making games using C# and XNA in 2003 and since then I've shifted my career completely towards programming and software development, though my IT background still serves me well frequently. My true passion is game making and app development which I am currently transitioning to after years of doing it on the side. Professionally I've made Karaoke software, windows services, and web forms applications. I've also worked on some large systems for a financial services company. I created a web application for monitoring daily processes as well as task automation using Kendo UI, windows service's and signalR. I also worked on a massive data-driven financial services suit...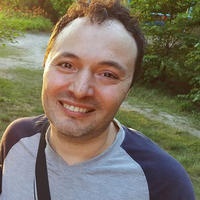 Hire Now
Freelance Grid developer in Kiev, Ukraine
10+ years in Front End Development
I have been in Front End Development since 2000 and done a lot of large and small web projects. The main area of the development - Javascript with AngularJS and Html/Css . I've got a lot of experience in Yahoo/Aabaco Small Business. Also i can help you with WordPress customization. $$ Money-back guaranteed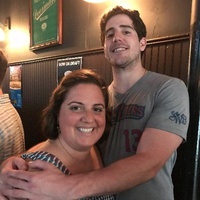 Hire Now
Freelance Grid developer in Scranton, United States
Web Application Developer, Teacher
Passionate about modern-day web development. Spend a lot of time working with different technologies, and teaching people how to use them. Focuses include Sass CSS, Responsive Design, JavaScript Application Development, AngularJS & Angular 2.0, EmberJS, and more!
Are You a
Grid
Developer?
Get paid while making an impact. Become a Codementor for the next wave of makers.
Apply Now