Not looking for Grep Developers? Find other types of developers:
View Profile
Freelance Grep developer in Helsingborg, Sweden
Long term UNIX guru and author
I've been working with UNIX-like systems (Linux, FreeBSD, OpenBSD, Mac OS X and many more) for about 20 years, both as a hobby, as my field of study and as a profession. I run my own company in Sweden in UNIX consultation, education and hosting. I've also written a book in swedish about Python and I'm currently working on my second book, a book about C programming.
View Profile
Freelance Grep developer in Charlotte, United States
Software Whisperer
I've been coding since I was nine and I still love it. I've worked as a freelancer for very large and very small businesses. I've worked for SF bay area startups and I've contributed to a lot of open source software. I have taught classes and mentored a lot of people.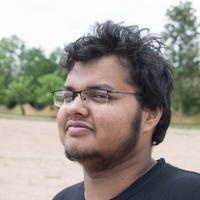 View Profile
Freelance Grep developer in Jodhpur, India
OpenSource.C++.Python.ArchLinux.DataScience
I am an expert C++, Python developer with over eight years of experience. I am highly talented and skilled in problem-solving and understanding complex and large code base.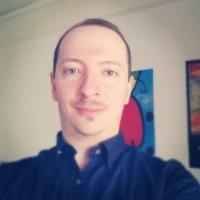 View Profile
George Delaportas (ViR4X)
Freelance Grep developer in Athens, Greece
Hacker / Enterprise Architect :: Solve what others don't.
The "impossible" is a word that does not exist in my vocabulary. I have the gift of the multi-dimensional thinking. I am capable of finding solutions from different angles when others give up and I always succeed. I am an Enterprise Architect/Engineer with a solid background and experience. I am also a certified White Hat Hacker. In the past I have worked in large projects and I built the infrastructures, the frameworks and the foundations on which I then optimized or made additions and enhancements. I am the guy who will provide you with the solutions in the most demanding problems.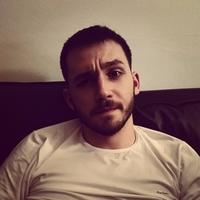 View Profile
Freelance Grep developer in Niš, Serbia
Founder at Ursus Software
I am a Backend Developer from Nis, Serbia. Passionate about open source software. I mainly develop in Python and Java, but I am also good with other languages and system administration.
View Profile
Freelance Grep developer in Cluj-Napoca, Romania
Software storyteller
Coding brings me a lot of satisfaction. I find it disciplines my mind in surprising ways. Most of our young life, we are taught how to use technology. Yet many people never make the shift from users of technology to creators of technology. I would describe myself as a futurist.
View Profile
Freelance Grep developer in Holt, United States
15+ years of Java and JavaScript experience. Now exploring rapid application development with Node and Vue.
I love to tinker, find simple solutions to complex problems, and sharing my discoveries. I write and talk about my experiences doing anything from coding to running startups and even board gaming.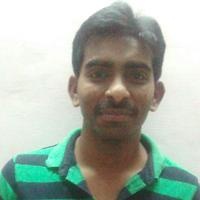 View Profile
Freelance Grep developer in Bengaluru, India
Senior System Administrator with 8+ yrs of Exp
I am competent professional with 8+ years of rich experience in the area of Linux, VMWare, Backup and Storage. I also have very good expertise in writing Shell scripts to reduce the manual effort. I am here to help the users to resolve their technical issue which can help me to improve my technical skills. Primary Skills: - Linux (RHEL 5 &6 and Cent OS) - VMWare - Symantec Net backup - SAN (Netapp and Hitachi) - Shell Scripting
View Profile
Freelance Grep developer in Smyrna, United States
Sr. Software Developer
Over 20 years of professional IT experience in application development for Fortune 500 companies as well as small to mid-sized companies. Expertise includes technical consultation to business units and customers throughout the entire SDLC. Analytical decision maker with excellent problem-solving skills. Recognized for ability to provide effective technical solutions that increase productivity and create value for business partners. As a seasoned IT professional, I will deliver high quality, long-term solutions, the first time, to grow your business and exceed competitors' offerings in the marketplace. SDLC coverage ● Strategic Planning (Road Map) ● System Integration ● Cross Platform ● Open Source ● Application Development ● API Development ● Software Vendor Management ● Change Manageme...
View Profile
Freelance Grep developer in Sparks, United States
A passionate lover of coding and teaching
I'm a passionate developer that enjoys debugging difficult problems and trying to shoe in some functional goodness while I'm there. I believe in software craftsmanship and delivering solid customer value. Hit me up!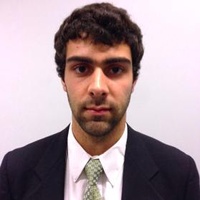 View Profile
Freelance Grep developer in Newark, United States
Mentor, Student, Adventurer
Teaching Experience I am currently a Teaching Assistant here at Drexel University. I am TA'ing for a Python class and have TA'd for C++ and Android programming classes in prior terms. Extracurricular Interests I am a big fan of Physics Engines, especially those that DICE have implemented in their Battlefield franchise and Crytek has implemented in their Crysis franchise. I would like to work on similar computer software to develop and create animations and visual effects.
View Profile
Freelance Grep developer in Arequipa, Peru
Software Engineer
I am very passionate on what I do, love programming and being part of big projects. I would also like others to have more opportunities than I did, that's why I am really involved on ACM-ICPC competitions and teaching programming. I teach school kids programming on my spare time, and it is fantastic. I prepared the COAR Arequipa high school for the CEP 2015 and CEP 2016. On 2017 I hope to teach a school the entire year as a voluntary course. On 2017, with some friends we founded FOPI, a non-lucrative organization in charge of selecting the Peruvian students what will represent Peru in the IOI.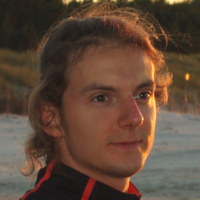 View Profile
Freelance Grep developer in Krakow, Poland
Python Developer and Trainer. See my website: www.medrela.com
For more info, visit my website: http://medrela.com I'm full-stack Python & Django Developer working for Software Carpentry where I develop AMY - web application used by this world-wide training organization to manage all their 1000 workshops and 25000 learners. The application is open sourced and hosted on GitHub. Read more about me at http://medrela.com/about-me I'm certified Software Carpentry trainer. I conduct my own customized workshops in English or/and Polish in Europe. Feel free to have a look at my training offer at http://medrela.com/training.
View Profile
Freelance Grep developer in Sydney, Australia
ux-focused javascript developer
I fill many boots, sometimes backend & sometimes product. I absolutely love to do frond-end JavaScript with a lot of focus on UX.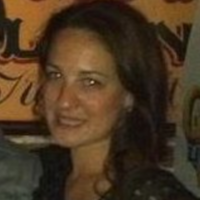 View Profile
Freelance Grep developer in Falkirk, United Kingdom
Core Java Developer
I love to program and learn new languages- I'm a java develper but in my free time I'm working on apps and games in Objective-C and Unity. Always looking for a new problem to solve, reach out to me if there is anything I can help with!
Are You a
Grep
Developer?
Get paid while making an impact. Become a Codementor for the next wave of makers.
Apply Now