Not looking for Graphite Developers? Find other types of developers:
View Profile
Freelance Graphite developer in Millbrae, United States
Software Engineer
Full stack software engineer + operations.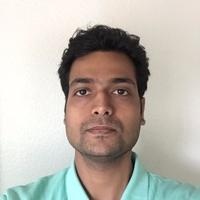 View Profile
Freelance Graphite developer in Jaipur, India
Consultant | Technical Speaker | Startup Founder | Full Stack Developer | Chatbots | AI | Machine Learning | JavaScript | jQuery | NodeJS | AngularJS | MongoDB | MeteorJS | ElasticSearch | Firebase | Android | Ionic | Mocha | Digitalocean | MySQL
** Full Time Consultant, Entrepreneur, Developer. ** ** One Minute Quick Video Intro : https://www.youtube.com/watch?v=ylxt9a-izOw ** Most Searched for Consultant For Chatbots and Voice enabled Apps** ** Have Build Products for Startups and Large Enterprises. ** ** Consult Startups with their Product. ** ** You will not be Charged if i am not able to Resolve your Issue.** **Go Ahead and Schedule a Session with me, I would love to talk to you ! :-) **
View Profile
Freelance Graphite developer in Lintgen, Luxembourg
Sysadmin DevOps contractor
Over 20 years of experience in IT. Currently working as a DevOps on Linux and private cloud (VMWare)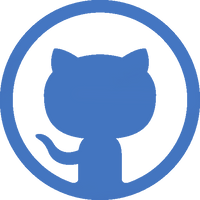 View Profile
Freelance Graphite developer in Paris, France
DevOps Big Data Microservice and Cloud Expert
I am a devops, microservice, cloud and big data expert, with over a decade in the field, my specialities is devops workflow design and integration, i have a significant experience in building project form scratch from a PoC to production, i've worked for many sectors like banking, energy, financial market, Payment, retails (Amazon) , and real estate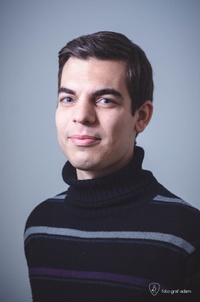 View Profile
Freelance Graphite developer in Budapest, Hungary
Java Developer
I am an experienced Java developer, who mainly worked on the back-end side of web applications. I have extensive experience in code refactoring, debugging, but I also created applications from scratch. Thus I can help you to improve or extend existing system, or launch a totally new application.
View Profile
Freelance Graphite developer in Killeen, United States
Constant innovator and learner who loves to make computers do what they do best to help humans do what they do best. I jump at the chance to learn new technologies and use them to make people more productive and efficient. Framework and architecture really turn me on, but design and usability run a close second on many days. Specialties: Application Design and Implementation, Accounting Systems, Application Architecture, Programming Languages, GIS
View Profile
Freelance Graphite developer in Allen, United States
Experienced senior backend developer and senior systems engineer
I've done tons of work on systems and backend development. Highlights of my work: - Automated bare-metal deployment and management of Linux and Solaris systems - Built a cloud compute platform with a Flask API, Python services, RabbitMQ for messing, and MongoDB for persistence, powered by VMWare vSphere - Managed thousands of systems with Salt and integrated Salt into said cloud platform - Operated distributed applications on AWS - Tested/built/deployed all of the above with CI/CD
View Profile
Handled everything from front end to server deployments in many companies
My current passions include Linux, React, Docker and Ruby, however I have experience in many technologies.
View Profile
Freelance Graphite developer in Stetson, United States
DevOps Consultant
Self taught software architect, devops, automation, and infrastructure guy. Entry level to project lead in 11 months. Wanted more challenge, variety, control, and flexibility, so I left to consult. Core skills lie in the DevOps domain: infrastructure design, resiliency and failover, scaling, monitoring and analysis, deployment automation, configuration management, service discovery, and system administration. Capable of full cloud implementations from network layout to OS to stack to application to configuration, management, debug, instrumentation, and troubleshooting. Additional experience with JS build systems, Single Page Applications in JS/CS, 3D graphics and visualization; attempting to expand into algorithm design for both individual and distributed systems, monitoring and ...
Are You a
Graphite
Developer?
Get paid while making an impact. Become a Codementor for the next wave of makers.
Apply Now