Freelance Grape api Developers Available for Hire
Hire Now
Freelance Grape api developer in Miami, United States
Solutions Architect
Passionate about software from DevOPS to Quality Assurance, from Developer to Architect with the right amount of business skills, marketing and sales. Specialties: Distributed Application Design, Object Orientated Programming, AngularJS, REST API Design, PHP, MySQL, PhalconPHP, MongoDB, Python, Flask, Zend Framework, Linux Administration, Symfony, Quick Test Professional, WatiN/R, Magento, Wordpress, Adobe & Microsoft Suite, MacOs, Amazon Web Services, Google Cloud, VMWare and more. Large Scale Software Development Strategies, Center for Disease Control regulations and reporting guidelines. Health Information Exchanges, Direct Secure Messaging, HIPAA Regulations and Meaningful Use guidelines. Experienced in successfully negotiating and implementing new technologies in change-advers...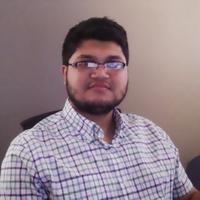 Hire Now
Freelance Grape api developer in Scarborough, Canada
Top Ruby on Rails Mentor of January - December, 2017 & January - April 2018 (16 months in a row!) at Codementor | Experienced (10+ years) and friendly Ruby on Rails Developer/Mentor (with passion for helping others learn) | 1060+ Sessions
I am the Top Ruby on Rails Mentor of January, February, March, April, May, June, July, August, September, October, November, December 2017 & January, February, March, and April 2018 (16 months in a row!) at Codementor with 1,060+ sessions. https://www.codementor.io/ruby-on-rails-experts I am a Senior Software Engineer from Toronto, currently working as a Ruby on Rails Developer at theScore Inc. I am passionate about helping and mentoring people, especially who are new to the web development and the programming world. I am specialized in explaining core concepts of Ruby and Rails along with the best practices. I focus on the learning experience of my students and make sure they get exactly what they want. I have excellent academic track records (Bachelor of Science in Computer Science and ...
Hire Now
Freelance Grape api developer in Glasgow, United Kingdom
CTO: Elixir, Ruby, Rails, Android Developer (and scrum master) with 10+ years experience
I've now completed over 130 sessions on Codementor! I'm a consultant developer who's been coding for over 10 years now; 6 of those years professionally. I mainly work in Rails, EmberJS and Elixir these days, but I've built things in languages ranging from C to NodeJS to Go. I've had the opportunity to have large multi-nationals on my client list such as Mozilla, IBM, 888.com, and multiple large financial businesses. Outside of Codementor, I'm a CTO at a Startup in Scotland, as well as a consultant adviser for various startups and small businesses in Scotland and the UK.
Hire Now
Freelance Grape api developer in Ashburn, United States
Software Development Manager at Amazon
Currently I am a SDM at Amazon, where I manage a team that owns the entire content update process for Kindle Ebooks, the payment calculations for Kindle Unlimited Authors and provide mentorship for my developers. I am an avid Ruby developer (Not just rails). I have a strong background in network management, with my recent focus being on the deployment of cloud based infrastructure on AWS, Google Cloud and Azure.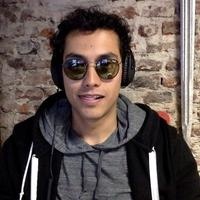 Hire Now
Freelance Grape api developer in Montevideo, Uruguay
Frontend Developer, UX apprentice
I like to deliver a polished source code, it reflects my concerns for a polished UI and my thoughts about aesthetics and functionality. Through many years solving problems I've worked with different languages and technologies across an spectrum which includes back end, mobile and front end development. Among my favorite and recent projects are: - A d3js timeline related to terrorism attacks around the globe (personal project) - A reactjs webapp for movielovers (personal project) - An iOS printer app for Epson. - A kid's game in unity for an education project here in Uruguay. - A custom cms written in ruby + angularjs, and a newsmap for BBC. - A TODO prototype for NewYork Times. Currently I'm focused on front-end development for the "love of aesthetics and functionality" so...
Hire Now
Freelance Grape api developer in Hong Kong, Hong Kong
iOS developer
4 years experience with software development, mainly focusing on iOS native app development. Previously the lead iOS developer in Jianshu and built Jianshu iOS. Love working with different technologies and have experience with Android native app development and Ruby on Rails.
Are You a
Grape api
Developer?
Get paid while making an impact. Become a Codementor for the next wave of makers.
Apply Now