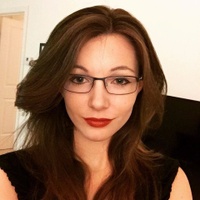 Grace Christenbery
Full Stack Software Developer (JavaScript & Ruby on Rails)
$10.00
For every 15 minutes
I am an experienced full-stack software developer with over 5 years in the field in both frontend and backend development for web applications. My specialties include software design, web apps, databases, user interfaces, UX design, API design, and data visualization.
I have a lot of experience with JavaScript from over the years, including ECMAScript, ES6, Node.js, npm, MongoDb, jQuery, d3.js, and many other libraries and frameworks. I built user interfaces, components, and widgets for web apps at MIT Lincoln Laboratory. I developed frontend UIs for Ruby on Rails applications and large-scale Java projects.
I have a few years of Ruby on Rails experience. When I worked in a lab at MIT, I developed prototype applications for researchers using Ruby on Rails. For example, I'm experienced with using Rails to create CRUD applications, user login systems, data tables, and data visualizations.
Over the years, I've become very experienced with HTML5 and CSS3 from creating websites and frontend UIs for web apps. I've created custom HTML tags at the low-level; at the higher level, I've used HTML components and CSS classes from frameworks like Materialize.css and Bootstrap to create clean, nice-looking websites.