Not looking for Google Developers? Find other types of developers: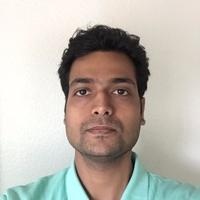 View Profile
Freelance Google developer in Jaipur, India
Consultant | Technical Speaker | Startup Founder | Full Stack Developer | Chatbots | AI | Machine Learning | JavaScript | jQuery | NodeJS | AngularJS | MongoDB | MeteorJS | ElasticSearch | Firebase | Android | Ionic | Mocha | Digitalocean | MySQL
** Full Time Consultant, Entrepreneur, Developer. ** ** One Minute Quick Video Intro : https://www.youtube.com/watch?v=ylxt9a-izOw ** Consult Startups and Development Teams. ** **Go Ahead and Schedule a Session with me, would love to talk to you ! **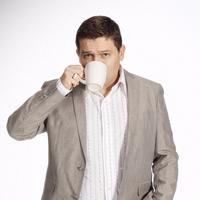 View Profile
Hosea Baker - Creative Problem Solver
Freelance Google developer in Dallas, United States
Assess, Design, Build & Repeat. Data rules everything around me. UX research and design, analytics, SEO, and frontend development are my strong suits. Based out of Dallas, TX
Two decades worth of experience designing, building, and marketing online. I've helped individual artists, professional models, small to medium-sized businesses, startups, and non-profits improve their visibility, raise their conversion rates, and grow their online business. Shifting from design to development, my creative thinking leads to efficient solutions. I can speak programmer and creative, but my years of experience allow me to effectively communicate and translate to the proper audience.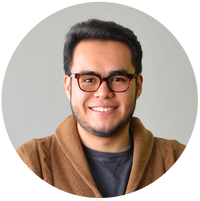 View Profile
Freelance Google developer in Mexico City, Mexico
Data and Software Engineer
Hello! I'm a Data and Software Engineer with degrees in Mathematics and Economics. I co-founded Datata to help organizations be data-driven, and I was National Data Science Co-Champion for a contest organized by Mexico's Presidential Office in 2014. I wrote "R Programming by Example", I'm currently working on CVEST, a platform for cryptocurrency investing, and I'm interested in Distributed Machine Learning and Blockchains. You can contact me through my personal website. Personal website: https://otrenav.com CVEST, cryptocurrency investing platform: https://cvest.tech Datata, consulting and development firm: https://datata.mx "R Programming by Example" book: http://links.otrenav.com/r-programming-by-example
View Profile
Freelance Google developer in Thane, India
CTO at Urbanity | Enterprise Web & Mobile Application Consultant | Ex-Wikipedia, Google | Amongst NY Observer's Top 20 Technologists Globally
I create strategic solutions for complex technology products and challenging business problems. I am an innovative technologist with 10+ years of experience in delivering outstanding results for an illustrious clientele. I was recently honoured to be featured amongst the Top 20 Technologists Globally by The New York Observer. Specialties: E-Commerce, CMS, API Integration, Technology Strategy, Mobile markets, Agile Development
View Profile
Freelance Google developer in Richmond, Canada
Full-Stack CEO, Lean Startup Consultant, Super Genius, Force of Nature
A leader. A brother. (Possibly) Your secret lover. Also referred to as "Who was *that*?" or "What just happened here?", Justice Gray is what would happen if a professional wrestler and a computer scientist had a baby, that baby married a hurricane and they had a child named Justice. He is passionate about Lean Startup principles and ideals, and Agile like a vast, predatory bird. Most importantly, he is a builder who loves to build: building applications, building teams, building businesses and building dreams. When he's not saving the world one company at a time, he can be found espousing his thoughts either on LinkedIn or at whoisjusticegray.com. Note: If you are looking for a much less prohibitively expensive - but possibly more talented and equally handsome - resource to singlehand...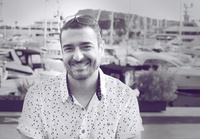 View Profile
Freelance Google developer in Barcelona, Spain
Senior Software Engineer, Freelance
Python developer since 2005,

Google

Cloud Platform developer since 2012, working now on Big & Fast Data architectures with Kafka & Spark. Frontend development skills (ReactJS, jQuery, CSS, Bootstrap 3, etc) and very experienced RESTful API developer. Experience with Continuous Integration (all my software has full test coverage to take advantage of CI technology -CircleCI)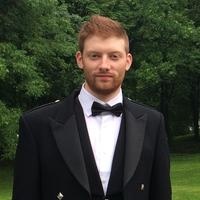 View Profile
Freelance Google developer in Caracas, Venezuela
CTO at Draft AI | #1 CodeMentor for Python, JS, Node, React for now - still working on the others ;)
I'm a Scotsman living in London. I have over 10 years experience coding. I have a first in Computer Science, worked at one of the top cyber security consultancies and am doing some freelance work alongside my startup. Feel free to schedule a session with me: https://calendly.com/martindavidfoley1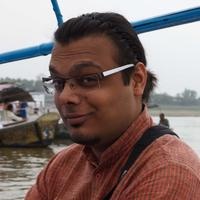 View Profile
Freelance Google developer in Gurgaon, India
Expert Android Dev. Speaker at GDG New Delhi. Android Instructor. Community Builder
Android developer for more than 8 years working on building great apps. Speaker for GDG New Delhi and helping them building up the developer community in Delhi/NCR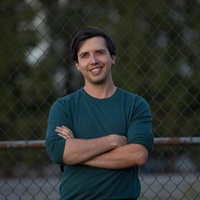 View Profile
Freelance Google developer in Vancouver, Canada
Mapping | Javascript | Wordpress
I grew up and live in Canada, and I'm a front-end dev and mapping expert. I created Mapster, an interactive mapping company, and have worked on hundreds of projects over the years. http://mapster.me http://victortemprano.com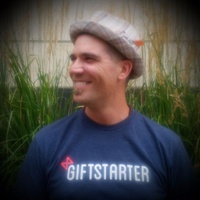 View Profile
Freelance Google developer in Vancouver, Canada
Internaut explorer.
500 Startups alum and long time internaut. Co-founded several companies and worked on three continents. Last travel data app > 23M/yr+ revenue. Managed teams with 35+ people. Raised funding three time including a startup studio. Bootstrapped to profitability twice. Sold thrice, but never huge. Software designer, whistleblower fan and occasional writer. Social engineer and the internaut of things. The rest is inconspicuous. I enjoy small teams who do big things and being a full time traveler with my family. All problems can be solved and every moment a new opportunity. I constantly need help with one or more of these keywords and can help you with the same: javascript, architecture, architect, design, api, react, redux, react native, ionic, angular, node.js, stamplay, stripe,

google

clou...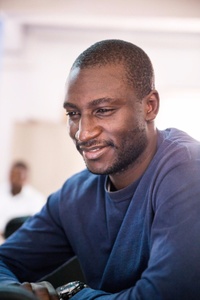 View Profile
Freelance Google developer in Lagos, Nigeria
Software Developer
Time has made me appreciate the fact that limitations are mere products of crude imaginations and thinking, which forms my belief that "all thing are possible". Possibilities and solutions abound around us. Just think it, and realization is just a step away. Over time, Programming became an integral part of me and now reflects in the number of different languages that I've been involved in, from Microcontroller programming to Web applications softwares.
View Profile
Freelance Google developer in Târgu Mureş, Romania
Highly rated full-stack GDE expert, API/Javascript/jQuery/PHP/MySQL coach, experience in scalability. Among top users on Stackoverflow (103k reputation) and Google Developer Expert (GDE).
Full-stack engineer for over a decade(13+yrs). 3 yrs experience in online mentoring and consulting, I possess coaching skills that enable much more effective dialogue, lots of sessions completed, and great reviews as you can see on my profile. As a technical engineer, and head of scalable cloud applications, I've completed various projects, large scalable sites/SaaS solutions. I have over 13 years experience in APIs, PHP, SQL, MySQL, Javascript/jQuery, Scalability, Redis, Memcache, Riak, Beanstalkd, and strong DevOps skills. Yii Framework/Laravel advocate a love working with RESTful services. I am experienced in query optimizations where I had achieved great results on MySQL. Among my other abilities there is also the rapid abilities to debug or troubleshoot a particular problem. Choose ...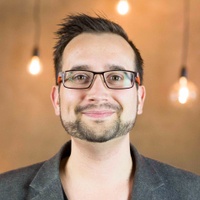 View Profile
Freelance Google developer in Brisbane, Australia
Python developer, passionate to understand how things work, create and improve systems.
I have experience at every level of the software development journey, from being the business manager who has to allocate budget and staff time through to selling and implementing solutions from scratch. I am most passionate about solving problems in an elegant way and seeing software play its part in helping companies manage their information well.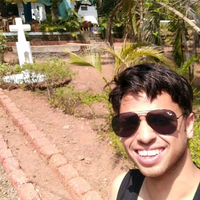 View Profile
Freelance Google developer in Phuket, Thailand
5+ years experienced Data Scientist with 2+ experience in Machine Learning
A data scientist with a passion for solving statistical, machine learning and data engineering challenges in the field of personalized/ customer data analytics, resouce optimization/ operations research, natural language processing and computer vision. I like to develop re-usable common frameworks, models and components that address repeatable machine learning tasks and problems/data sets. I ensure end-to-end deployment of the code succesfully into the operations. Coursera and Udacity are my best friends and keep me updated with the latest developments and skill enhancements. I have worked with large data sets for many different business sectors such as Retail, E-Commerce, Healthcare, Manufacturing. Strengths: Machine Learning, Deep Learning, Product Recommendation, Sales Forecasting, Data...
View Profile
Freelance Google developer in Cork, Ireland
Software Engineer
Software Engineer. Technically adventurous with a mix of geek, gamer and coder. Loves learning and sharing knowledge.
Are You a
Google
Developer?
Get paid while making an impact. Become a Codementor for the next wave of makers.
Apply Now