Freelance Google closure Developers Available for Hire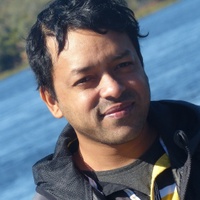 Hire Now
Freelance Google closure developer in Ashburn, United States
Full Stack Developer (Java / JavaScript)
I love programming, and strongly believe that IT is the key to bringing change to people's lives. For that matter learning new technologies is my passion. Solving others' problems through innovation and technology in a remarkable way is my dream, and I am never tired of doing what I truly love. Some other bullet points about me: - 10+ years of active involvement in software development - Full stack developer (from inception to deployment : from database to presentation) - Special expertise in Java / Spring, JavaScript, HTML5 and CSS3 - Fluent and habituated at Test Driven Development (TDD) - Experienced in software architecting and analytical problem solving - Proficient in Enterprise Application Integration (EAI) - Worked on a number of G2B and B2B integration projects; Also have hands-o...
Hire Now
Freelance Google closure developer in London, United Kingdom
I build robust products and stelar teams
Hi! My name is Thanasis, also known as thanpolas. My passion is doing Open Source, contributing to projects of any size and helping the community. I am also a seasoned web developer with entrepreneurial aspirations, lately I'm into Node.JS, with over 30 published NPM packages.
Hire Now
BizTalk Engineer at Actissia
I started in 2008 at Cobat where i developped a suite of software management, and also its web portal. It's very funny but I am at the same time both a big big fan of any open source technologies and also Microsoft technologies, I worked a lot on web technologies like php (4-5) , Action script from his first version (1-3), Delphi (2005-2010), Flash (MX2004-CS5) asp, asp.net, c#, java... I worked a long time during my study in freelance, during this time i developped several web sites from manga website to sports portal with thousand visitors a day, I worked too in developping software solutions for small entreprises using .net technologies or open source technologies In one word i like challenges I'm also a developper at developpez.com and Microsoft Student Partner I'm currently ...
Hire Now
Freelance Google closure developer in Pittsburgh, United States
Senior Software Engineer at Google
Senior Software Engineer at Google Inc. in Search working on the backend serving infrastructure for Knowledge Graph, a massive database of millions of real-world things and billions of connections between them, which is used to power "cards" that summarize information about those things (such as when searching for famous books, movies,TV shows, music albums, celebrities, politicians, places, etc.). In addition to working at Google during the day, I also moonlight as a tutor and mentor. Answering programming questions is a passion of mine, as can be seen from my StackOverflow profile (where I am in the top 0.3% by reputation)
Hire Now
Freelance Google closure developer in Marbella, Spain
Engineer, Entrepreneur and Thinker of solutions that work
Get support from one of the first professional full-time Clojure experts in the world – possibly THE first. I will help you to progress with your projects in Clojure, ClojureScript, Java, Jave EE (JEE / J2EE), JavaScript and Common Lisp. Want mentoring on machine learning and AI? Want to learn about functional programming, lazy sequences, transducers, multiversion concurrency control, fully persistent data structures, neural networks or bayes classifiers? I'll teach you how to do this! Backend? Frontend? I'll help you with both! Some example backend server technologies: Clojure, Java, JEE, PostgreSQL, MySQL, MSSQL, Oracle, WildFly (JBoss), Immutant, Ring, Compojure, etc. On the frontend I will support you directly in JavaScript, or do you work on your super modern single page app ...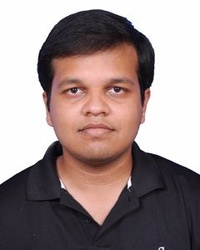 Hire Now
Freelance Google closure developer in Bahadurgarh, India
Fullstack developer with expertise in Android, Java, Javascript and Algorithms with over 6 years of experience
I have always been passionate about computers and with a degree in computer science. I have been working in the internet industry from over 6 years and with great experience and in depth knowledge in Android, Windows and linux systems, building efficient microservices. I have also worked with big companies like Google and Directi.
Need to Hire a Senior
Google closure
Developer?
Get Started
Are You a
Google closure
Developer?
Get paid while making an impact. Become a Codementor for the next wave of makers.
Apply Now