Not looking for Gnu/linux Developers? Find other types of developers:
Hire Now
Freelance Gnu/linux developer in Chattanooga, United States
Developer
My foray into the Linux universe was with Debian 4.0 "Etch". I've been a Linux fanatic ever since. My favorite distribution is Arch Linux.
Hire Now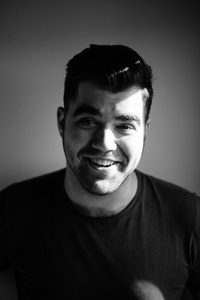 Hire Now
Freelance Gnu/linux developer in Belgrade, Serbia
A quick thinking programmer with a background in mathematics
I am a programmer and a mathematician with experience in assisting and teaching, as well as coding standalone projects. I will explain everything the way it needs to be explained and give my best so you can overcome any difficulties.
Hire Now
Freelance Gnu/linux developer in Portland, United States
C/C++/Python System Software Development Engineer
I am an experienced developer with a wide range of experience on the backend web servers, including storage and filesystem experience. I have also worked wijth NFS, Samba, Active Directory, as well as low level drivers like FUSE and SCST. Building NAS and VTL software from scratch. I also have experience with web development and using languages like Rails, Django, and scripting languages. I enjoy working with algorithms, which is my main passion, and helping others understand algorithms, problem breakdown, dynamic programming, recursion, and memoization.
Hire Now
Freelance Gnu/linux developer in Indianapolis, United States
Experienced Software and Systems Engineer
Technical manager and engineer experienced with various

GNU/Linux

distributions (15+ years) such as Debian, Red Hat, SuSE, Gentoo and Mandrake, as well as BSD, Solaris, and other Unix-like environments. Experienced with Microsoft technologies such as all flavors of Windows, various Windows servers, and integration of Microsoft technologies with Unix and

GNU/Linux

environments. Experienced in Perl, Python, C/C++, Java, JavaScript, JSP, C#, Shell Scripting, in addition to many legacy computer languages. Worked with various development, debugging and testing tools such as Git, Mercurial, SVN, CVS, BugZilla, Trac, Visual Studio, GCC, and GDB. Self motivated with the ability to quickly learn new concepts. Passionate about open- source/free-software trends. Experienced with and passionate about ...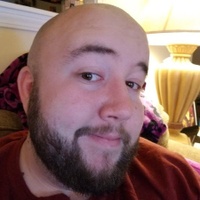 Hire Now
Freelance Gnu/linux developer in Pooler, United States
Full Stack Engineer
I am primarily a web developer with over 10 years experience in backend development across most of the Linux environment spectrum. My primary fields of interest are Machine Learning and the development of Artificial Intelligence.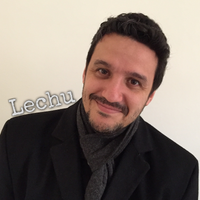 Hire Now
Freelance Gnu/linux developer in Villa Devoto, Argentina
IT Infrastructure Expert (AWS, Linux, Infra)
Technology Architect Team Lead for Cloud Computing and IT Infrastructure Experienced in Cloud Computing powered by Amazon Web Services (AWS, EC2, VPC) In charge to maintain and migrate high load websites to the Cloud Unix Solaris and Red Hat Linux certified. Experienced with Open Source Technologies Formerly certified by CISCO Systems, Red Hat Inc. and Sun Microsystems * 20 years working in Technology, Infrastructure and Cloud Computing * Vast experience in Operations, Customer Care, and business relationship . * Leadership experience with Infrastructure and Operations teams. * Focused in delivery areas, methods, processes and tools to enable successful operations. Specialties: * Amazon Web Services (AWS) * Amazon Virtual Private Clouds (VPC) * Amazon Elastic Compute Cloud (EC2) * Amazon A...
Hire Now
Freelance Gnu/linux developer in Saint Augustine, Trinidad and Tobago
Lead Software Developer/Managing Director
Technologist concerned with business applications and the infrastructure that run them. Self taught business person, carving out a future where others said I was not allowed.
Hire Now
Hire Now
Freelance Gnu/linux developer in Birmingham, United Kingdom
Software, Distributed Systems and Embedded Systems Engineer 7+ years
As an experienced, veteran Software and Web Application engineer, I have completed many feats within the world of technology. I have been involved in the Software Lifecycle process from start to finish, helping shape complex back-end and front-end. I have learnt from my experience, which has allowed me to complete nearly any challenge that is set within the technology industry. As I gained experience, I soon found myself in management roles, which has broadened my horizons into the world of business management. I have a vast experience and history in the software development industry, and have worked in all areas of the software development life-cycle. I have worked with numerous design methodologies, such as the Waterfall model, and the Agile methodology.
Are You a
Gnu/linux
Developer?
Get paid while making an impact. Become a Codementor for the next wave of makers.
Apply Now