Freelance Gnu Developers Available for Hire
Hire Now
Freelance Gnu developer in Chattanooga, United States
Developer
I'm a flexible developer with an M.S. in Computer Science who despises the term "full-stack". I enjoy writing clean, concise, tested code.
Hire Now
Freelance Gnu developer in Chanthaburi, Thailand
C/Python dev, GNU/Linux geek
Software development engineer since 2005. 10 years worked as Microsoft platform's developer, wrote code mainly in C#. Since 2015 have switched to GNU/Linux platform as main and now developing mainly on Python and little bit on C.
Hire Now
Freelance Gnu developer in Dublin, Ireland
Senior software developer
Senior developer programming for the Web environment. Building rich web apps in Python (Flask, Django) and modern "single-page" apps connected to backend APIs and microservices. Skillful at JavaScript, HTML5 and CSS. Many years of PHP experience working with popular frameworks. Solid knowledge of relational databases, data structures and algorithms. Interested in encryption, authentication and digital signatures. https://devbase.net
Hire Now
Freelance Gnu developer in Liberty Hill, United States
Elixir/Ruby Backend Developer
I'm an experienced backend engineer that has contributed or started multiple open-source libraries in Elixir and Ruby. I have contributions (in both code and bug reports) to Elixir and Erlang. I'm the creator of the IntelliJ Elixir plugin for JetBrains IDEs, and so have experience with interfacing Erlang, Elixir, and Java all together. I enjoy refactoring code and bring it up to the language's community standards and putting in place processes and static analysis to maintain that code quality. I can raise your test coverage, keep your code consistent and help you spot how shrink your code by spotting how to refactor commonalities out.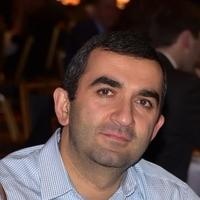 Hire Now
Freelance Gnu developer in Drexel Hill, United States
Senior software engineer
I am a software engineer with over 15 years of experience in a wide variety of business applications. I have extensive hands-on experience in software design, architecture, implementation and integration.
Hire Now
Freelance Gnu developer in Pittsburgh, United States
Senior Software Engineer at Google
Senior Software Engineer at Google Inc. in Search working on the backend serving infrastructure for Knowledge Graph, a massive database of millions of real-world things and billions of connections between them, which is used to power "cards" that summarize information about those things (such as when searching for famous books, movies,TV shows, music albums, celebrities, politicians, places, etc.). In addition to working at Google during the day, I also moonlight as a tutor and mentor. Answering programming questions is a passion of mine, as can be seen from my StackOverflow profile (where I am in the top 0.3% by reputation)
Hire Now
Freelance Gnu developer in Málaga, Spain
Fullstack PHP developer en Cibersuite Networks, S.A.
Hire Now
Freelance Gnu developer in Portland, United States
C/C++/Python System Software Development Engineer
I am an experienced developer with a wide range of experience on the backend web servers, including storage and filesystem experience. I have also worked wijth NFS, Samba, Active Directory, as well as low level drivers like FUSE and SCST. Building NAS and VTL software from scratch. I also have experience with web development and using languages like Rails, Django, and scripting languages. I enjoy working with algorithms, which is my main passion, and helping others understand algorithms, problem breakdown, dynamic programming, recursion, and memoization.
Hire Now
Freelance Gnu developer in Asker, Norway
Game programmer with a passion for web technologies
I'm a developer in mind, musician in heart, and I love to cook. Core member of http://wiring.co. Employee and co-owner of http://attensi.com
Hire Now
Freelance Gnu developer in Birmingham, United Kingdom
Software, Distributed Systems and Embedded Systems Engineer 7+ years
As an experienced, veteran Software and Web Application engineer, I have completed many feats within the world of technology. I have been involved in the Software Lifecycle process from start to finish, helping shape complex back-end and front-end. I have learnt from my experience, which has allowed me to complete nearly any challenge that is set within the technology industry. As I gained experience, I soon found myself in management roles, which has broadened my horizons into the world of business management. I have a vast experience and history in the software development industry, and have worked in all areas of the software development life-cycle. I have worked with numerous design methodologies, such as the Waterfall model, and the Agile methodology.
Hire Now
Freelance Gnu developer in Kusadasi, Turkey
Sr. Developer & DevOps at Doktorsitesi.com
I am a 37 years old Developer & Computer Scientist who works with passion & add values to projects participated in. Linux enthusiast.
Hire Now
Freelance Gnu developer in Saint Augustine, Trinidad and Tobago
Lead Software Developer/Managing Director
Technologist concerned with business applications and the infrastructure that run them. Self taught business person, carving out a future where others said I was not allowed.
Hire Now
Freelance Gnu developer in Surbiton, United Kingdom
Experienced full-stack software developer with extensive design & refactoring capability
James has designed and developed software for many application domains, ranging from time-critical financial applications, to memory- and performance-critical embedded systems. He has over 20 years of professional software development experience, in languages such as Java, Python, Scala, Kotlin, Perl and Javascript. James likes to build reliable software, so he makes extensive use of appropriate testing tools like JUnit, Selenium, py.test & mocha to ensure that the software works and keeps working. He's a big fan of automation and in an ideal world, promotes the use of "deploy on green" technologies - reducing the lead time from idea to production code as much as possible.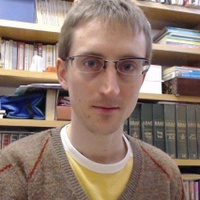 Hire Now
Freelance Gnu developer in Riga, Latvia
Django/Python/HTML/CSS/GNU/Linux. Very strict about code. I research difficult bugs. I like teaching.
- I love teaching. The best I can do is to help you when you're blocked and to explain how can you continue by yourself. I can also do the technical part of your project. - I have done such things as: run my own webserver for years, start a company in Indonesia, write many tutorials (http://www.danielclemente.com/), learn dozens of natural languages, travel around the world for years - GNU/Linux expert. I enjoy fighting my computer since >12 years and now it's very customized. I'm specially grateful to the "GNU/" part - Hablo tu idioma. I most probably can explain things in a language you'll understand. - I'm starting now, so I'll be extra generous in my dedication.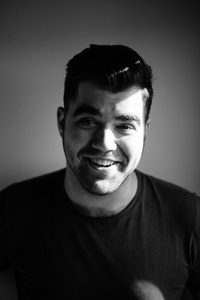 Hire Now
Freelance Gnu developer in Belgrade, Serbia
A quick thinking programmer with a background in mathematics
I am a programmer and a mathematician with experience in assisting and teaching, as well as coding standalone projects. I will explain everything the way it needs to be explained and give my best so you can overcome any difficulties.
Are You a
Gnu
Developer?
Get paid while making an impact. Become a Codementor for the next wave of makers.
Apply Now