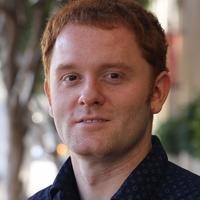 George Muresan
iOS/Android expert, full stack web developer (Rails/Django/Node/React/Ember)
For every 15 minutes
Full stack web developer since high school. I've worked with many mainstream languages/frameworks such as Ruby on Rails, Django (Python), started working in Node the last few years, and have recently started to appreciate frontend development while falling in love with React and Ember. With a Bachelor of Science in computer science from the University of Michigan, I excel at finding solutions to any problem that gets thrown my way. I've been nicknamed "The Hammer" at my current gig due to my ability to quickly knock out any problem that gets throw my way. I can work with you to find a solution quickly or I can dive deep down into your code and spend as much time as you need. I started my own social networking startup and released an iOS app with a great UI. (https://itunes.apple.com/us/app/buddyup-your-social-map/id867832619?mt=8). The app was built in native Objective-c and the backend was a combination of Parse and Djano.
3
HTML/CSS
Building a Chrome Extension using React.js, Broccoli, CoffeeScript, and SASS (CSS)
React is a great new way to write the frontend of your app. This tutorial will show you how to use React to add some UI on top of a current website through a Chrome Extension.
Average Rating
5.0
(17 ratings)
George was a super helpful and patient mentor.
Super helpful! Couldn't of asked for someone better to walk me through everything. Highly recommend.
Fast and great knowledge! Would use again. Thank you!
Easy to talk to and very knowledgable
George patiently walked me through Ember, and successfully helped to kick-start my new project!
Just know this. He's excellent. Thats All