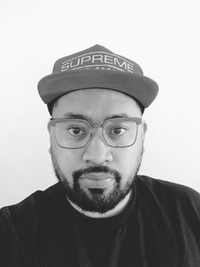 Glenn Gonda
Full Stack Software Engineer specializing in elegant frontend UIs and streaming audio/video
I'm a software engineer with a technical teaching background. For over the past 2 years, I've worked with a music streaming company and worked on complex frontend UIs, scaling backend performance, and worked on apps for web, mobile, tv, and IoT. I've worked on different audio streaming platforms that stream over 1 million songs per day at businesses like McDonald's, Panera Bread, Jamba Juice, and more.
Dashboard for businesses to play music, disover new music and playlists, filter through user analytics, and more.
TV application for businesses to engage with customers. Developed for Brightsign, Amazon Fire TV, and browser.
Github repositories
ng-spotify
Discover new music with an infinite suggestion graph. Built with Angular, Angular Material, Firebase, ng-audio, and the Spotify API.
airhorn-chrome-extension
A chrome extension that lets you drop an airhorn at the click of a button. Used as a live coding exercise to teach Telegraph Academy students how to create a chrome extension with HTML/CSS/JavaScript.