Freelance Glassfish Developers Available for Hire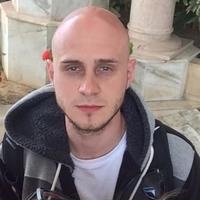 Hire Now
Freelance Glassfish developer in Voronezh, Russia
Software developer
Glassfish is a default choice when I need a full-blown enterprise application server.
Hire Now
Freelance Glassfish developer in São Paulo, Brazil
Seasoned Web, Java and XML teacher, writer and developer
I teach programming (mostly Java) and I've been researching, writing about, experimenting with and teaching Java and Web technologies since 1995. I wrote a book on HTML and another on JavaScript in 1996/1998, and since then several presentations, slides, code, textbooks on Java, Java EE, programming tools, patterns, techniques, methodologies, HTML, CSS, JavaScript, SVG, XML/XSLT/XSD and related technologies. I am currently researching to write a book on Java 9 and Java EE 8 before January 2018. My favorite subjects include Java and Java EE, data visualization (D3, maps, etc.), interactive graphics and data (mostly XML) transformations. I love teaching and solving problems. I also enjoy electronics, Arduino and IoT and have written a guide on those topics.
Hire Now
Freelance Glassfish developer in San Salvador, El Salvador
Core Banking Analyst at Scotiabank.
Hire Now
Freelance Glassfish developer in Los Angeles, United States
Senior Software Engineer at Brighter.com
I am a software engineer with a few years of experience designing, developing and implementing software solutions. My experience primarily has been with developing back end for web applications using Java technologies. Being a competent full stack developer is my ultimate ambition and I strive everyday in some form or the other to get closer to my goal.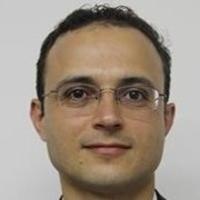 Hire Now
Freelance Glassfish developer in Chicago, United States
Application Developer at Avaya
I am a calm person, friendly and loves to help. I like to solve logical problems and I believe that I am a bit clever, after hearing a lot of that from other people. I made good friends and I've met fantastic people. I am seeking to deepen my knowledge in software engineering and become more self disciplined and self planned.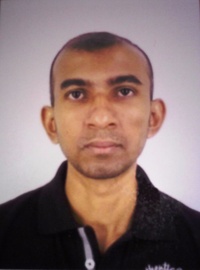 Hire Now
Freelance Glassfish developer in Colombo, Sri Lanka
Java technical lead
Technical lead with 7+ years of experience in enterprise software development and very passionate about solving technical challenges and continuous learning.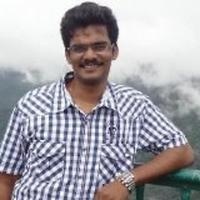 Hire Now
Freelance Glassfish developer in Pune, India
Analyst at a Top Notch Bank in the IT domain
** Having over 8 Years of experience in Software development and design ** * Oracle Certified Java Professional - Java SE 6 Programmer. * Completed M101JS Certification , MongoDB for Node.js Developers. * MapR Certified Spark developer – DEV 360 – Apache Spark Essentials. * Involved in Deployment of applications in Application Servers (Cluster) like

Glassfish

which involved setting up of all configurations related to the application server. * Co-ordinated for setting up of URL-Redirection, Load Balancing and SSL enabling in Apache Web Server * Experienced in handling Databases Oracle9i, 10g, 11g ,MS Sql Server. ** POLICIES ** =================== * If you are dissatisfied with my service in any way, I will refund you in full * I do not generally charge for the "...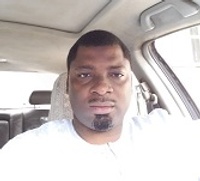 Hire Now
Freelance Glassfish developer in Lagos, Nigeria
Applications solutions Expert and Entrepreneur
I am dynamic analytical information technology professional, with over 7 years deep experience in various technology disciplines (Telecommunications, Banking/Mobile banking Technology, VAS etc.) and strategic technology infrastructure planning. I am Subject Matter Expert in the following technology domains; Oracle, Java/J2EE, Apache, JAAS, JCA, JPA, JAXB, RESTful Web Services, SOAP,HTML5, XHR/AJAX, XML, Spring/Struts, Hibernate, Unix/Linux shell scripting, etc with an exceptionally high in-depth and strong hands on experience in the Java and related Technologies. I have a track record of developing best-of-breed cost effective solutions to meet customer business requirements on time and under budget. I possess excellent people management skills and able to lead and motivate my team to a...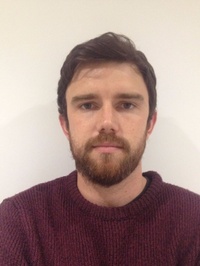 Hire Now
Freelance Glassfish developer in Dublin, Ireland
Full Stack Cloud Software Engineer
I'm a Full Stack Software Engineer with strong experience designing, implementing and deploying JavaEE REST applications / services, as well as corresponding UX, primarily using single page applications (Angular). Comfortable converting customer requirements to low level software design using Entity Relationship Diagrams and Software best practices / methodologies (fan of Gang Of Four). Very quick to get up to speed in a new environment and usually a 'go to' person to help with debugging or finding solutions to difficult issues. .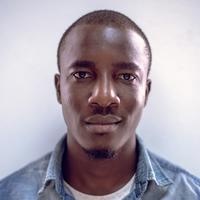 Hire Now
Freelance Glassfish developer in Los Angeles, United States
Devy stuff. Full stack Web & Mobile developer with 10+ apps
Let's fix/ build it. ( Devy stuff ).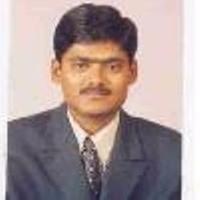 Hire Now
Freelance Glassfish developer in Hyderabad, India
Expert AngularJs/Spring/VueJs/ReactJs Developer
I am full stack developer with 13 years of industry experience with Enterprise application development. I had worked applications with 160 million userbase, I am self motivated to learn new technologies by delivering the things successfully, As part of my experience i have learned and mastered many things like mobile development, front and backend applications, SEO development I am independent developer to push the idea into implemenation Hands-on software development and troubleshooting experience Highly skilled in designing, testing, and developing software End to end experience Develop, building, shipping, and maintaining of web/mobile products
Hire Now
Freelance Glassfish developer in Treviso, Italy
FullStack developer (JAVA, JavaScript, Groovy)
Very organized person. End-oriented work capacity. Problem-solving attitude. Responsibility, self- respect and self-reliance. Strong referential values of fairness, equity and dignity. Ability to be proficient in group work and manage the group. Ability to establish and maintain good working relations with people of different national and cultural backgrounds. Experience in installing and configuring computer hardware and software as well as computer networks and systems. I am always updated with the latest technologies in web and mobile development.
Hire Now
Freelance Glassfish developer in Suzhou, China
Self-employed technical consultant, solution architect and full-stack developer
Bai has over 16 years software engineering experience, including 7 years freelancing and consulting experience. He has significant experience in building large-scale distributed systems, design and implementing of RESTful application architecture, migrating monolithic applications to Microservice architecture, pragmatic agile programming coach etc. He has written lots of blog entries and sample codes to demonstrate the technologies he had used and he is interested in. Some blog entries were referred by Oracle blog portal. He is active in open source communities and he is always trying to introduce the new cutting-edge technologies in his new projects. In 2012, he was invited by Redhat to attend 2012 JBoss User and Developer Conference at Boston and received the 2012 JBoss Community R...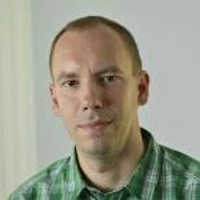 Hire Now
Freelance Glassfish developer in Sibiu, Romania
Application and Website Developer in multiple fields. Internet and Software Consultant. Continued interest in all Computer Science and Engineering developments. Specialties: Java, JEE, Web Applications Others: Visual C++ / MFC application development. JSP, Struts, PHP / MySQL internet development. Linux installation and maintainance.
Are You a
Glassfish
Developer?
Get paid while making an impact. Become a Codementor for the next wave of makers.
Apply Now