Freelance Gitlab Developers Available for Hire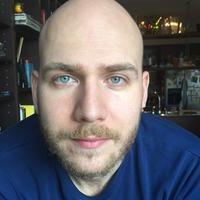 Hire Now
Freelance Gitlab developer in Ashburn, United States
Technical debt reducer, enterprise PHP developer, all-around very highly skilled, good decision maker
Setting up own's self hosted SCM, securing the setup by introducing SSL, upgrades, integrating with LDAP, tuning configuration, debugging. Using

GitLab

personally with over 300+ personal repos on daily basis since v5.
Hire Now
Freelance Gitlab developer in Ashburn, United States
Developer - Architect - PhD student - Humanist
Young generalist engineer graduate from Icam de Nantes (France), I am fond of a lot (= too much, I guess) of stuff. Most of them are linked to new technologies, IT, and software development. I am currently in charge of R&D at Startup Palace, a company providing lots of services to startups, where I actually do many different things (which is something I like!). I am also preparing a PhD in software engineering (at University of Nantes). I care about Open Source, and I like when my code is simple and maintainable. I'm here to meet interesting people with interesting problems, and do my best to help them! (Note: in case you wonder, helping beginners *is* an interesting problem)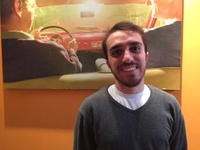 Hire Now
Freelance Gitlab developer in Florianópolis, Brazil
Full Stack Engineer
I am a Computer Scientist with 8 years of experience building applications for the web, with a keen eye for maintainability. As a freelancer, I have helped many startups and agencies ship quality products. I also worked for two 500 Startups accelerated companies: * As a software engineer at bombfell.com * As CTO at contentools.com,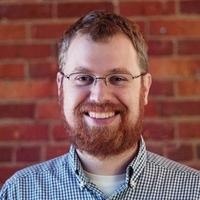 Hire Now
Freelance Gitlab developer in Greenville, United States
Full-Stack Software Engineer
I am an experienced full-stack software developer, primarily in Django development for web applications. I lead a team at a custom software agency in the South East of the US.
Hire Now
Freelance Gitlab developer in Foz do Iguaçu, Brazil
A coder who cares about UX w/+15y of experience and published apps. I can help w/ Node, Angular, Meteor, Vue, Swift, Smalltalk
Having covered a wide diversity of problems I can help you to go far with VueJS, AngularJS, Meteor or nodeJS. I'm currently involved in fullstack and mobile projects. Some of them Ionic-based. My favorite thing? JavaScript. Cool unusual languages? Smalltalk. Also doing html5 Single Page Applications. I even made a framework to get really productive: http://github.com/flow-stack/flow. I've implemented http://airflowing.com using Seaside as foundation and my own framework on top of it. It's horizontally scalable and its object database is ACID compliant. Airflowing was a SaaS for service companies. I have a strong bias towards designing User Experiences that makes sense, Design Thinking and fast prototyping. I advise and develop in different startups. My day to day work is to help in rem...
Hire Now
Freelance Gitlab developer in Ashburn, United States
Software Engineer
I've been developing software for 13 years, including 9 years professionally. I work on the full-stack and for the last few years I've been using Ruby on Rails & Node.js for the backend and React & jQuery on the frontend. I'm language-agnostic and open to working with other technologies. Besides my experience in software engineering, I've worked as a product-manager at Fyber and I've also cofounded two startups: an online food ordering service grub.kz (RIP 2012-2015) and Method – a popular coding school for kids and adults in Kazakhstan (since 2014). In addition to web development, I'm interested in education technologies, artificial intelligence and machine learning. In the last year I've worked remotely for BuzzFeed and Outfront Media. Now I'm looking for new interesting projects to ...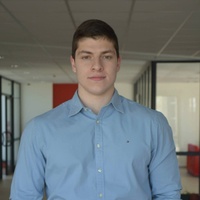 Hire Now
Freelance Gitlab developer in Yambol, Bulgaria
Web Software Engineer experienced in Angular 5 and Ruby on Rails 5 | Founder of Centroida | Pluralsight author
Hristo has five years of experience managing and developing software development projects using web technologies. He has trained over 20 people in software engineering and written over 60,000 words in guides on Pluralsight. Apart from expertise in software engineering and software architecture, Hristo has an extensive background in business. He has consulted companies from different industries and created digital strategies that are custom-tailored to their needs. He has graduated the American University in Bulgaria with B.A in Computer Science and Business Administration. He was founder and president of The Hub - a student club that gathered students interested tech entrepreneurship, software development and innovation. The club hosted workshops on different technologies, organized fi...
Hire Now
Freelance Gitlab developer in Sofia, Bulgaria
Lead iOS Developer
I am an iOS & Android developer, with a B.A. in Computer Science and over 4 years of experience in building native mobile applications. I have multiple apps released on the respective App Stores and my tech stack involves working with Swift for iOS and Java for Android. I'm ready to help out with the following: • iOS, watchOS, tvOS, macOS Development • Mobile App Consulting & Tutoring • Swift Migrations My extensive experience in developing native apps allows me to quickly produce optimized and testable code. Furthermore, besides my programming background, I'm also experienced in managing projects, directing teams and providing software consulting for both startups and mature companies.
Hire Now
Freelance Gitlab developer in Ashburn, United States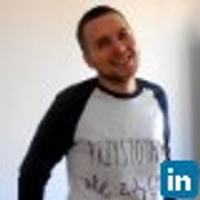 Hire Now
Freelance Gitlab developer in Pogorzyce, Poland
Backend Java Developer
I am an Experienced Java Developer with big experience in Heavy backend applications, I'm great in upgrading standards of code, writing fast and testable solutions always keeping eye for details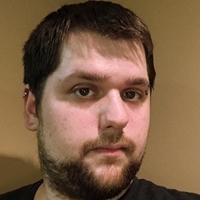 Hire Now
Freelance Gitlab developer in Cincinnati, United States
Full-stack developer with a focus on React, Redux, Vue, Node, and WordPress
I'm a software engineer at Losant and a freelance developer with over 8 years of experience building websites, web apps, and RESTful APIs. I previously worked at GE Aviation and I've worked with global brands and Fortune 500 companies like AllRecipes and PETA. My main areas of expertise are JavaScript & TypeScript, React & Redux, Node.js, functional programming, and WordPress.
Hire Now
Freelance Gitlab developer in Krakow, Poland
Frontend Developer (Angular 2/4, Ionic 2/4)
I have development experience building and managing both web and mobile applications for governments and Fortune 100 companies. I specialize in building high-performant Angular 2/4 web apps and ionic hybrid apps.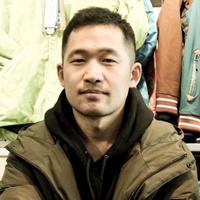 Hire Now
Freelance Gitlab developer in San Jose, United States
Full Stack Consiglieri - I turn your ideas into working solution
As a full-stack web developer, Vin understands the importance of proactivity and process. Through the ups and downs of his programming career, he's learned the importance of reliability and accountability. He specializes in 3-R tech stack (Ruby on Rails, React, and Redux) to help clients make their businesses and lives better.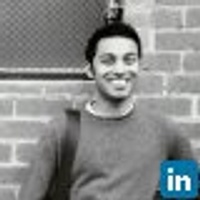 Hire Now
Freelance Gitlab developer in Amsterdam, Netherlands
Fullstack technical lead / architect
10+ years experience working in Australia and Netherlands on large commercial projects. (IBM/Accenture/RMIT University/Paddypower Betfair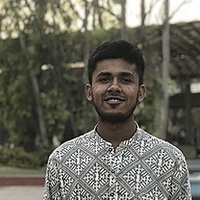 Hire Now
Freelance Gitlab developer in Ashburn, United States
Python | Data Science | Decentralized Applications
Hey there! I'm Satwik, a Freelance Software Developer. My skills of expertise include Data Science, Web Development, and Decentralized applications (Blockchain). To give back to the awesome community, I actively work with few Open Source organizations and occasionally write detailed articles on specific technical topics. Some of my works have been featured at HackerNews, several popular Newsletters and Podcasts like PythonBytes, PythonWeekly, DataElixir, and more. The appreciation that I receive from the community, and the ever-fascinating learning opportunities in this field of Computer Science is what that has kept me going. Interested in knowing more about me? Do visit my site https://satwikkansal.xyz
Are You a
Gitlab
Developer?
Get paid while making an impact. Become a Codementor for the next wave of makers.
Apply Now