Not looking for Gitflow Developers? Find other types of developers:
View Profile
Freelance Gitflow developer in Toronto, Canada
Full-stack Freelance Developer
I'm a full-stack web developer who's been working in the industry for over 10 years. I'm a true polyglot developer, having lead/architectural experience with a wide variety of tech stacks, from Python/Django, Ruby on Rails, Node (express.js/koa) on the backend, to Angular.js, React and Ember.js on the frontend. I spent 7 years in the animation industry as a Web Software Architect, building internal applications to help studios manage their production pipelines. Since leaving that industry, I've been consulting mostly with start-ups to help turn their MVP into a solid foundation and scale their tech to a fully fleshed out product. I also spent 6 months as an Instructor at a code school called Bitmaker and absolutely loved the experience. I love sharing my experience with others. Feel free...
View Profile
Freelance Gitflow developer in Plymouth, United States
Software Architect and Entrepreneur.
More than twenty years of full-time, hands-on experience in software development and architecture Seven years of full-time, hands-on experience with XP/Agile/SCRUM software development methodologies Proven track record of envisioning tactical solutions that balance technical quality with delivering functionality on aggressive timelines Expert implementation of computer-adaptive scoring and selection Frequently selected by upper management to lead and implement business-critical initiatives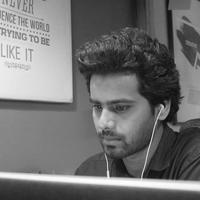 View Profile
Freelance Gitflow developer in Deoria, India
CTO/Deep learning Researcher (NLP) @ Neuron
I am the CTO/Deep Learning Researcher(NLP) at Neuron and supervise the research and development work of Neuron's core NLP platform. Area of work: - Deep Learning in NLP - Recurrent/Recursive Neural Nets, Convolutional Neural Nets, Attention Networks - Sequence Labelling, Sentence Classification, Auto encoders, Encoder-Decoder Models, Sentence Embeddings, Predictive Statistical Modelling - Machine Learning - Regression, Ensemble Learning, Neural Nets, Recommendation Systems Interested in working with: - Memory Networks - Deep Reinforcement Learning - Deep Generative Models - Optimization methods for DNNs - Deep Learning for Computer Vision
View Profile
Freelance Gitflow developer in Delhi, India
FOSS Contributor | Python Ninja
I've been using git flow for some of my projects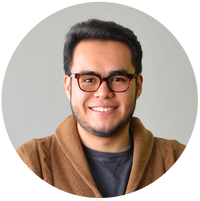 View Profile
Freelance Gitflow developer in Mexico City, Mexico
Data and Software Engineer
Hello! I'm a Data and Software Engineer with degrees in Mathematics and Economics. I co-founded Datata to help organizations be data-driven, and I was National Data Science Co-Champion for a contest organized by Mexico's Presidential Office in 2014. I wrote "R Programming by Example", I'm currently working on CVEST, a platform for cryptocurrency investing, and I'm interested in Distributed Machine Learning and Blockchains. You can contact me through my personal website. Personal website: https://otrenav.com CVEST, cryptocurrency investing platform: https://cvest.tech Datata, consulting and development firm: https://datata.mx "R Programming by Example" book: http://links.otrenav.com/r-programming-by-example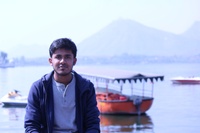 View Profile
Freelance Gitflow developer in Karnal, India
Python | Data Science | Decentralized Applications
Hey there! I'm Satwik, a Freelance Software Developer. My skills of expertise include Data Science, Web Development, and Decentralized applications (Blockchain). To give back to the awesome community, I actively work with few Open Source organizations and occasionally write detailed articles on specific technical topics. Some of my works have been featured at HackerNews, several popular Newsletters and Podcasts like PythonBytes, PythonWeekly, DataElixir, and more. The appreciation that I receive from the community, and the ever-fascinating learning opportunities in this field of Computer Science is what that has kept me going. Interested in knowing more about me? Do visit my site https://satwikkansal.xyz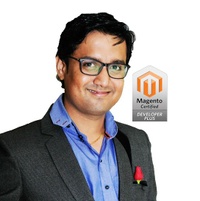 View Profile
Freelance Gitflow developer in Ahmedabad, India
Magento Certified Consultant
A Creative, Innovative, Smart working and of course hard working young professional from Ahmedabad-India focused on growing in the field of Information Technology. More than 7 year experience as Software Engineer gives me knowledge about each open source technologies and make me Passionate about Development. This experience shows me all phases of product development life cycle. Expertise in Magento, Ecommerce, Wordpress, Developing, Optimization, Security, Designing makes me Unique. Enthusiastic, Passionate and Vibrant learner who is always wants to learn something new from each person and technology. Always open for opportunities in leadership customer-facing roles (Professional Services, Project Management, etc) or a Technical Operation / Services / R&D lead position, in a world-wide...
View Profile
Freelance Gitflow developer in Coimbra, Portugal
Full Stack Developer at Subvisual
My normal workflow on every project
View Profile
Freelance Gitflow developer in Warzachewka Polska, Poland
Backend Java Developer
I am an Experienced Java Developer with big experience in Heavy backend applications, I'm great in upgrading standards of code, writing fast and testable solutions always keeping eye for details
View Profile
Freelance Gitflow developer in San Jose, United States
Full Stack JavaScript Engineer with a passion for teaching
My name is Steve and I am interested in helping others navigate the fast paced field of web development. I have been developing websites since the 90s and have 3 years experience teaching at the collegiate level from teaching at General Assembly, Marymount College, and Syracuse University. I am currently the lead on a project at Symantec Corporation, where I oversee and develop UI components for enterprise web applications using AngularJS. My expertise stretches beyond this framework into ES6, Node Express, CSS architectures, and I am particularly strong in the area of computer graphics. Hire me today and you will find a passionate teacher who wants to help the next generation of engineers build performant web experiences.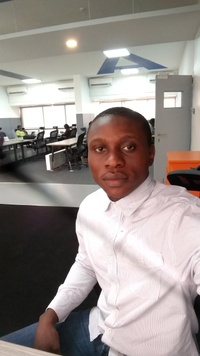 View Profile
Freelance Gitflow developer in Lagos, Nigeria
A problem understood is a problem solved
Hard-core passionate Full Stack Web Developer specialized in Javascript, Ruby, python and their many libraries, frameworks, and best practices.
View Profile
Freelance Gitflow developer in Alblasserdam, Netherlands
Polyglot developer with an obsession for modularity
I'm a self taught developer, and ever since my first job, given enough time at a workplace I've always become the guy who people go to when they're stuck, and I've enjoyed doing the same on various online communities. I've always found those interactions very rewarding, I find it much easier to apply myself in a focused way to helping other people solve their problems. I really believe in the "teach a man to fish" cliche. If you are a student or need help working on open source, I offer a 50% rate reduction. Note that I will not solve exercises/assignments for you, I am only willing to help you to solve them yourself. Finally, I suggest you check out this great write up by Adam Goldman, another mentor on this site, which has some great tips on how better utilize this service https...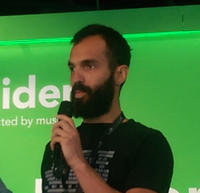 View Profile
Freelance Gitflow developer in Paris, France
iOS Engineer
I've been developing iOS apps for more than 6 years and I've been working solely with Swift for 3 years. I can share with you not only pure iOS knowledge but also good practices and tools to make you more confident and more productive. I've published more than 10 apps to the App Store, I've worked both in large teams and on teams where I was the only developer.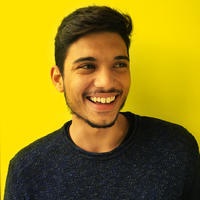 View Profile
Freelance Gitflow developer in Rio de Janeiro, Brazil
Full-Stack Software Developer at Globo.com
Always curious, I began my study of the web and other technologies when I was 13 years old. I also love the psychology field and how it fits perfectly into creating products. I'm always looking to use the new market trends, and, to keep me updated, I give speeches, write blog on subjects I'm studying, attend to conferences and I'm always trying to teach what I learn. I also have another blog called Nômade na Web, where I write about working remotely, digital nomads, life experience and productivity.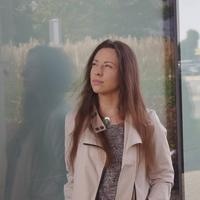 View Profile
Freelance Gitflow developer in Gdańsk, Poland
Software Development Engineer @ Amazon
I'm a Master student of Software Engineering and SDE at Amazon (Alexa Language Technologies). I've done a couple of internships during my studies, including ones at Nvidia (Linux graphics drivers), Microsoft (Office, primarily worked on projects related to MS Word and MS Sway) and Amazon (I work on Text-to-Speech framework for Amazon Polly and Alexa). I've been programming for around 10 years now. I also used to be a Student Teaching Assistant and I find teaching/mentoring extremely motivating - sometimes I'd get introduced to new interesting topics that I'd probably never think of finding out about on my own if it wasn't for the purpose of explaining it to someone else. Sometimes I'd get a completely new perspective on subjects I thought I knew when trying to find a way to present it to ...
Are You a
Gitflow
Developer?
Get paid while making an impact. Become a Codementor for the next wave of makers.
Apply Now