Not looking for Git rebase Developers? Find other types of developers: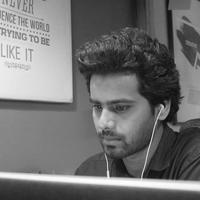 View Profile
Freelance Git rebase developer in Deoria, India
CTO/Deep learning Researcher (NLP) @ Neuron
I am the CTO/Deep Learning Researcher(NLP) at Neuron and supervise the research and development work of Neuron's core NLP platform. Area of work: - Deep Learning in NLP - Recurrent/Recursive Neural Nets, Convolutional Neural Nets, Attention Networks - Sequence Labelling, Sentence Classification, Auto encoders, Encoder-Decoder Models, Sentence Embeddings, Predictive Statistical Modelling - Machine Learning - Regression, Ensemble Learning, Neural Nets, Recommendation Systems Interested in working with: - Memory Networks - Deep Reinforcement Learning - Deep Generative Models - Optimization methods for DNNs - Deep Learning for Computer Vision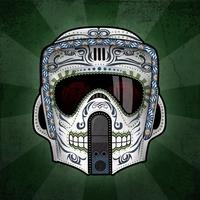 View Profile
Freelance Git rebase developer in Tehuacán, Mexico
Expert Programmer of 15+ Years - Rails to React, Webpack and beyond
I am now producing FREE ReactJS Screencasts: https://www.youtube.com/channel/UCx4a8EMmXx-6RuJlyAKASoQ GET DISCOUNTED HELP! 15% off for my YouTube subscribers! Just show me a screenshot of you subscribed to my youtube channel and I will hook you up. I love to help people just starting out, or solving problems that have been stumping more experienced programmers for hours. I help Entrepreneurs design, plan, and build amazing things, sort of like a Ghostwriter. I placed 6th in the WORLD on this coding challenge using C++ and a genetic algorithm: https://www.codingame.com/multiplayer/bot-programming/fantastic-bits/leaderboard I would love to help you! I am patient and I like to pause our timer to better understand your problem. If you don't feel like I gave 5 star service, you can have a f...
View Profile
Freelance Git rebase developer in Jaipur, India
Ruby Programmer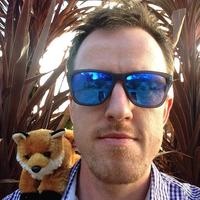 View Profile
Freelance Git rebase developer in Huntington Beach, United States
Experienced full-stack developer. I see code as an art form.
"Whoever travels without a guide needs 200 years for a two-day journey." Whether you're just starting out on the journey to becoming a great coder, or whether you're somewhere in the middle and you just got stuck, don't let it hold you back longer than necessary. I have over 8 years of experience with multiple software stacks. I started on Java with Spring Framework, then switched to Ruby on Rails. These days I work mostly with Node.js and CoffeeScript. I've worked with 4-person startups, billion dollar companies and everything in between. My goal is to get your issue resolved as quickly as possible, and give you all the tools and knowledge necessary to *understand* why you had this issue, and how to prevent it going forward.
View Profile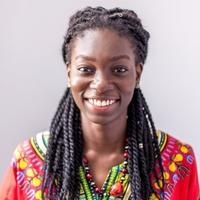 View Profile
Freelance Git rebase developer in Dallas, United States
Full-stack developer with experience working for client remotely.
I'm Blessing, a full-stack developer from Nigeria. I love empowering others through mentorship as I have gone through one myself. I love teaching!!!
View Profile
Freelance Git rebase developer in Montreal, Canada
Co Founder at DecodeMTL
I am a full-stack web developer and educator from Montreal, Canada with over ten years of experience. I have worked for startups, agencies, and large companies. I co-founded and am currently teaching at DecodeMTL, a full-stack JavaScript Web Development bootcamp in Montreal, Canada. I am also an instructor and mentor at the local Ladies Learning Code chapter, and sometimes do mentoring at HackHands. I love teaching more than anything and I am motivated by seeing my students succeed :)
View Profile
Freelance Git rebase developer in Croydon, United Kingdom
Maths/finance geek, Python developer and testing obsessive
I am a financial developer who has worked in Python, C, C# , Java, C++, Perl and other languages. I have a good understanding of mathematical aspects of pricing and calibration as well as algorithms and program performance, I currently spend most of my life working in Python, which I love.
View Profile
Freelance Git rebase developer in Marquette, United States
Emergency support specialist, cloud consultant, lifetime coder, Linux ninja, security guru, developer-operations liasion, systems administrator. Often called 'rockstar', 'unicorn', 'hero', 'savior', 'recluse'; seldom called on the phone.
I put out cyber fires over donuts and camp fires. Polyphasic sleeper serving all timezones! Provider of live-help in real-time via video conference for technologies I have mastered and problems no one else can solve. Writer of re-brandable content management systems (every app has content, does it not?), re-usable apps & APIs, member of Mensa & Intertel, slayer of salmon. Human languages for fun, programming languages for breakfast. I left Detroit in the Dot-Com era to live deep in the north woods, I wear camo every day and kill my own food when I have to. I solve my own problems with grace and efficiency. I'll be happy to solve yours! My three most valuable skills: * Problem solving * Anticipation (of variables and user expectations) * Machine logic These skills, when applied t...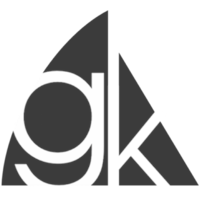 View Profile
Freelance Git rebase developer in Bristol, United Kingdom
Expert web developer with strong focus on Ruby, Rails, Elixir and Phoenix
I consider myself an expert web programmer. By that I mean I have used a vast array of web technologies since 1998 when I first started building things on the internet. Some things, like Ruby, I know inside out. Others, like Javascript, I've had a long term arms length relationship. I have been writing Object Oriented architecture for over 10 years and I'm now learning Functional programming. It is a lifetime passion learning to writing better software, and I particularly enjoy sharing and helping other people. I understand how daunting it can be to meet up with a mentor, as I've uniquely used this codementor as a mentee just like you, so that I can understand what it feels like. I will do my absolute best to make you feel comfortable and together we will work through your request ...
View Profile
Freelance Git rebase developer in Cambridge, United States
Web Developer. Microsoft Excel & VBA specialist.
Industrial Engineer. Web Developer. Relevant financial background. Flavio is prepared to become an immediate contributor on tasks concerning the development and deployment of Ruby on Rails applications (both front and backend), querying databases, and managing work with git. Based on previous experience, further qualifications he can offer are mostly related to Finance, Analytics, and Process Automation.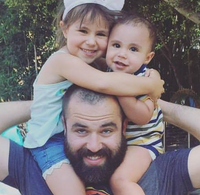 View Profile
Freelance Git rebase developer in Austin, United States
Full Stack Javascript Developer
- 9+ years experience as a lead web application architect and expert UI designer/developer - angular + d3 Expert - Full-Stack development experience with LAMP and MEAN architectures - Strong ability to lead and manage UI teams - Very experienced in architecting highly-interactive web applications using the latest front-end technologies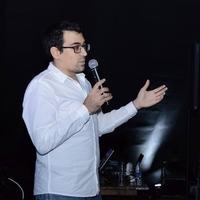 View Profile
Freelance Git rebase developer in Beirut, Lebanon
Mobile Software Engineer. Expert in Ionic, iOS and Android
Freelance Software Engineer 5 years in. Worked on around 10 mobile applications, spread out between Native and Hybrid. Designed several backend APIs in the most optimized way possible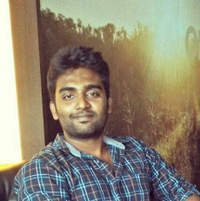 View Profile
Freelance Git rebase developer in Hyderabad, India
Front end web developer.
Bhargav is an experienced Full stack Developer who is excited about complex problems. His passion is the web and strives to help peers build blazing fast apps for the Internet. He is able to work on : - React.js on the client and the server with Flux/Redux - React Native - Angular.js , Angular 2 and D3.js - Android , Playframework with Java and Python - Git - MongoDB and PostgreSQL Some of my repos - Timezone compare - https://github.com/imbhargav5/timezone-compare - Trello API Promisified- https://github.com/imbhargav5/trello-promise - TDD in react - https://github.com/imbhargav5/codementor-officehours - Offline dictionary - https://github.com/imbhargav5/dictionary-offline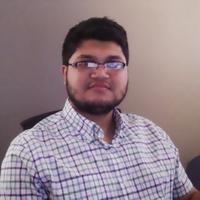 View Profile
K M Rakibul Islam (Rakib)
Freelance Git rebase developer in Mississauga, Canada
Top Ruby on Rails Mentor of January - December, 2017 & January - February 2018 (14 months in a row!) at Codementor | Experienced (8+ years) and friendly Ruby on Rails Developer/Mentor (with passion for helping others learn) | 1000+ Sessions
I am the Top Ruby on Rails Mentor of January, February, March, April, May, June, July and August 2016 (8 months in a row) and January, February, March, April, May, June, July, August, September, October, November, December 2017 & January and February 2018 (again 14 months in a row!) at Codementor with 1000+ sessions. https://www.codementor.io/ruby-on-rails-experts I am a Senior Software Engineer from Toronto, currently working as a Ruby on Rails Developer at theScore Inc. I am passionate about helping and mentoring people, especially who are new to the web development and the programming world. I am specialized in explaining core concepts of Ruby and Rails along with the best practices. I focus on the learning experience of my students and make sure they get exactly what they want. I hav...
Are You a
Git rebase
Developer?
Get paid while making an impact. Become a Codementor for the next wave of makers.
Apply Now