Freelance Git hooks Developers Available for Hire
Hire Now
Freelance Git hooks developer in Phuket, Thailand
Relax, it's just life ...
AdamGoldman.me Stack of choice: - View layer: React - State handling: Redux - Build: Webpack 2, HMR - Unit testing: Jest - E2E: Nightwatch (Node wrapper for selenium) - Backend: Node on Express - DB: MongoDB - CI: TravisCI - Server: Heroku - VCS: Git, Github
Hire Now
Freelance Git hooks developer in Minsk, Belarus
Web-developer with 7+ years of experience.
Start doing web-development at the age of 16. Since that launched a lot of projects, mostly using Ruby on Rails. CEO of consulting company with 15+ people.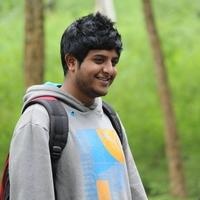 Hire Now
Freelance Git hooks developer in Bengaluru, India
Developer at HackerEarth
Work Experience(in reverse chronological order): R&D Engineer, HackerEarth(9 months)(current) Core developer, Klonio - a database version control system(18 months) DevOps engineer, Motorola Solutions(9 months)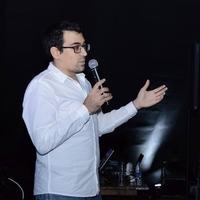 Hire Now
Freelance Git hooks developer in Ashburn, United States
Full Stack Engineer. Expert in Mobile, Backend & SPAs
Freelance Software Engineer 5 years in. Worked on around 10 mobile applications, spread out between Native and Hybrid. Designed several backend APIs in the most optimized way possible
Hire Now
Freelance Git hooks developer in Lake Peekskill, United States
Full Stack Engineer focusing on Node.js, React, AngularJS, BackBoneJS, Javascript, LESS, SASS, Grunt, Webpack, PHP, Java, WebGL
I have over 15 years of development experience for the top names in all the major industries. I love to teach and talk about technology, and I have extensive mentoring experience. I'm friendly and open, and I make an effort to explain topics carefully. I've worked as developer for about 15 years now, and I have a full understanding of all aspects of development (server side, client side, and mobile). I graduated Magna Cum Laude from Vassar College with a degree in computer science in which I received departmental honors. I've worked for many clients in New York including, Nike, IBM, Pfizer, MTV, Chanel, Verizon, Goldman Sachs, Nestle, AARP, and BAM. I've worked with companies in pretty much all of the major industries applicable to development, and I have a deep understanding of the d...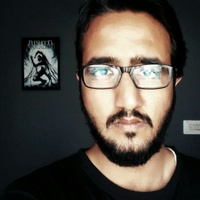 Hire Now
Freelance Git hooks developer in Ashburn, United States
A backend developer who loves to connect the dots!
Work Experience: 1. Infra and Devops Team at HackerEarth (2 year and 4 months) 2. Backend Engineer, Rare Mile Technologies (10 months)
Hire Now
Freelance Git hooks developer in Podol'sk, Russian Federation
Lead Front-End Engineer at Rukuku, Inc.
Programmer of things. Can't live without engineering and a wild nature.
Hire Now
Freelance Git hooks developer in San Jose, United States
Systems Analyst
I write from the heart. That includes code. I am conscientious, meticulous, sensitive to Dunbar's number, and a cognitive spendthrift. I'd probably like working together, but, as I say, "I'm from Michigan, and I you have got to show me." Passion and obsession destroy lives, I think, but, well, I do care about the things I care about. Build Engineer, Erlang/Python Developer, or Research Strategist at a firm in one of the following industries: * Spacecraft * * Cryptocurrency * Molecular Biology Security * Ethical Private Equity I have set up habits of quick, critical thinking, absurd humor, and intuitive leaps. In my spare time, I dream, write fiction, teach rowdy pre-schoolers critical thinking, play with biology ideas, harangue, and play sports. I can do backe...
Hire Now
Freelance Git hooks developer in New Delhi, India
Full stack developer, Open source contributor, Web application security enthusiast
I'm a Product Engineer at Kayako. I've experience of both developing and breaking web applications. I specialize in LAMP (Linux, Apache, MySQL, PHP) stack, web application security (completed Google Summer Of Code with OWASP), version control (git) and DevOps (continuous integration and continuous deployments). I've mentored several college students in past and have a knack for solving problems.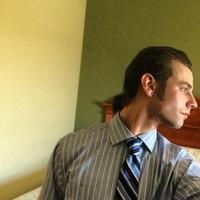 Hire Now
Freelance Git hooks developer in Ashburn, United States
Full Stack Web & Mobile Software Programmer, Consultant
I've been programming, developing, & exploring multiple facets of the web since '97. From HTML/CSS/JS to Visual Basic, PHP, and Objective-C, I've been around and back again. I'm currently focused on full stack web & mobile development, ideally building projects from the ground up and seeing them through to market. I'm seeking business opportunities for small start-ups or large companies on a passionate team with room for growth, creating a future one amazing service at a time. Specialties: Ruby (1.8.x - 2.x), Rails (2.3.x - 4.x), iOS, RubyMotion, PhoneGap, Drupal, Wordpress, PHP, Apache, HTML/HTML5, CSS/CSS3, Javascript, jQuery, JSON, AJAX, EmberJS, AngularJS, NodeJS, BackboneJS, CoffeeScript, Bootstrap, SASS, XHTML, XML, HAML, ERB, SCSS, RSS, MySQL, PostgreSQL, MongoDB, SQLite, Amazon ...
Hire Now
Freelance Git hooks developer in Chico, United States
Web Developer, Software Engineer, & Cat Enthusiast
I have a focused interest in product development—from a software engineering perspective. My other related skills are design, UI/UX, branding, authorship, and code architecture.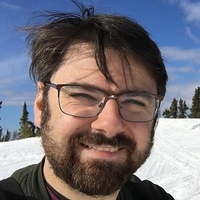 Hire Now
Freelance Git hooks developer in Lynden, United States
Full Stack Web Developer; Software Architect; Juggler; Musician
I am a full-stack web developer with over 15 years of experience. I have extensive experience with both implementing interfaces for the browser and wrangling back-end code. I think you'll find I am patient and willing to work at whatever level suits you.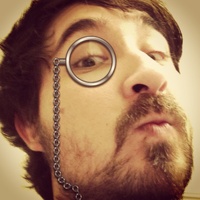 Hire Now
Freelance Git hooks developer in Denver, United States
Software Craftsman
I'm a software developer (generalist / polyglot) who is devoted on learning and educating cutting edge technologies. I have over 12+ years of industry experience with design, development and system architecture. I have a strong background in web application development, yet recently proficient in crafting iOS apps. Majority of my experience has been in business applications, from large complex enterprise systems to smaller sophisticated tools for small businesses. Available to assist with any sized project or issue you have!? Reach out anytime day or night!
Hire Now
Freelance Git hooks developer in Marquette, United States
Emergency support specialist, cloud consultant, lifetime coder, Linux ninja, security guru, developer-operations liasion, systems administrator. Often called 'rockstar', 'unicorn', 'hero', 'savior', 'recluse'; seldom called on the phone.
I put out cyber fires over donuts and camp fires. Polyphasic sleeper serving all timezones! Provider of live-help in real-time via video conference for technologies I have mastered and problems no one else can solve. Writer of re-brandable content management systems (every app has content, does it not?), re-usable apps & APIs, member of Mensa & Intertel, slayer of salmon. Human languages for fun, programming languages for breakfast. I left Detroit in the Dot-Com era to live deep in the north woods, I wear camo every day and kill my own food when I have to. I solve my own problems with grace and efficiency. I'll be happy to solve yours! My three most valuable skills: * Problem solving * Anticipation (of variables and user expectations) * Machine logic These skills, when applied t...
Hire Now
Freelance Git hooks developer in Ashburn, United States
I began as a self taught programmer, where I learned the art of debugging. When I finally made my way into school at the University of Utah, it didn't take much for me to refine the finer art of computer science methodologies. I have been working professionally now for over 7 years. Throughout that time I have contributed to many OSS projects including FubuMVC, Ripple, React-Bootstrap, Karma, and Selenium, I have also championed other OSS projects.
Are You a
Git hooks
Developer?
Get paid while making an impact. Become a Codementor for the next wave of makers.
Apply Now