Not looking for Git Developers? Find other types of developers: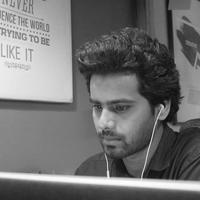 View Profile
Freelance Git developer in Deoria, India
CTO/Deep learning Researcher (NLP) @ Neuron
I have been working with Github for more than 5 years now, and am well acquainted with the caveats of the same. I have been extensively involved in open source for years and of course Github is your best friend there. I have also taken multiple open source workshops on Github as well as was a GSOC intern in 2014.
View Profile
Freelance Git developer in Plymouth, United States
Software Architect and Entrepreneur.
I use

git

hub for several open source project, one of them relatively successful. I use

git

flow in my day-to-day work and I also coach / mentor developer on successful use of

git

as part of my full-time work.
View Profile
Freelance Git developer in Toronto, Canada
Full-stack Freelance Developer
I've been in charge of defining

Git

workflows almost the entire time I've been using it, almost always with several developers, so lots of different branches and merge conflicts to resolve.
View Profile
Freelance Git developer in Grand Forks, United States
Full-Stack Web Developer & Hybrid Mobile Developer (Ionic 1 / 2 / 3 + Angular 1 / 2 / 4) | Previously: Senior Software Engineer @ SmartThings / Samsung
Formerly lead

Git

+ GitHub instructor for Target HQ Taught Git/GitHub fundamentals to 200+ engineers/interns/new hires Independent consultant with local companies for in-person Git/GitHub/JavaScript classes for engineers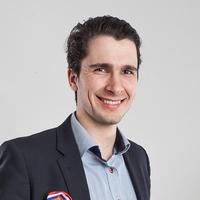 View Profile
Freelance Git developer in Prague, Czechia
1000+ sessions, #1 iOS & Swift Mentor of 2016, senior iOS dev, co-founder @Movez LLC
What's not to love? I use

GIT

everywhere I go. As an individual and in teams.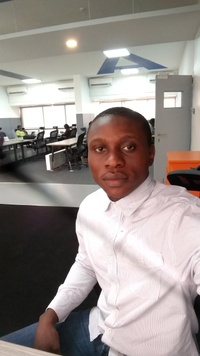 View Profile
Freelance Git developer in Lagos, Nigeria
A problem understood is a problem solved
Git is a version control tool that I use for virtually all of my projects and I think that anyone interested in doing serious web development, need to have a working understanding of how a version control system work and how it can be integrated into their workflow. Some of the challenges I can help mentee's solve will include 1. Setting up

git

on their local system (Configuring SSH and installation). 2.

Git

tasks such as resolving merge conflicts 3. Best practices for writing commit messages, raising pull requests and naming conventions.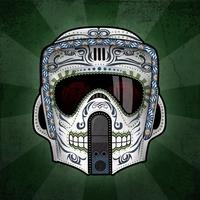 View Profile
Freelance Git developer in Tehuacán, Mexico
Expert Programmer of 15+ Years - Rails to React, Webpack and beyond
Been using

git

forever. I can show you how to use less commands, and use

git

in a much more efficient way, with clean trees all the way to the horizon. Or I can help you get 'unfucked' when something goes horribly wrong. Reflow is a wonderful thing!
View Profile
Freelance Git developer in Marquette, United States
Emergency support specialist, cloud consultant, lifetime coder, Linux ninja, security guru, developer-operations liasion, systems administrator. Often called 'rockstar', 'unicorn', 'hero', 'savior', 'recluse'; seldom called on the phone.
Git is just about as magical and mystical as Linux itself, thank you Linus!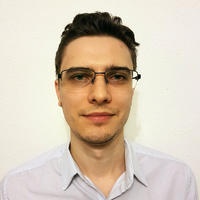 View Profile
Freelance Git developer in Graz, Austria
I write, nurture and love clean, testable architectures. Language doesn't matter. I eat two technology stacks and a Linux meal a day.
I've migrated my current employer's code from SVN to git. I'm the go-to person in the company for git-related problems. Remember the shell expertise I've mentioned? Yes, I've dealt with

git

plumbing commands also. A lot.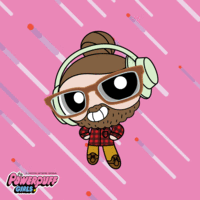 View Profile
Freelance Git developer in Portland, United States
Installed a Perl module? You're using my code.
I make

Git

make sense. I can teach you

Git

so you really understand what's going on, how to use it most effectively, and to get the most out of Git. If you got yourself into a mess with Git, I can help you get out of it. Merge conflicts, rebase issues, I can help.
View Profile
Freelance Git developer in Warsaw, Poland
Full-stack developer with 18 years of experience, helping US startups full-time since 2005. Refactoring & code simplicity master.
Switched to it from subversion about 3 years ago. I'm a proficient user and know quite a bit about how

git

works internally.
View Profile
Freelance Git developer in San Francisco, United States
Are you new to Rails? Need help debugging or cleaning up your code? I can help!
I use

Git

on a daily basis for version controlling my source code and interacting with open-source projects. Keeping a clean

Git

history through rebasing, feature branching, and writing good commit messages is my passion. I think more developers should take the time to learn how to use

Git

to its fullest capacity.
View Profile
Freelance Git developer in Redding, United States
startup advisor, speaker, CEO. More than mildly obsessed in seeing founders succeed. I only use my powers for good.
Let me just say right off that I love Git. I worked in CVS and SVN before and

Git

blew my mind with its capabilities and the workflows it supports. I have a lot of experience helping product teams set up complex workflows in Git, involving various branching strategies, continuous integration, and continuous deployment. Reach out if you'd like some help grokking workflows in Git, getting set up with the right processes, or understanding how to accomplish a particular task. I'd love to help!
View Profile
Freelance Git developer in Mobile, United States
WordPress Core Contributer - Full Stack Expert - PHP|MySQL|JS|jQuery|OOP
I can help you set up an effective

GIT

workflow, whether your are working alone or on a team.
View Profile
Freelance Git developer in Redwood City, United States
Full-Stack Javascript Engineer.
Use

git

on a daily basis. Well versed in the

git

workflow of a startup and best practices.
Are You a
Git
Developer?
Get paid while making an impact. Become a Codementor for the next wave of makers.
Apply Now