Freelance Git commit Developers Available for Hire
Hire Now
Freelance Git commit developer in Marquette, United States
Emergency support specialist, cloud consultant, lifetime coder, Linux ninja, security guru, developer-operations liasion, systems administrator. Often called 'rockstar', 'unicorn', 'hero', 'savior', 'recluse'; seldom called on the phone.
I put out cyber fires over donuts and camp fires. Polyphasic sleeper serving all timezones! Provider of live-help in real-time via video conference for technologies I have mastered and problems no one else can solve. Writer of re-brandable content management systems (every app has content, does it not?), re-usable apps & APIs, member of Mensa & Intertel, slayer of salmon. Human languages for fun, programming languages for breakfast. I left Detroit in the Dot-Com era to live deep in the north woods, I wear camo every day and kill my own food when I have to. I solve my own problems with grace and efficiency. I'll be happy to solve yours! My three most valuable skills: * Problem solving * Anticipation (of variables and user expectations) * Machine logic These skills, when applied t...
Hire Now
Freelance Git commit developer in Pisa, Italy
Embedded systems Developer
Passionate developer and an Innovator.I strive to find simple solutions to complex problems and love to write low level firmware in C/C++ and enjoy image processing in OpenCV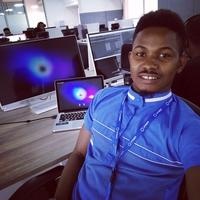 Hire Now
Freelance Git commit developer in Lagos, Nigeria
A Result-driven, Client-focused Software Developer with years of experience
I'm a full-stack JavaScript/NodeJS developer who can think "out of the box". I'm results-driven, client-focused, articulate and analytical. I also teach little kids computer appreciation/basics. Yes, you can call me a teacher. I have a keen interest in all things related to coding (Programming). Aside from programming, I enjoy performing stunts, free-running and parkour. Sure I can teach you :)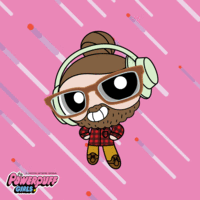 Hire Now
Freelance Git commit developer in Portland, United States
Installed a Perl module? You're using my code.
If you're having Perl, Git, SQL, C or testing problems, I can help. If you have a Perl problem, maybe a bug in a module, or a regex isn't working, or it's slow, maybe CPAN trouble, not only can I help, I might have caused the problem. If Git has you totally perplexed, I can help make Git make sense. And if you have a problem writing tests, what should you test, how should you write tests, how should you structure your tests, I can help. Happy coding!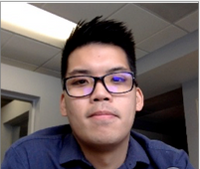 Hire Now
Freelance Git commit developer in Ontario, United States
Front End Developer / Experienced Wordpress developer. I like collaborating with people who loves critical thinking and solving problems in creative ways.
More than 5 years of experience in Designing , Developing and managing websites using PHP, HTML and CSS and now currently specializing in Wordpress. There's always room to grow! My goal is to share my knowledge to people and also to learn something in the process.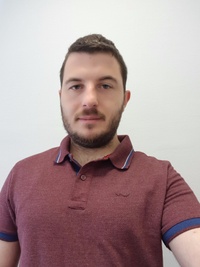 Hire Now
Freelance Git commit developer in Jegunovce, Macedonia, The Former Yugoslav Republic of
Passionate android developer
I've coding since my students days for about 6 years from which my last 3 years are professional. I'm currently finishing my master degree in computer science and i'm always trying to learn new things and share the knowledge. From my professional experience (i was working in small company and now i'm working in enterprise company) i can say one tip from me : "Keep it simple".
Hire Now
Freelance Git commit developer in Utrecht, Netherlands
Front End Engineer @ CampusInc
I'm passionate for Web development, mainly in terms of Front-end development. I'm always ready to learn and improve my skills. I like working with open-minded, fun, diversified, and dynamic teams with fresh ideas that push the boundaries. I have a good knowledge of both JavaScript and PHP and I can also code up an entire site from scratch in plain HTML5, CSS3, jQuery, CakePHP and MySQL. I am currently also focusing on Angular.js and Node.js. I can also build fully responsive, mobile first front-ends, using either plain CSS3 or Twitter Bootstrap, for example. I have programming knowledge with the following (by order of proficiency): - Languages: Javascript | HTML5 | CSS 3 | XML | XML Schema | PHP | Java | SQL - Platforms: NodeJS | IBM BPM 8.0.1 - Frameworks: jQuery | AngularJS | Ja...
Hire Now
Freelance Git commit developer in New Delhi, India
Full stack developer, Open source contributor, Web application security enthusiast
I'm a Product Engineer at Kayako. I've experience of both developing and breaking web applications. I specialize in LAMP (Linux, Apache, MySQL, PHP) stack, web application security (completed Google Summer Of Code with OWASP), version control (git) and DevOps (continuous integration and continuous deployments). I've mentored several college students in past and have a knack for solving problems.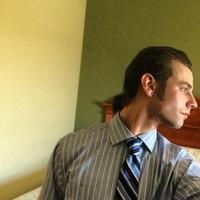 Hire Now
Freelance Git commit developer in Ashburn, United States
Full Stack Web & Mobile Software Programmer, Consultant
I've been programming, developing, & exploring multiple facets of the web since '97. From HTML/CSS/JS to Visual Basic, PHP, and Objective-C, I've been around and back again. I'm currently focused on full stack web & mobile development, ideally building projects from the ground up and seeing them through to market. I'm seeking business opportunities for small start-ups or large companies on a passionate team with room for growth, creating a future one amazing service at a time. Specialties: Ruby (1.8.x - 2.x), Rails (2.3.x - 4.x), iOS, RubyMotion, PhoneGap, Drupal, Wordpress, PHP, Apache, HTML/HTML5, CSS/CSS3, Javascript, jQuery, JSON, AJAX, EmberJS, AngularJS, NodeJS, BackboneJS, CoffeeScript, Bootstrap, SASS, XHTML, XML, HAML, ERB, SCSS, RSS, MySQL, PostgreSQL, MongoDB, SQLite, Amazon ...
Are You a
Git commit
Developer?
Get paid while making an impact. Become a Codementor for the next wave of makers.
Apply Now