Not looking for Gis esri Developers? Find other types of developers:
View Profile
Freelance Gis esri developer in Memphis, United States
GIS Applications Developer at City of Memphis
I have been developing GIS applications since 2008. I developed custom applications using Silverlight API and JavaScript API.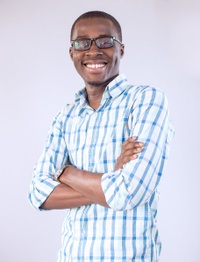 View Profile
Freelance Gis esri developer in Kano, Nigeria
Fullstack developer, Excellent communicator.
Hi! You can call me Ahmed. I am a full stack developer and I have been programming fulltime since 2012. I have extensive experience building projects on both proprietary and open source platforms. I currently lead a development team and what I love most about what I do is mentoring while still actively contributing code to different projects that we work on. My philosophy towards programming and development is that languages, frameworks and technologies that exist are only here to serve as tools to solve our problems. As long as you can conceptualize your solutions, you can implement elegantly. I'm a native English speaker. I particulary enjoy the process of contributing to the learning journey of developers that are just starting out. I make time for freelance projects that are exc...
View Profile
Freelance Gis esri developer in Cambridge, United Kingdom
Oxbridge Educated Scientist and Researcher With a Passion for Doing and Teaching Data Analysis
I am a PhD graduate from Cambridge University where I specialized in Tropical/Computational Ecology. I also hold an MPhil degree in Geography and Environment from Oxford University.I am also a Data Scientist as a result of my training and prowess in both statistics and machine learning. As a part of my research I have to carry out extensive data analysis, including spatial data analysis.or this purpose I prefer to use a combination of freeware tools- R, QGIS and Python.I do most of my spatial data analysis work using R and QGIS. In addition to spatial data analysis, I am also proficient in statistical analysis, machine learning and data mining (using R and Python).I have honed my statistical and data analysis skills through a number of MOOCs including The Analytics Edge (R based statisti...
View Profile
Freelance Gis esri developer in Nederland, United States
Data and Geographical Information Systems Analyst
Over a decade of experience in working for various data sets (esp. spatial). Very strong skills in R, Python, ArcGIS, QGIS, Leaflet, D3, etc. I can make publication-quality maps, or online interactive maps and story maps. Whatever your needs, I known we can find a great solution.
View Profile
Freelance Gis esri developer in Torino, Italy
CTO | Fullstack dev | AngularJS | NodeJS | Microservices | Realtime
Seasoned systems and distributed IT solutions architect, adept at designing and implementing effective and efficient technical solutions. Rock solid IT background and technical knowledge combined with project management skills. Exceptional problem-solver, with broad understanding of web related technologies, databases, GIS and related spatial-enabled applications. Open Source software geek and systems programming enthusiast. Team management experience in both Systems Administration and Software Engineering from startup to top italian companies. Technology enthusiast, DIY, early adopter, knowledge sharer, DRY and KISS fanatic.
Are You a
Gis esri
Developer?
Get paid while making an impact. Become a Codementor for the next wave of makers.
Apply Now