Not looking for Gherkin Developers? Find other types of developers:
View Profile
Freelance Gherkin developer in Ashburn, United States
Full Stack Enterprise Web Application Developer
Same as cucumber, I ported my knowledge of

Gherkin

style testing into a number of other languages outside of ruby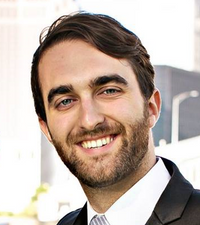 View Profile
Freelance Gherkin developer in Westlake, United States
Software Engineer & Entrepreneur
I'm a software engineer with extensive experience in the .NET ecosystem. I have worked across the entire development stack including ASP .NET MVC, WebAPI, and SQL Server. Whether you are looking for help with your web application or even if you are just getting started with C#, I am the right mentor for you!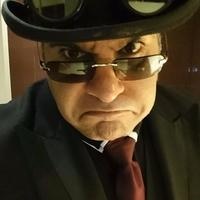 View Profile
Freelance Gherkin developer in Manchester, United Kingdom
Engineer with 20+ years web, desktop,devices. Mixing TDD, BDD & MDD, EA, Stats, Math & Code into a fizz of a biz.
Hi! My name is Ethar, though you'll get away with pronouncing it "Ether". "I love coding!" and despite that intro, I don't like sounding like Donald Trump. Not that you could ever confuse us two really :) I've been a full stack guy for over 20 years and these days, churn out JS, Node, C#, both SQL & NoSql and run on AWS, including developing IoT platforms and Alexa skills. As well as coding help, I also encourage developers and architects to look at problems differently. Committing to effective, clean, value driven solutions is crucial and my experience both in code and business provides a unique slant on why code is written in the first place. I also regularly recruit, so understand the needs of folk trying to break into the industry. Despite over 22 commercial years in the IT indust...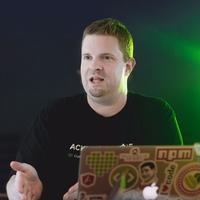 View Profile
Freelance Gherkin developer in Murfreesboro, United States
CTO / Chief Architect at Acklen Avenue
Byron is a 30+ year veteran in software development and his passion for great code and innovative products has never wained. Byron's background in quality software development, project management, and product ownership has given him the knowledge to lead teams and developers to consistent success!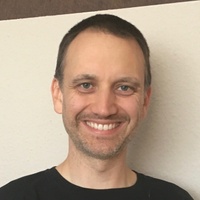 View Profile
Freelance Gherkin developer in Kiel, Germany
Backend developer, entrepreneur and agile coach
I started my professional life working on web based applications and that has always been the main focus of my work. First with PHP later with Ruby. I love creating new things. I'm the co-founder of backhub.co and sprinthub.io Even more than creating I love sharing. I want to share my knowledge and experience. Feel free to contact me about any web related topic including programming, server configuration or server administration. I'd love to help!
View Profile
Freelance Gherkin developer in Oakland, United States
Technical Coach & Developer
I am a highly motivated and passionate Agile technical coach with over 11 years of experience in software development. During this time, I have worked on various projects, in three different countries and within a variety of industries such as insurance, retail, medical, e-commerce and auto racing. Achievements: • Founder and organizer of San Francisco Software Craftsmanship community (community focused on clean coding practices, SOLID design principles, XP, TDD, mentoring, pairing; I also organized the Global Day of Code Retreat 2016 in San Francisco, California) https://www.meetup.com/San-Francisco-Software-Craftsmanship/ • Founder of London Agile Book Club (community based in London, UK, focused on Agile/Scrum/Kanban methodologies; the group still has regular meetups today after I mov...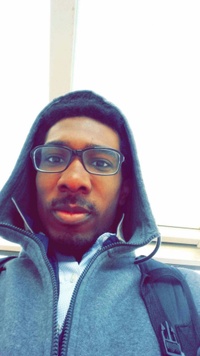 View Profile
Freelance Gherkin developer in Atlanta, United States
Problem Solver with Coding Skills
I've solved many different types of problems only some of which involve code. I can provide an interesting perspective and help achieve your goals by working intelligently and efficiently with you. To achieve the best results, I allow for a free consultation to fully understand your problem. And if I can't solve it immediately, I'll determine a future date by which I can have that problem fixed for you.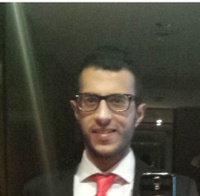 View Profile
Freelance Gherkin developer in Kleinmurbisch, Austria
Software Test Engineer
I am a Software Test Engineer focusing on test automation I have experience in test automation of Web, desktop and mobile devices. I am able of building test automation frameworks using different technologies. I am capable of doing all tasks related to to testing such as: - Creating test scenarios. - Developing and maintaining automated tests using C#, Ranorex and SpecFlow. -Developing automated tests using java, selenium, protractor, Cucumber, Jbehave following the page objects pattern. - Setting up CI builds on Jenkins. - Story testing in scrum environment. - Reporting bugs on Jira.
View Profile
Freelance Gherkin developer in Montreal, Canada
Backend Python Developer practicing the fine art of Test Driven Development currently focusing on Openstack and Flask
Software Developer with a current focus on Python. Currently working with Openstack and Flask. I also have experience with automation, using vagrant and puppet. I love Test-Driven-Development, enjoy working on CI tools. Have extensive experience with Gerrit and enjoy helping people solve problems and learn.
View Profile
Freelance Gherkin developer in Ashburn, United States
Partner at Crafting Bytes / Microsoft C# MVP
I am founding partner at Crafting Bytes a small software development shop dedicated to the craft of software development. We focus on high quality software, efficient process, and overall satisfaction. I have been a Microsoft MVP for C# since 2010 http://mvp.microsoft.com/en-us/mvp/Brad%20Cunningham-4027168 I have over 15 years of industry experience developing a wide range of desktop and web based applications for many different industries. I am regular speaker at the Southern California Rock and Roll code camp events and the San Diego .NET User group I am the co-chairman of the San Diego Tech Immersion Group. http://sdtig.com I am an associate professor of C# at UCSD I teach all things .NET related for DevelopMentor
Are You a
Gherkin
Developer?
Get paid while making an impact. Become a Codementor for the next wave of makers.
Apply Now