Gábor László Hajba
IT Consultant, Well Grounded Software Developer
For every 15 minutes
Workaholic, (hard)core and well-grounded Java developer, functional minded, freak of portable apps and "a champion Javavore who loves pushing code". Besides this I like to learn new languages (currently I take looks at Elixir) and love to develop in Python (however nowadays only in my pet-projects). And if I start learning a new programming language I create a simple pet-project where I can test and broaden my knowledge in the field to effectively learn the language by doing. Beside English I speak (and read and write) German and Hungarian (last is my native language).
Github repositories
python
Repository for Python applications
JaPy
Repository for Java and Python integration
Java String Concatenation Explained
This Java tutorial will help you understand in detail why String Concatenation is a Java best practice.
Average Rating
5.0
(4 ratings)
Gábor took his time to understand my requirement and finished the work way before my deadline. Really great to work with!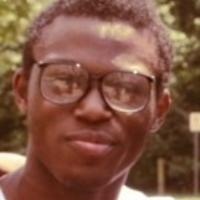 Gabor was nothing short of extremely helpful: Before even starting the session, he explained how he would approach my issue. He then followed up on subsequent days to try to learn more and offered up troubleshooting advice after tackling the specific problem during his own free time. Not once was he ever pushy or disingenuous. Great guy, great mentor.