Freelance Gerrit Developers Available for Hire
Hire Now
Freelance Gerrit developer in Willesden, United Kingdom
Twitter Engineer working on iOS with passion and love
iOS Software Engineer. I love to discover iOS in depth and do the right thing, no the fastest one.
Hire Now
Freelance Gerrit developer in Brookline, United States
Software Engineer, Software architecture engineer, Full stack developer
I am a software engineer with experience working for an enterprise digital media company. I practice agile software development and have worked on a diverse set of projects. For example, I've worked anywhere from: automating the configuring / setup clusters of servers, writing backend server code, creating tools for monitoring, and finally building neural networks to solve big data problems.
Hire Now
Freelance Gerrit developer in Hicksville, United States
Development and Operations Director
Global DevOps Community | http://devopschat.co Contact Details | http://jared.nyc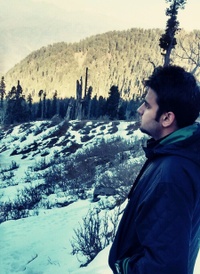 Hire Now
Freelance Gerrit developer in Noida, India
Pythonist | Web Developer | Love to scrape the web
I am a full stack software developer experienced in the field of Web development, API development, GUI application development, Web scraping and machine learning. I spend most of my time learning new tools and frameworks and building simple yet interesting projects. I also love to attend conferences and participate in hackathons.
Hire Now
Freelance Gerrit developer in Berlin, Germany
Experienced Java developer and DevOps specialist
I'm a Java developer with over 10 years experience. Familiar with other languages such as Python, Ruby, and Clojure. I can support also with DevOps topics, automation, build and deployment, cloud and containers.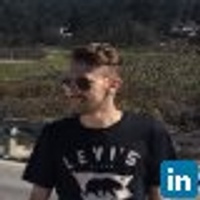 Hire Now
Freelance Gerrit developer in Bucharest, Romania
Software Engineer/QA Automation Engineer
I'm a software engineer with experience in both QA and software development. Although I don't have as much experience as others it doesn't mean I can't do it, it means that I will also spend some time improving my Google search skills while doing the job.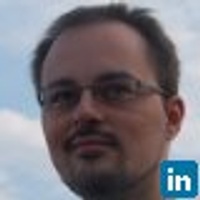 Hire Now
Freelance Gerrit developer in Budapest, Hungary
Full stack Javascript developer
I am experienced developer for web applications. I have worked on several project with several different teams so I can easily adapt for the requirements. Being a lone fighter but a team member as well, I always try to solve the toughest problems, but I gladly help my team to achieve the common goals.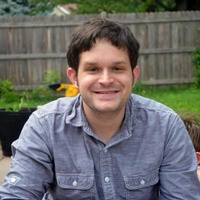 Hire Now
Freelance Gerrit developer in Shawnee, United States
Experience Software Architect with a passion for teaching
I've been a software architect for years, working hands on to implement a wide range of applications both on the development side and the devops side. One of my favorite aspects of my job has been mentoring people less experienced with the technologies I love. I've recently started doing independent consulting work, and I'm looking for more opportunities to teach people who are eager to learn.
Hire Now
Freelance Gerrit developer in Montreal, Canada
Backend Python Developer practicing the fine art of Test Driven Development currently focusing on Openstack and Flask
Software Developer with a current focus on Python. Currently working with Openstack and Flask. I also have experience with automation, using vagrant and puppet. I love Test-Driven-Development, enjoy working on CI tools. Have extensive experience with

Gerrit

and enjoy helping people solve problems and learn.
Are You a
Gerrit
Developer?
Get paid while making an impact. Become a Codementor for the next wave of makers.
Apply Now