Freelance Geospatial Developers Available for Hire
Hire Now
Freelance Geospatial developer in Bellevue, United States
Senior Backend Engineer
I have been working in

geospatial

domain for 4 years now. I gained significant insights on how maps are built, delivered and maintained.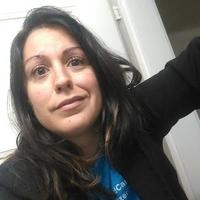 Hire Now
Freelance Geospatial developer in Frankfurt am Main, Germany
Python expert for Data Applications & Web Dev
I'm a Python and Java/Scala developer, with main focus on Big Data solutions and some full stack web dev experience. I will happily look at your code or system and point out bugs or suggest a better way to do something. Have experience with most popular Python libraries including pandas, matplotlib and numpy. If you want a great code review/refactoring of your Python code, from which you are going to learn and improve as a developer, I am the person to go to. If you have a data transformation that is taking ages, ask me for my help. I have been able to achieve speedups of up to 500x for people here, by using libraries such as pandas in an optimized way and being aware of memory usage patterns. I also am particularly well versed in

geospatial

data management and the open source proje...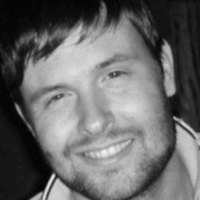 Hire Now
Freelance Geospatial developer in Solna, Sweden
CTO at Triposo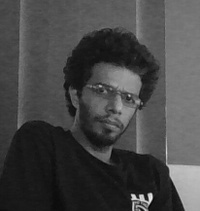 Hire Now
Freelance Geospatial developer in Colombo, Sri Lanka
Polyglot, Software architect, RDBMS expert.
Done a heck of a lot of programming and software design since I wrote my first on a Sinclair ZX spectrum in 1987. Not enough of it has been made open source.
Hire Now
Hi, I'm a GIS Data Integrator. I used FME Software family (FME Desktop and Server). Define and implement data warehouse architecture Designs, implements, and manages the ETL process (FME), including data quality and testing Help identify inefficient queries and suggest alternatives
Hire Now
Freelance Geospatial developer in Tavira, Portugal
Web dev fanatic with more that 10 years of experience
Hi! My name is Marco and I'm here to help you with your web development work. I speak English and Portuguese. Feel free to contact me. Cheers ;)
Hire Now
Freelance Geospatial developer in Denver, United States
Co-Founder at ROXIMITY
Dusty Candland is ROXIMITY's co-founder and CTO. He is responsible for daily operations, team leadership and technical planning and development. Dusty has a degree in graphic design and has been developing software since the 90s. He has a broad range of technical knowledge from quickly scaling growing startups to implementing changes in large established enterprise systems. Previously, he has been involved in two successful start-ups, eonBusiness and GoToast (which was acquired by aQuantive). At GoToast he was responsible for developing and scaling the primary backend systems, which managed millions of PPC keywords daily. At aQuantive, he was part of the Research and Development team responsible for developing new technology quickly and with limited resources. Blog: http://candland....
Hire Now
Freelance Geospatial developer in Torino, Italy
CTO | Fullstack dev | AngularJS | NodeJS | Microservices | Realtime
Seasoned systems and distributed IT solutions architect, adept at designing and implementing effective and efficient technical solutions. Rock solid IT background and technical knowledge combined with project management skills. Exceptional problem-solver, with broad understanding of web related technologies, databases, GIS and related spatial-enabled applications. Open Source software geek and systems programming enthusiast. Team management experience in both Systems Administration and Software Engineering from startup to top italian companies. Technology enthusiast, DIY, early adopter, knowledge sharer, DRY and KISS fanatic.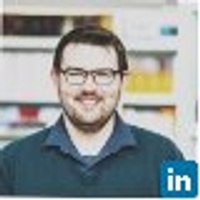 Hire Now
Freelance Geospatial developer in Omaha, United States
Full Stack Data Engineer
I am an experienced full stack data engineer who is comfortable building data collection forms and front end applications, reporting applications to data pipelines and relational data stores. My philosophy to solving problems is based on an understanding of the inherent complexity and "messiness" of real-world data. I specialize in building robust data pipelines to ingest multiple sources of data from real-world data collection systems or 3rd party data producers into either relational or non-relational tools.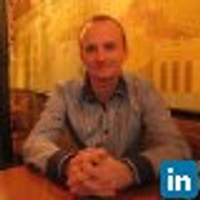 Hire Now
Freelance Geospatial developer in Brzeg, Poland
Full stack web developer
I am an experienced full-stack software developer with over a decade in the field, primarily in back-end development for web applications, though I am feeling in javascript world rather good also. My specialties: software design, refactoring legacy code, adding automated tests. Currently I am using next technologies/frameworks in my everyday work: Symfony, PHP, Vue, JavaScript, MySQL, ElasticSearch, Redis, Sematic UI.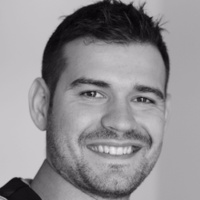 Hire Now
Freelance Geospatial developer in Toulouse, France
Full-stack Web Developer
I'm a self-taught, full stack web dev with 7+ years of experience, holding a master's degree in physics education, previously co-founded small development agency. The technical stack I'm most comfortable with is Python, Django, Lua, PostgreSQL, Javascript. I also have experience with Django Rest Framework, GeoDjango, Ansible, Docker, PHP, Symfony, Drupal, C#, Clojure.
Hire Now
Freelance Geospatial developer in Poughkeepsie, United States
Lead Mobile Developer at IBM. I was an early employee at Xtify (Omni-channel marketing startup) which was acquired by IBM in 2013, built the company Android and iOS SDK along with working on every part of the stack including architecting backend solutions and creating front end components. In IBM I lead multiple new projects including new SDKs for IBM Marketing Cloud, DLA backend project (Device Location Awareness), CXA Android Studio Plugin and IBM Performance Insights Mobile App. I also worked on multiple apps in the Goole Play store and the Apple Store including 'Motion' for Android and 'hi' for iOS.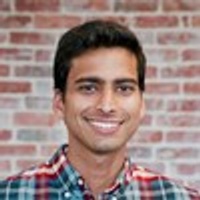 Hire Now
Freelance Geospatial developer in Mountain View, United States
Full Stack Javascript Developer
I care about creating high-quality products which people enjoy using, and have a meaningful impact on their lives. I'm a Javascript developer & UI/UX designer. I have a background in computer science, and I specialize in creating user-friendly and robust applications using proven industry-standard technologies.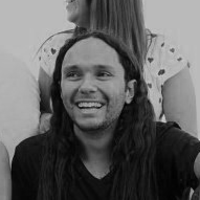 Hire Now
Freelance Geospatial developer in Belo Horizonte, Brazil
Software Architect with 10+ years experience ranging from Computer Vision/GIS/Remote Sensing to full-stack Web and Mobile development.
I'm a Software Architect who has worked professionally in a variety of areas, from large-scale web development, systems development, computer vision, GIS, Remote Sensing.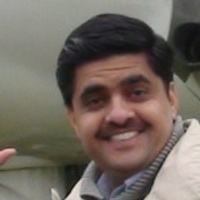 Hire Now
Freelance Geospatial developer in Indore, India
15+ experience consisting of software product and mobile app development
15+ years of technical experience consists of software product development, mobile application development, software architecture, design, test management & planning, programming, team management, active participation in org policies, implementing org processes, technical support to sales, resource management and planning, presentations, project inception to completion, and software product vision Specialties: Mobile Applications, C#, Java, AngularJS, Ionic, Cordova, Javascript, Android Apps, UI/UX, Process Definition, CMMI Processes, .NET, SOA, SharePoint, Sitecore, WCF, Silverlight, MS Projects Server, GIS, Visual Studio, SQL Server, XAML
Are You a
Geospatial
Developer?
Get paid while making an impact. Become a Codementor for the next wave of makers.
Apply Now