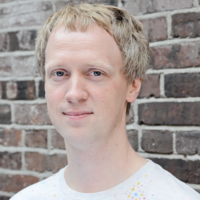 George Kronberg
Experienced .NET developer with 10+ years in the industry. High-load distributed systems, clean code, continuous delivery.
$25.00
For every 15 minutes
Senior .NET Developer / Engineering Manager based in Vancouver, BC.
Pacific Time (US & Canada) (-08:00)
English
Average Rating
5.0
(9 ratings)
Got some great feedback. Due to code and time restraints I was unable to fix my issue, but I feel my issue is one that most developers would have struggled with. George definitely kept things professional.
George was very helpful and even did some research for me while we were offline. He humbly offered advice when appropriate, he was upfront about his experience, and he was ever-conscious about our time.
To much to do but great work!
George gave me some food for thought & was very helpful. Will be in contact again!