Freelance Gensim Developers Available for Hire
Hire Now
Freelance Gensim developer in San Francisco, United States
Friendly, patient coach for Ruby, Python, JavaScript, Go, Data Science, Big Data, AI, Blockchain, Chatbots, React / Angular / Native. Technical co-founder of VC backed big data startup.
Hey all - I've been developing web applications for 12 years and love teaching, whether it is your first time, you're looking to pick up a new skill, or keep up on the latest technologies. I'm happy to advise also on the best courses to take, how to establish your career, what technologies to learn next, and how to get your first application or company started.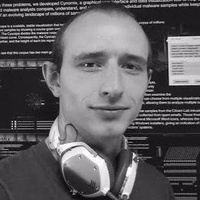 Hire Now
Freelance Gensim developer in Tampa, United States
Cybersecurity Researcher
With development experience working with five different startups over the past three years, Alex is experienced in both prototyping ideas from scratch as well as driving progress in existing platforms. As a self-driven freelance developer, a large part of his time was also devoted to non-coding tasks including communicating with clients, providing ideas and guidance, and rapidly becoming familiar with a new project or problem-space. He is currently doing research applying data science to cybersecurity problems such as malware analysis.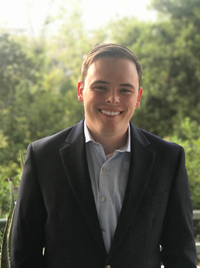 Hire Now
Freelance Gensim developer in Los Angeles, United States
Let me help solve your toughest problems.
I pride myself on my ability to write solid, well documented and fully tested software. With the projects that I have worked on, my software has not only needed to hold up to use by its users, it has also needed to be able to withstand scrutiny in court. As a result, I take writing quality code very seriously. Over the last few years I have worked on creating a platform to revolutionize the way that investigators (of all kinds) explore unstructured data, primarily text documents. I did this by taking advantage of the latest technologies and techniques in information retrieval and natural language processing. I also created a simple yet powerful language that allows investigators to ask deeper questions of the data. The end result of all of that effort is a system that allowed a forensic ...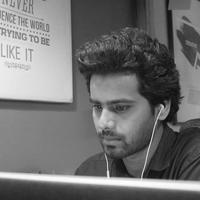 Hire Now
Freelance Gensim developer in Darjeeling, India
CTO/Deep learning Researcher (NLP) @ Neuron
I am the CTO/Deep Learning Researcher(NLP) at Neuron and supervise the research and development work of Neuron's core NLP platform. Area of work: - Deep Learning in NLP - Recurrent/Recursive Neural Nets, Convolutional Neural Nets, Attention Networks - Sequence Labelling, Sentence Classification, Auto encoders, Encoder-Decoder Models, Sentence Embeddings, Predictive Statistical Modelling - Machine Learning - Regression, Ensemble Learning, Neural Nets, Recommendation Systems Interested in working with: - Memory Networks - Deep Reinforcement Learning - Deep Generative Models - Optimization methods for DNNs - Deep Learning for Computer Vision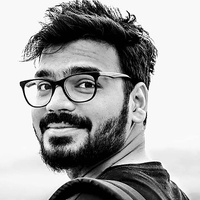 Hire Now
Freelance Gensim developer in Ashburn, United States
Machine Learning Engineer, A Problem Solver
I make the dumbest thing smart. I am passionate about the application possibility with Machine Learning. I am keen on learning new algorithms. I believe sharing knowledge will increase my understanding of the subject in hand.
Hire Now
Freelance Gensim developer in Ashburn, United States
Google Summer of Code mentor, Machine learning consultant
Python Data Scientist. Maintainer of

gensim

package. Recent Google Summer of Code mentor. NLP workshop instructor.
Hire Now
Freelance Gensim developer in Seattle, United States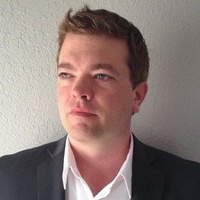 Hire Now
Freelance Gensim developer in Livermore, United States
Startup CTO
Creative and hands-on technology executive with 20 years of Silicon Valley experience and a career track record of $1.1B in successful acquisitions and IPOs. Led 2 startups in the last 5 years to successful acquisitions totaling $110M. Passionate about user experience and building amazing products that customers rave about. Believes that great leadership is by example, and builds organizations that encourage risk-taking to foster innovation. Wide-ranging technology expertise from software development and engineering, to automation, virtualization, cloud computing, machine learning, and web-scale infrastructure and operations. Strong preference for people, processes, and technologies that enable rapid experimentation, iteration, and progress. Writer for Forbes, Network World, Informatio...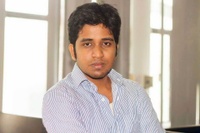 Hire Now
Freelance Gensim developer in Colombo, Sri Lanka
Full Stack Developer
Make complex things simple. I am here to help you and in turn hopefully learn something from you.
Hire Now
Freelance Gensim developer in Ashburn, United States
Consultant: Data/Text Analytics, Machine/Deep Learning
16+ years in CAD/Engineering software development, in various capacities, including R & D group and site manager. Recently finished a PhD in Geometric Modeling. Currently working as a Data Analytics consultant, in areas such as Natural Language Processing, Text Mining, Machine Learning and Deep Learning.
Are You a
Gensim
Developer?
Get paid while making an impact. Become a Codementor for the next wave of makers.
Apply Now