Not looking for Generics Developers? Find other types of developers: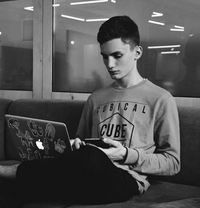 View Profile
Freelance Generics developer in Kiev, Ukraine
Mobile Dude
Bonjour! I am Bohdan, mobile apps developer. Need help or advice? Urgent homework or deadline got too close? I am the guy you was looking for.
View Profile
Freelance Generics developer in Ahmedabad, India
.NET, C# & Xamarin stack code monkey, hoping since 7+ years
Throw me some C# or .NET or Xamarin, I live on that. Your problem will be casted to acceptable solution !!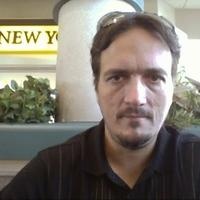 View Profile
Freelance Generics developer in Oshawa, Canada
Started programming at age 12 in 1988 on a Commodore VIC-20. Worked in multiple industries developing various types of software. Decades of experience.
View Profile
Freelance Generics developer in Centreville, United States
President/Founder at Code Corps
GitHub Repository: http://github.com/jacobheater I am an engaging individual with a strong passion for software architecture. I have excellent interpersonal skills, and communicate well in both oral and written forms. I am a natural leader and have experience in leading a team of developers, client presentations, meetings, and exhibit good leadership characteristics. I have software architecture experience in small and enterprise level applications, and am highly experienced in the SDLC process. I enjoy working in a team setting, in fast-paced environments and leading a team to success. I believe that writing high-quality code is a must, not a nice-to-have, and I enjoy mentoring developers and learning from other people. I am highly skilled in multiple programming languages and platfor...
View Profile
Freelance Generics developer in Prague, Czechia
iOS developer (5 years, involved in 35+ projects) and teacher (private and university courses, talks)
Available in all timezones. Excelent English. From single person projects to Czech e-commerce app of 2017, from an Australian startup to large international clients in retail, telecommunications and banking, from teaching talented kids to giving talks on functional programming, I've seen a lot of iOS thoughout the years. My job has always been not just to make great apps, but also to improve the quality of development on all of our projects. I think we need to talk. Allow me to clean up your code, spruce up your app architecture and teach you all you need to know about Swift and iOS in the process. I can propose multiple solutions to any problem, and choose the one right for you. Also, feel free to use the sentence "Just shut up and fix my code." at any time during our session.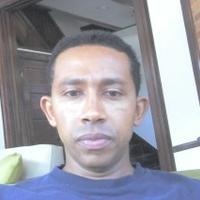 View Profile
Freelance Generics developer in Silver Spring, United States
Senior .Net Developer
• More than 13 years of overall software development experience having expertise in all stages of the whole software development life cycle. • Microsoft Certified Solution Developer in .Net • Proficient in Object Oriented Analysis and Design(OOAD), Object Oriented Programming (OOP), ,design patterns, software development best practices, Agile development Methodology, and TDD • Excellent interpersonal, communication and organizational skills, productive relationships by working effectively with team members at all levels; easily adapt to new environments and with great potential to learn. • Have a great passion about technology and always try to keep up by reading tech blogs, checking out developer podcasts and webcasts, and attending developer training classes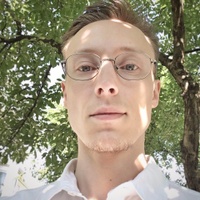 View Profile
Freelance Generics developer in Naperville, United States
Puts the thinking cap on.
It takes a balance many skills to build a technology for a startup. I have created many small and several large products, including REST API's, web apps and mobile apps. I have come to realize that thinking of tests first yields simpler and more resilient architectures that can withstand significant changes. A changeable code is a must in the fast-paced startup world, and that is why I am also an advocate for statically typed languages.
View Profile
Freelance Generics developer in Denver, United States
Android Developer
I love programming. I have been developing as a passion for more than a decade, especially games and tools for friends and family. It's the one hobby I have that I can do all day every day and never grow tired. I am where I am today because I was lucky enough to have good mentors and opportunities growing up, and now I'm doing what I love for a living! I greatly enjoy mentoring others and think it's one of the highest callings in life (teachers are grossly underpaid). I'm excited to give back to the community that helped me grow into what I am.
View Profile
Freelance Generics developer in Noida, India
Full stack Microsoft developer
• 7+ years of experience, in Architecture, Designing Developing Enterprise wide applications • Solid technical background developing intranet, internet, N tier and Client Server applications of .NET Object Oriented Programming using ASP.NET, MVC 4/5, SQL Server 2008/2012, MVC, WPF, Azure Cloud, PowerShell and Web API2. • Worked on various architectures like MVC, MVVM SOA, Multi-Tier architectures. • Experience with HTML5, CSS3, JavaScript, JQuery, AJAX, JSON and emerging web technologies. • Worked on all azure offerings SaaS, PaaS, IaaS like Azure Service Bus, Cloud Services, Azure Runbook, Application Insights, Storage, Azure VMs (IaaS), Online TFS, SQL Azure, Event Hub, Azure Service Fabric, AAD, Key Vault etc. • Excellent troubleshooting experience of Microsoft tools and .Net applicatio...
View Profile
Freelance Generics developer in Skopje, Macedonia
Experienced full-stack developer. Passionate about technology and quality software engineering.
Software engineer with excellent computer science/engineering background and more than 4 years of professional experience working as full-stack web developer with slight bias towards the front-end. Started coding since I was 15 and gradually gaining experience as going through the computer science specialized courses in high school and university. Recently I find myself working on web applications built on top of the Spring/Node.js stack with Angular and of course other cool technologies, frameworks and libraries. In my free time I enjoy reading, learning and practicing new stuff, working on interesting side projects and doing some sport :). Technology stack: JavaScript, Typescript, Angular (1.x, 2+), Bootstap, Material design, D3.js, Node.js and it's ecosystem, Java, Spring framework a...
View Profile
Freelance Generics developer in Kitakyushu, Japan
Full Stack Developer
I started learning to program when I was 10 years old, and have had a passion for it ever since. As an adult, I've worked for a variety of companies developing robust and secure business applications and system-to-system interfaces for government agencies and financial services companies. Through that experience, I have gained extensive application development experience as well as specialized knowledge in network/socket programming, graphics and UI programming, web services prorgramming, secure application design, and data analysis.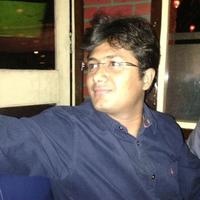 View Profile
Freelance Generics developer in Hyderabad, India
IT Consultant at Deloitte U.S. India offices
Information Technology Consultant with 5.5 years of qualitative experience in Web Application Development and User Interface Design with a globally respected organization. Proficient in interacting with on-site team and clients for system study, requirements gathering and analysis.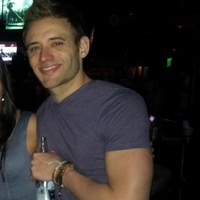 View Profile
Freelance Generics developer in Menlo Park, United States
Software Engineer @ Facebook (iOS) / Theoretical Physicist / Former College Instructor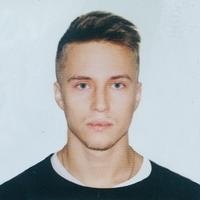 View Profile
Freelance Generics developer in Barcelona, Spain
Software Engineer
Inspiring by implementing of quality and interesting projects, work for personal professional grow in different areas for generation unique idea and its realization.
Are You a
Generics
Developer?
Get paid while making an impact. Become a Codementor for the next wave of makers.
Apply Now