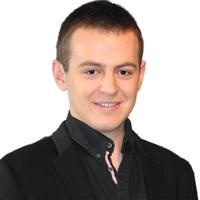 Guilaume Besson
Product-focused Startuper & MEAN stack Expert (MongoDB, Express, AngularJS, NodeJS)
$40.00
For every 15 minutes
I'm a passionate developer with more than 4y of experience in two expertises: NodeJS and AngularJS. Always looking for a better way to code things, I closely monitor technological developments on HN and other sources to find the right tool for the right project. I've also started two startups and I try to see the big picture in every project, not only looking at the code but also focusing on the product to make the best decisions. I do not bill anything if I couldn't fix your problem so no risk for you!
I've started two startups being the CTO and using NodeJS for the back-end. I now work for startups who looks for fully tested, maintainable and performant code. I have experience with highly scalable platforms handling millions of requests every day, deployed on Amazon Web Services or other cloud providers.
I've started developing with AngularJS soon after it was first announced. Since then, I've used it in my two startups to provide users with an ergonomic and app-like web interface. By using the best-practices and by closely monitoring technological developments around AngularJS, I produce highly optimized and maintainable code.
Average Rating
5.0
(4 ratings)
Very knowledge on Node.js, sqlite and Web App in General. He always gives good explanations about the code at hand.