Not looking for Gcd Developers? Find other types of developers:
View Profile
Freelance Gcd developer in Montreal, Canada
Senior iOS Developer
A seasoned iOS Developer with more than 4 years of native iOS application development experience with Xcode on Mac OS X platform. Passionate in and experienced with clients from different industries to help them grow their business or solve their problems using up-to-date technology. A competitive team player who is reliable and cooperative, willing and ability to learn quickly in a dynamic and changing environment.
View Profile
Freelance Gcd developer in Edgware, United Kingdom
Senior backed engineer with 10+ years experience
I am a web, backend and mobile developer who has worked at Opera Software, Thomson Reuters and a couple of startups. I am currently the founding engineer at Redsift, a big data startup. I was most recently currently the founder of a SaaS startup called ContentSift. I have contributed to the Shazam, MPme Radio and JustGiving iOS apps.
View Profile
Freelance Gcd developer in Chicago, United States
I bring an architect's sensibility to the art and craft of building mobile apps. To me, that means bringing design and technology together as equal partners to solve a well understood problem, always keeping the focus on the user.
I've been building iOS apps since the announcement of the original iPad in 2010. Since then, I've worked with a wide range of clients, from ambitious startups to well known brands like Subaru, Turner, GlaxoSmithKline, and Allstate. I have experience across the iOS frameworks, from handling complex networking logic with NSURLSession and NSOperationQueue to building highly customized 2d and 3d interfaces with Core Animation and Scene Kit. Before becoming a developer, I practiced architecture, and that background taught me that the best work is the result of design and engineering working closely together toward a shared goal.
View Profile
Freelance Gcd developer in Odesa, Ukraine
I can actually do this!
I've been an experienced programming contestant and for that reason my style of solving problems became like fast and correct - that's everything we need. Writing code has been my hobby since I was 13 and it's the perfect age for studying IT. Those circumstances gave me an ability not only to repeat after another programmers, but also to develop my own tricks, ways of solving problems.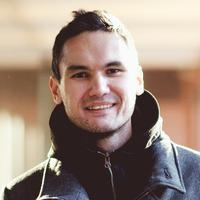 View Profile
Freelance Gcd developer in Moscow, Russia
iOS Software Engineer, 99% crash-free apps. Ex-RocketBank.
Lead iOS software engineer and traveller. 4+ years iOS development experience. I do like Swift. And respect Objective-C. Make iPhone and iPad apps. Graduated the Moscow State University, studied computer science and programming for microchips.
View Profile
Freelance Gcd developer in Austin, United States
iOS developer, Swift compiler hacker, flamewar-starter
I work on the Swift compiler for fun. If you use Swift, you're running my code! I run an iOS development company. My clients include Fortune 500s, governments, and startups. I'm a hacker at heart and I like solving difficult technical challenges. I know my way around graph theory, compiler/interpreter internals, algorithm design, computer vision, project management, test design, and much more. Chances are, if you have a problem that can be solved by writing software, I can help.
View Profile
Freelance Gcd developer in Irkutsk, Russia
iOS developer
I'm senior iOS developer at infoshell.net for last 2 years. About 6 years overall experience of iOS developing. I live near world deepest lake Baikal.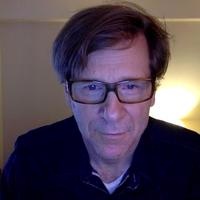 View Profile
Freelance Gcd developer in Dallas, United States
Director of Mobile Technology at Univision Communications Inc.
Just left after three great years as Manager of Emerging Technologies at Conde Nast, currently working on creating my second startup.
Are You a
Gcd
Developer?
Get paid while making an impact. Become a Codementor for the next wave of makers.
Apply Now