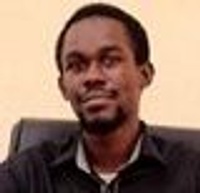 Oyeniyi Abiola
Dedicated web developer that strives the get the job done.
$5.00
For every 15 minutes
I enjoy working with web technologies especially with python and JavaScript. I always strive to look at the big picture in whatever I am involved in. I believe learning is a never ending process and one must always be open to learning new things. I am loyal and dedicated to any task assigned to me and am willing to go all the way to help a fellow dedicated individual achieve expertise in tasks knowledgeable to me.
I have been working with the django web framework for over 5 years now. I possess above average knowledge of the framework My expertise revolves around handling different forms of authentication in django, implementing restful apis, Implementing complex queries in an efficient manner, Structuring django projects, background processing, familiarity with most popular django third-party libs. My most recent work on django is Tuteria www.tuteria.com.
React
- 2 years experience
I am also experienced in building frontend applications in ReactJS. I can effectively convert an existing HTML markup to JSX components. I am also familiar with handling states in react, either locally using the default local state or globally making use of the third party library Redux. I am conversant with routing in react especially using the React-Router v4 library. My most recent work on react is hosted at http://tested-chance.surge.sh/
Github repositories
react-django-admin
Django admin client built with Reactjs
React for Back-End Developers (Part 1)
Learn how back-end web developers can leverage the power of ReactJS.
Getting Started in React the Easy Way
A simple way to get started building a simple and searchable product catalog using ReactJS.
What To Know In JavaScript To Get Started In React
Six things to know about JavaScript before getting started with building user interfaces using ReactJS.
VIEW MORE POSTS