Gavril Tonev
$25.00
For every 15 minutes
I am an iOS & Android developer, with a B.A. in Computer Science and over 4 years of experience in building native mobile applications. I have multiple apps released on the respective App Stores and my tech stack involves working with Swift for iOS and Java for Android. I'm ready to help out with the following: • iOS, watchOS, tvOS, macOS Development • Mobile App Consulting & Tutoring • Swift Migrations My extensive experience in developing native apps allows me to quickly produce optimized and testable code. Furthermore, besides my programming background, I'm also experienced in managing projects, directing teams and providing software consulting for both startups and mature companies.
I am an iOS developer, with over 4 years of experience in building native mobile applications. I have multiple apps released on the App Store and my tech stack involves working with Swift and Objective-C for iOS, managing persistence with CoreData, consuming RESTful APIs and working with Auto Layout to build responsive UI to create captivating apps.
Swift
- 3 years experience
I have been using Swift as early as it came out in 2014. What got me engaged with the language are its expressiveness yet simplicity - nowadays I use Swift 3 to build applications from the ground up, however I have also migrated multiple projects to the latest syntax.
Xcode
- 4 years experience
Xcode is a wonderful tool that I have used thoroughly for developing my iOS, watchOS, tvOS & macOS apps. It is quite versatile and allows me to quickly implement stunning and responsive designs with Auto Layout, perform tests on my apps and profile them with Instruments.
I have developed various Android projects natively with Java, including simple games, E-commerce solutions and Image / Video Sharing apps. I am used to implementing responsive designs, incorporating Social Network logins, creating Push Notifications and handling real-time data with Firebase.
Git has already become somewhat of a standard for the developer community and I have been using it (alongside with GitLab) as my preferred version control tool for most of my projects. I find it sufficiently complex to handle my needs, yet simple enough to easily allow me to manipulate my large codebase projects.
I have previously worked with Vuforia and Unity to create engaging AR games. The first game involved the creation of "fighting robots" on an Android tablet and battling them over the network on any flat surface. It required extensive use of Vuforia's API and a lot of 3D modeling & animation (which I'm sure will be needed for your project). The game was selected as a Microsoft Imagine Cup Winner for 2015 for Games category in Bulgaria. The second game I have released was a Minecraft style builder, that allow for "block" manipulation via AR and a table-top. Other games with Unity included various 2.5 and 3D shooters, heavy network operations, multiplayer modes and custom map builders.
Average Rating
5.0
(3 ratings)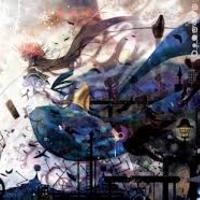 He is very helpful and easy to understanding when he is explaining the lesson
DragoSaber411
Mar 21, 2017
Gavril Is well knowledged in ISO App Development Xcode he managed to help me to fix a problem that I had he is Awesome Mentor definately use again and recommend 5 Stars