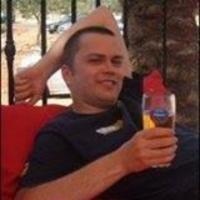 Gavin Coates
Software Engineer, world traveller and whisky drinker. Not in that order.
$14.00
For every 15 minutes
Software Engineer with 11 years professional experience. I currently specialise in Web Application Development, using ASP.NET MVC, Entity Framework, Visual Studio, MS SQL, jQuery, HTML and CSS. I have previously used PHP and MySQL. I have a lot of experience with web design and development, and database design and maintenance. I have also previously done a number of industrial automation projects, primarily for the oil & gas industry using technologies such as OPC, MODBUS, Beckhoff PLCs and ICONICS SCADA.
Github repositories
dbAccess
Class library providing simple SQL query aibility for Access databases
MultiPing
Networking tool to ping all addresses in a given range, providing a graphical view of free & occupied IP addresses