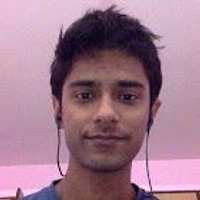 Garvit Bansal
Developer | Data analytics
$15.00
For every 15 minutes
Github repositories
Shapefile_to_Network
Convert Shapefile to the Network and find number of shortest paths
Medical-Inventory-Management-System
Average Rating
5.0
(10 ratings)
The work was done in a timely manner.
Garvit has been nothing short of amazing. He's very fast and knowledgeable and have hired him twice already and will continue to hire him in the future. Highly recommend!
Helped me loads. Thank you
Garvit was awesome! He knew exactly what I needed and he completed it quickly!
Garvit was extremely helpful and knowledgeable about MySQL and was able to help quickly and effectively