Freelance Game physics Developers Available for Hire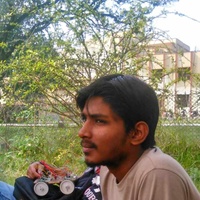 Hire Now
Freelance Game physics developer in Ashburn, United States
Core Developer of Open Source Project: P2PSP and participated in Google Summer of Code.
I Worked at Google Summer of Code 2015 with P2PSP as my mentoring organisation. i am also a participant of Microsoft Hackathon Code.fun.do 2016 I have mentored students from different branches in my institute. I helped organizing programming workshops and mentored students to learn python ,java, Android Development,Unity game engine APi, how to build scalable softwares using different frameworks.how to administer backend servers, how to contribute to open source with git and github and most importantly how to write efficient, readable and extensible code.
Hire Now
Freelance Game physics developer in Ashburn, United States
WordPress Core Contributer - Full Stack Expert - PHP|MySQL|JS|jQuery|OOP
Currently David is available only for live sessions (not offline work) - pre-scheduled after 5PM Central Time and weekends. Please select "Message David" - "Schedule Session" to schedule a session. David has been a software engineer since 1986. He is a full stack web developer with a wide range of experience. He is *very* good at figuring out solutions that stump engineers with less experience. David has been a Web Engineer at 10 Up, where he had the honor of working with a world class WordPress development team. With the release of WordPress 4.5 he is proud to add "WordPress core Contributor" to his list of accomplishments. David has been the chief software architect and CTO of 3B Alliance, an SaaS provider focusing on eCommerce and business to business solutions. In this ro...
Hire Now
Freelance Game physics developer in Santa Tecla, El Salvador
Dynamical Systems Engineer
Ex-LucasArts engineer for Star Wars The Force Unleashed. I design and develop interactive dynamical systems, and all the infrastructure to support them. Games, simulations, physics engines, and their distributed realtime backends. I focus on algorithmically generated content, animations and rules; and graphics rendering. I also enjoy doing simple indie games from time to time.
Hire Now
Freelance Game physics developer in Vancouver, Canada
Full Stack Java & PHP developer that made successful B2B & Game Products
I've found multiple profitable startups such as Roomsy.com, Modd.io and Krew.io I have attained practical knowledge that's not found from freelance contractors. If you want profound knowledge in addition to problem solving, give me a ring
Hire Now
Freelance Game physics developer in Los Angeles, United States
Expert Unity Programmer 8 + Years Experience
I have been working in the game industry for over 8 years professionally. I've worked with well established companies and studios such as Renegade Kid, NICALiS INC, San Rio and others. I have experience developing games for Android, iOS, Xbox One, PS4, Wii U, and VR.
Hire Now
Freelance Game physics developer in Kirov, Russia
Hello, I am MusNik form KeeVee Games! I am highly experienced GML programmer. GameMaker Ambassador. Marketplace asset maker. Indie game developer.
I specialize on 2D games, graphics effects and Box2D physics. Love to make games for both mobile and desktop. I can work on GameMaker: Studio 1.4 and GameMaker: Studio 2. Can work with extensions.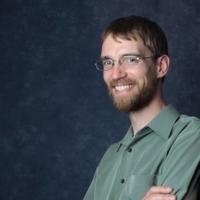 Hire Now
Freelance Game physics developer in Brindas, France
There are no stupid questions. Coding most of my life. I love it when the UX has computers serving people, not the other way around.
My primary motivation is to be useful, usually by getting computers to do what they're good at: the tedious stuff. When we do this as much as is reasonable to implement, we leave us humans more time to enjoy life. I got my real start in software development by proving myself doing exactly that: I took a very boring and error-prone business process, and automated most of it away, leaving a UI that even the most computer-averse users found intuitive. The direct and side benefits of this system are still felt at that business, 13 years later. Freelancer and @toptal talent; open to remote jobs. Tweet me at https://twitter.com/codingthat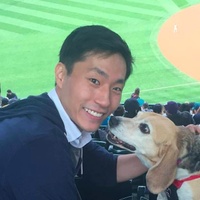 Hire Now
Freelance Game physics developer in Seattle, United States
Tech entrepreneur with 20 years in software from mobile apps to fast 3D graphics and scalable server architecture
Hi, I'm Raphael. I studied at the School of Computer Science at Carnegie Mellon University and have worked at large companies like Microsoft and small startups, building everything from mobile apps to large scale server architectures. Feel free to contact me if you have any questions!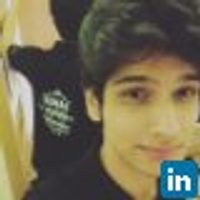 Hire Now
Freelance Game physics developer in Ashburn, United States
Unity3D | C# | C++ | Java | HTML/CSS | JS | Android
I'm a Game developer with experience in Unity3D and you can approach me anytime you need any help related to Game Development(Gameplay, AI, Multiplayer, UI etc). I have experience in HTML/CSS and android app development
Hire Now
Freelance Game physics developer in Philadelphia, United States
Web Developer and Independent Game Designer
Dedicated developer committed to producing quality products with extensive experience in both game and web development. Quick learner able to adapt to and utilize new technologies and languages. Passionate about sharing knowledge and always learning new things.
Are You a
Game physics
Developer?
Get paid while making an impact. Become a Codementor for the next wave of makers.
Apply Now