Gabriel Garza
$25.00
For every 15 minutes
I'm an expert at Rails/API backends, iOS Swift apps, React/Redux frontends, and AWS infrastructure. I have built and maintanted production grade applications in all of these technologies for the last 6 years. I want to give back and help others. Let me know how I can help!
I am an expert at building Ruby on Rails Web Apps and REST JSON APIs. I've built two companies from the ground up bothe using Ruby on Rails and have scaled them to hundreds of thousands of users. I'm pretty sure I can help with anything related to Ruby on Rails.
I have extensive experience and I'm an expert at building infrastructure with AWS. I've used most of the AWS relevant services for building webapps and APIs including AWS S3, RDS, EC2, ECS, ECR, Lambda, DynamoDB, Cloudfront, and more.
Average Rating
5.0
(4 ratings)
Awesome mentor, friendly and very patient. Highly recommended!
Very Patient and ditactic! gave me great guidance on web dev in general
robertobhiggins
Sep 18, 2017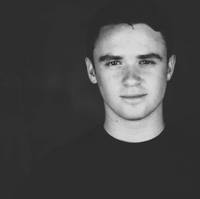 Really solid, very helpful.
Gabriel is a great mentor with extensive knowledge of Rails and React-Redux. Gabriel helped me resolve my issue in under an hour and also suggested several good development tools.