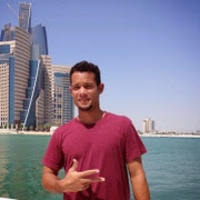 Gabiriele Lalasava
Web Developer at Hewlett-Packard
After teaching myself to program, I wanted another challenge. So I redesigned Tumblr.
https://cdn-images-1.medium.com/max/2000/1*CSsp6sNqeLJSmYyyHtoxZQ.png The Challenge A few months ago I confronted every belief telling me I couldn't learn how to code and started learning. While...
Evolving Patterns in React
Let's take a closer look at some of the patterns that are emerging in the React ecosystem. These patterns improve readability, code clarity, and push your code towards composition and reusability.
Node.js Best Practices
Let's save the world of Node.js projects together! Here are the top 14 Node.js best practices that Node developers of every level should know.