View Profile
Creative Mind
I am a creative coder who is well versed in web technologies and eager to assist you. I have experience in both open source and commercial projects. My website: https://www.plinthlab.com/
View Profile
JavaScript Problem Solver, Ex-Microsoft, Ex-YC
I focus exclusively on JavaScript, particular MVC frameworks. If you have a problem, I will solve it.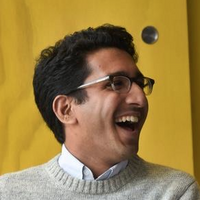 View Profile
JavaScript Developer & UI Designer
I'm an experienced JavaScript / front-end engineer who has held positions on the front-end teams at Twitter and Airbnb. I'm particularly interested and proficient in style guides, code reviews, user interface design/implementation, and helping projects transition to better coding/reviewing practices.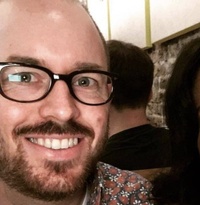 View Profile
Senior Engineer at Chameleon | Seattle
Hello! I'm currently Engineer #1 at a venture-backed startup. I've built and seen many products to market and solved many software problems at big companies like Microsoft, mid-size companies like Moz, and seed-stage companies like Chameleon. I want to help you do the same. I've spoken about these solved problems at conferences like NGINX.conf, RedisConf, and Percona Live Europe. I believe in only necessary complexity, test-driven/behavior-driven development when appropriate, and done is better than perfect. While studying Computer Science at University, where I graduated with high honors, I was a TA and Tutor for Computer Science, Programming, Math, and Physics.
View Profile
First engineer on Siri, Ex AMZN and MSFT.
Hi! I like writing code. Big bits and little bits, from apps to massively scaled infrastructure.
View Profile
Certified AWS Solutions Architect & PHP Developer
I am a programmer, sysadmin, and entrepreneur. I have 8+ years of programming experience with PHP. I also have experience with C#, Ruby, and a few other languages. I'm an AWS Certified Solutions Architect. Specialties: Programming, DevOps, Management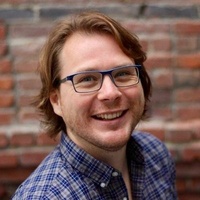 View Profile
Developer and Mentor | 13+ years of experience | 900+ people trained
🎉 Spring Special - 25% off mentorship for May 2017 🎉 When I was ten years old, my parents gave me a book on the BASIC programming language. You could say it was love at first if-statement because all I could dream about was building castles and spaceships with code. Years later, after earning a B.S. in Computer Science, working in the field for over a decade, and writing code from a beachside hammock in the South Pacific, I formed a new dream—to help others make their own journey into the world of programming. Since becoming a mentor, I've been responsible for the technical, mental, and emotional education of over 900 code school students. And now, I'm eager to share my expertise using CodeMentor and work one-on-one with developers like you. I look forward to meeting you!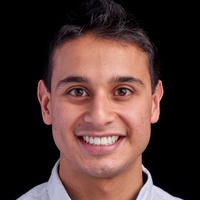 View Profile
AI lover, robotics enthusiast and basketball fan
Hi there! My name is Allan and I have a passion for AI, robotics and basketball. I am also an advocate of clean code and good software principles. I strong believe there is always room to make the code you write better. I am a full-time Software Engineer and a part-time student; so, I spend my days engineering software at Amazon Web Service and my nights, pursuing a M.S of Computer Science at Georgia Tech. Here is a small FAQ that might help you decide if a session with me is what you are looking for: ** Why Codementor? ** I had the opportunity of mentoring new hires on my team and the experience was so satisfying that I am looking to continue doing it outside of my daily job. By sharing knowledge not only do I help other people grow, but I help myself to keep growing too! ** Why shou...
View Profile
Prioritize Programming Fundamentals Before Frameworks
My expertise lies in: Python, JavaScript, Java, Angular, React, Node, Databases, SQL, Data Structures, and Algorithms! I especially love Recusion! Contact me if you have questions, are looking for advice, or just want to talk about anything related to programming, web development or Computer Science!! I'm especially eager to help out with projects I can run on my own machine, whether you've got a GitHub link or you can zip things up and send them over. See you soon! I like riding bikes, playing board games and writing programs. I live in Seattle where I'm able to pursue all these passions constantly. I believe people should prioritize learning the fundamentals of programming before learning frameworks. I love helping people build ultra-custom experiences on the web.
View Profile
Frontend engineer
Seasoned frontend developer. React enthusiast. CSS nerd. Care about API design and best practice.
Are You a
Front end
Developer?
Get paid while making an impact. Become a Codementor for the next wave of makers.
Apply Now