Freelance Front end Developers Available for Hire
Hire Now
Friendly, patient coach for Ruby, Python, JavaScript, Go, Data Science, Big Data, AI, Blockchain, Chatbots, React / Angular / Native. Technical co-founder of VC backed big data startup.
Hey all - I've been developing web applications for 12 years and love teaching, whether it is your first time, you're looking to pick up a new skill, or keep up on the latest technologies. I'm happy to advise also on the best courses to take, how to establish your career, what technologies to learn next, and how to get your first application or company started.
Hire Now
Full Stack Engineer
I have been programming professionally since 2005 and with Node.js since it was released in 2009. I am most experienced with web apps and REST APIs (front end, back end, operations, architecture, etc.). Aside from web apps, I worked on a Bittorrent client, a Bitcoin node and even a line following robot (among other things). These days, I work a lot with Javascript. Express, React and Redux are my friends. My database of choice is PostgreSQL though I also have experience with MongoDB, Redis, RabbitMQ and MySQL. I tend to write most of my Javascript code in a functional style. I am well versed with Software Engineering best practices and methodologies and can provide advice on code refactoring or improving development processes. I can also provide advice on higher level architecture su...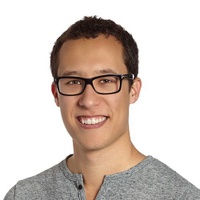 Hire Now
Full Stack Engineer
I'm a self-taught full-stack engineer with over 7 years of experience. I've worked in both startup and enterprise companies. I'm an expert in JavaScript and the web. I've built custom UI components in multiple frameworks including React and Angular, published my own modules to NPM, and built REST API backends in NodeJS. I'm currently a software engineer at Google in Mountain View and work on an internal tool written in Python and Angular. The last two companies I worked at are RideCell and Care Revolutions. I joined RideCell shortly after they raised their Series A round. I lead a project to migrate their front-end from Angular and Backbone to React and Redux. I worked with the UX designer and developed a custom component library. We used Webpack, Sass and CSS Modules, react-intl for int...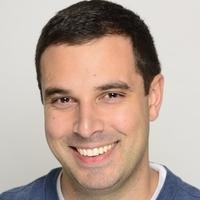 Hire Now
Hi there! My name is Arun and I've been a software developer and instructor for the last 5 years. I currently work at General Assembly as a code instructor and mentor, and I'm excited to help you learn how to code!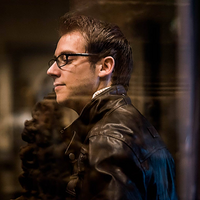 Hire Now
Software Engineer; Mobile and Backend
Hi, I'm Jordan; Freelance Software Engineer based in San Francisco, California. I've architected and developed mobile apps and backends for startups including those in the self-driving car, drone, on-demand, and athletic performance industries. If you have a project you're working on that you'd like to speak about, feel free to reach out.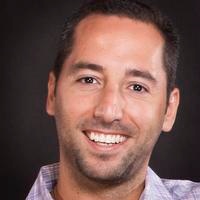 Hire Now
Startups Multi-Specialist, Social Entrepreneur, Attorney
Experienced startups marketer with deep technical expertise (full-stack web development). Committed lifelong learner with a proven growth mindset, verifiably equipped with the digital and soft skills needed to thrive in fast-paced internet companies and cross-functional roles. Eager to intimately understand every function within a startup, and especially passionate about education.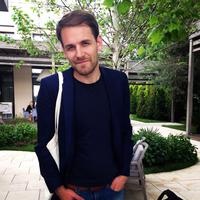 Hire Now
Python for data, Go for servers and JS for the UI
Simplicity above all, well.. almost.. unless there is no simple solution. For the past decade I've been doing lots of web-development in php, python and JS. After golang's release I've been instantly hooked on it! I'd like to think that I'm a pragmatic programmer and I love creating products and this is how I usually learn, by creating something useful.
Hire Now
Full-stack Rails developer
Senoir Software Engineer @ www.instacart.com
Hire Now
All Things Modern Web
Having worked on enterprise-scale sites such as Facebook, cultivated Clover's suite of 1st party web applications from scratch, hacked on WebVR, and founded a modern web application, (boardom.io) I've acquired a deep understanding and wide range of skills for the modern web. I'd love to help you with: Architecting a Web Application Are you using the best tools for the job? While premature optimization is bad in most cases, we'll consider the performance implications of big decisions from day 1 to ensure your application will scale as desired. Such big decisions include: - use of a web framework (React/Ember/Angular are the giants, but maybe you need a lightweight less-feature rich alternative like RiotJS, or maybe vanilla JS makes the most sense) - graphics tooling (We...
Hire Now
Write code. Not too much. Mostly Ruby.
Are You a
Front end
Developer?
Get paid while making an impact. Become a Codementor for the next wave of makers.
Apply Now