View Profile
Creator of Redux-First Router
I'm exclusively focused on React + Redux. I can help you prepare for React interviews, level-up your React skills, or efficiently build whatever apps/assignments you need. I'm primarily an open-source developer and my primary package is Redux-First Router. To learn more about me and my open source work, check my Medium publication: https://medium.com/faceyspacey In general, I'm focused on idiomatic javascript in Reactlandia. I'm a Long time teacher. I'm here to help. I live on Las Vegas and am coding open-source stuff around the clock currently. When it comes to React, I DO THIS. To get a feel for what I'm about, I suggest you read these 2 articles I wrote about Redux-First Router: https://medium.com/@faceyspacey/pre-release-redux-first-router-a-step-beyond-redux-little-router-cd27165...
View Profile
I'm a computer science major from UCSD and a lifelong technologist. I deeply enjoy programming and solving difficult problems. I'm an idealist and a bit of a perfectionist. I never give-up and I love helping others. I'm also the CTO at a financial services company in San Diego. I hope that everyone is able to find the passion and excitement I have found. It's time to give back.
View Profile
User-focused, front-end development specialist with a soft spot for entrepreneurial pursuits and lifelong learning.
I find myself consistently returning to the world of startups and entrepreneurs. Something about the endless possibilities is hard to ignore. Putting one's unique spin on solutions to tough problems in code is a feeling like no other and now, more than ever, more individuals with these skills are becoming necessary. I've always wanted to change the world. I feel that sharing my expertise with others and empowering them within the programming community is a step toward that goal. If you'd like to step up your skills or just need need to get over a speed bump, schedule a call with me here: https://calendly.com/gaegeroot
View Profile
Full Stack Web Developer. Technical Advisor for Non-Technical Founders
I am a software engineer consultant, entrepreneur, and technologist with over 15 years of experience in web development, UI / UX, IT, and telecomm with start-ups, non-profits, and Fortune 500 companies. I've held roles such as

Front End

Web Engineer, Web Software Developer, IT Manager, Project Manager, and Telecom Specialist. Along with co-founding an Internet start-up, I've architected and maintained several websites and content management systems, developed e-commerce platforms, integrated cross-platform invoicing systems, and organized social media, SEO, and online advertising strategies. Specialties: web development,

front end

development, e-commerce, online advertising, display advertising, social media, project management, SEO, SEM, usability and QA testing.
View Profile
Software and Business Systems Architect
Business-minded developer with a BS in Computer Engineering from the University of Michigan. Has extensive experience in web application and software engineering, with a focus on business processes, workflows, information processing, logistics, with an affinity for FinTech. More than 10 years experience with small and large companies from startup to enterprise, technology companies to brick-and-mortar. Strong integrated system architecture and development, hands-on with Ruby, Ruby on Rails, React.js, Node.js, Ember.js, Javascript, SQL, and NoSQL. Builds highly functional, high-performance, maintainable products with feature sets and foresight that extends beyond business requirements. Wide breadth and depth of experience including tech and non-tech, startup and Fortune 500; software deve...
View Profile
Founder at Empirical
I am a software engineer and entrepreneur. I am currently working in the video game industry for Disney. I have started two tech-startups and tried multiple projects on the side. I have a passion for elegant solution to hard problems.
View Profile
Senior Frontend Developer
In a nutshell, I use computer and interactive technologies to organize information, form the information into a usable interface, create or edit graphic elements or editorial content as needed, and deploy to the web. A project is either carried from conception to completion or specific parts are done in collaboration with others.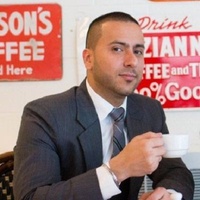 View Profile
SharePoint/CRM Specialist (Admin/Dev) - 12+ years
Charan is a seasoned and accomplished professional with over 12 years of rich and varied experience in all phases of Software Development Life Cycle. He specializes in building solutions using CSOM, SOM and Client Side Scripting (JavaScript, JQuery, SPServices) for O365, SharePoint 2016, 2013, 2010, 2007 and Dynamics 365 - CRM, CRM 2013, CRM 2011. Charan has expertise in building and maintaining large scale SharePoint Farms from ground up. He has successfully completed SharePoint Migrations from SharePoint 2010 and SharePoint 2013, data migrations from file systems/network shares to SharePoint Intranet and RBS stores. He is highly skilled in data integration and synchronization between SharePoint and external data sources using SSIS and custom solutions. He has expertise in developing c...
View Profile
UI/UX Designer and Developer in Java and on Mobile
I am an experienced Java developer with a primary focus on user interface and user experience design. I have a Masters in Software Engineering and have taken courses in graphic design. I can do both the design of an interface and follow it up with the development to fit the design. I also have years of experience in mobile application design and development in both iOS and Android.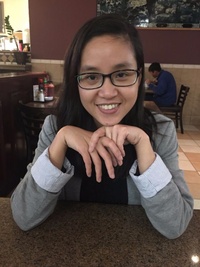 View Profile
Java Fullstack Web Developer
Full stack Web Developer specializing in

front end

development with over 7 years of experience designing and developing web applications, testing, debugging and training staff. Proven ability to design rich user interfaces, optimizing web functionality that improve data retrieval and workflow efficiency.
Are You a
Front end
Developer?
Get paid while making an impact. Become a Codementor for the next wave of makers.
Apply Now