Freelance Front end Developers Available for Hire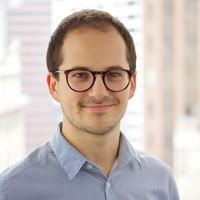 Hire Now
JS developer, teacher
I'm the current CTO of Fraight AI. I was a lead instructor at Fullstack Academy of Code (YC W12) for just under 3 years. I was the first instructor they hired, and developed large swaths of the curriculum. Formerly I was an adjunct professor of Computer Science at Hampshire College.
Hire Now
Experienced software engineer. In-experienced entrepreneur.
Running at a low rate until I get some reviews! Currently a co-founder at my virtual reality start-up, Anarchist.com. Previously an engineer at Groupon where I automated financial systems with Rails, Clojure, MySQL, Postgres, MongoDB/TokuMX, Salesforce, and more.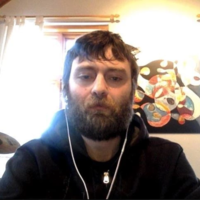 Hire Now
Software Development, Architecture and Team Management Consultant
Writing code since 1987 and developing professional software since 2003. Master Software Engineer (DePaul University, Chicago, USA) with a Bachelor of Science in Computer Science (McGill University, Montreal, Canada). Master Software Craftsman. Engineered deal personalization and subscription features for Groupon.com (serving 33MM+ users). Architected EarlyShares.com. Primary languages/skills: Ruby, Rails, JavaScript, Java SE/EE, Spring, TDD, Software Engineering, Software Architecture, Engineering Management, Agile Project Management, and Web/Desktop Development. Hobbies when not coding include drumming, snowboarding, and longboard riding. I like to help honest self-motivated individuals. Please include what you've attempted in your help request to demonstrate effort. Messages sent witho...
Hire Now
Web developer w/ 17+ years expertise, providing structured solutions, focused on startups. DevOPs
Creating usable websites is my passion. I have a history of building reliable online solutions for clients around the world. As my workflow capabilities improve, virtual servers are going to become a critical component, being able to quickly spin up servers, test code and deploy will be advantageous. Networking is a great way to develop and grow skills to take my ideas to a larger audience, helping to create a solid path toward building a successful startup -- the next step on my list of goals. Specialties: Web development, online security practices, MySQL, Apache, Navicat, Sublime Text, Fireworks, Acrobat Pro, GIT, Google, PHP, XML, RSS, HTML5, CSS3 standards, jQuery, Apache, Web Analytics, Cacti, mail server administration, public speaking, software installation, CCNA, multi-tasking, a...
Hire Now
I'm a Chicago-based UI engineer with over 9 years of programming experience. I focus heavily on interactive development and front-end frameworks, including React, Vue and Ember. Professionally, I develop node-based applications built on Express, and even some with a Rails backend. For more information about my experience or CV, please email me directly. Thanks!
Hire Now
Senior Software Engineer
Chicago based Senior Software Architect and Developer with over 25 years developing leading edge software. Focusing primarily on JVM languages (Java, Groovy, Scala). Expert in developing highly distributed systems and heavily multi-threaded applications. Experience with both large and small teams working as team-member, team lead, or mentor. Specialties: software architecture, polyglot development, test data generation
Hire Now
User Interface Designer at New Coast Ventures
My name is Justin Seidl, a user interface designer from Green Bay, WI currently living in Chicago, IL. I work for a startup called Dónde, we create location aware products tied together with a real-time analytics dashboard. I'm a cheesehead, have a puppy named Raleigh, and am addicted to Game of Thrones.
Hire Now
2 years experience developing and designing Luminoto.com
Im looking forward to helping beginners with my intermediate knowledge of skills I have acquired while building www.luminoto.com. I encountered many issues along the way as well and I couldn't have done it without some of my own mentors and coaches.
Hire Now
Software Craftsman, enjoy sharing what I know
I'm a programmer from Chicago and I enjoy sharing what I've learned with others.
Hire Now
Founder of WeDeliver - Techstars alum, software engineer and entrepreneur. I started programming in 1986, people started giving me money for it in 1996. I'm best at Java and Android, and I love solving problems.
I'm the chief technologist and co-founder of a same-day delivery platform for local businesses (acquired 2015). My background is in software engineering and leadership, with well over 18 years of professional software development experience. I'm experienced in the all aspects of the software development life-cycle, and have successfully managed over 90 web application projects since the late 90s. I love to learn, and have mentored many software engineers over the last 16 years, and enjoy seeing more of them add entrepreneurship to their portfolio of skills in recent years.
Are You a
Front end
Developer?
Get paid while making an impact. Become a Codementor for the next wave of makers.
Apply Now