Not looking for Free Developers? Find other types of developers: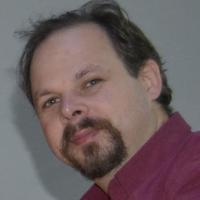 View Profile
Freelance Free developer in Beijing, China
Free Software Architect - CTO Consultant - Blockchain Tech Advisor
I am running RealSoftService, a consultancy for WebApplication Development in Beijing. We help foreign businesses in China to get a better web experience and adapting their site to chinese needs. We achieve this by using a modern architecture that allows more flexibility in making large changes without needing to start from scratch. I am a mentor for the Beijing GNU/Linux User Group, guiding the group as they organize meetings with speakers, dinners, hackathons, supporting local conferences and visitors to Beijing. I am a mentor for FOSSASIA, and organization that supports and promotes

Free

Software Projects in Asia. I work with students on Google Summer of Code and Google Code-In projects. I also mentor students and give them industry experience through internships in my company. I ...
View Profile
Freelance Free developer in Chatham, United Kingdom
Experienced (12+ years) C# and .NET developer with a commitment to SOLID and Test Driven Development
My business, Tigra Astronomy, specializes in producing software, instruments and automation systems for astronomers. The majority of our work is hardware/software interface and observatory automation and we specialise in ASCOM drivers using C# and .net but we also do many other things. I've used C# and .Net almost exclusively for more than 10 years ever since it was first introduced in 2001. In total, I have more than 30 years' experience of software development, spanning embedded systems, telephony, communications, web/ecommerce, astronomy and things too numerous to list. I'm dedicated to the concept of continuous self-improvement and I try to adopt modern, agile practices and our internal processes are based around Atlassian Jira, Stash and Fisheye; Git with GitFlow; and TeamCity c...
View Profile
Freelance Free developer in Pleasant Hill, United States
Ruby & Rails expert, author of Ruby Performance Optimization book. Frequent mentor on everything Rails and especially on Rails performance optimization
I used to be a university professor before switching to professional software development. Probably this is why I still love helping people. I can help you with everything related to Ruby and Rails. If you have the performance or scaling problem, I'm definitely the guy to ask. Over the last 10 years I became an expert on optimizing Rails applications, and, as the result, wrote the Ruby Performance Optimization book (http://ruby-performance-book.com).
View Profile
Freelance Free developer in Cape Town, South Africa
Expert Fullstack Developer/Web Specialist Consultant over 10 years dev experience.
Rudolph Koegelenberg is working as a Web Specialist Consultant / Fullstack Web Developer. Passionate about tech, eager to learn new things and also teach. With over 10 years in experience using various platforms ranging from C# + ASP.NET MVC / Node.js / MEAN.js / JavaScript / jQuery and Angular.js / HTML & CSS / LESS / SASS / PHP / Wordpress / MySQL / MS SQL / MongoDB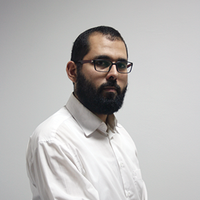 View Profile
Freelance Free developer in Manouba, Tunisia
RIA Lead Architect & Developer
RIA Lead Architect & Developer
View Profile
Freelance Free developer in Chico, United States
Web Developer, Software Engineer, & Cat Enthusiast
I have a focused interest in product development—from a software engineering perspective. My other related skills are design, UI/UX, branding, authorship, and code architecture.
View Profile
Freelance Free developer in Córdoba, Argentina
Full Stack Developer
Experienced full-stack developer with diverse and creative technical background, ranging from web games (single and multiplayer), to IoTs, and social mobile applications. Worked in various team sizes: 4 man start up, all the way to a 5000 employee corporate company. DevOps experience creating Vagrant environment versions for exploratory development and Bash/Ansible scripts for automation, production installation, and management. Always willing to give a hand with 110% effort along the way.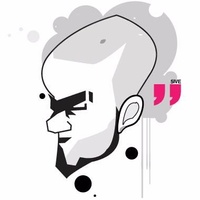 View Profile
Freelance Free developer in Freiburg, Germany
ui/ux designer /// coder /// web app mobile /// perfectionist
/// freelance web / ui + ux / mobile / screen designer & developer /// 16 years experience in design & code /// <3 artcrimes / basketball / hiphop / skateboarding /// nice.guy :)
View Profile
Freelance Free developer in Los Angeles, United States
Experienced Front-End Engineer & UX Designer who can help you overcome your obstacles & ship your code, prototypes and designs.
My career in building interfaces & platforms began in earnest at a science museum, where I learned designing & coding in the unforgiving environment of museum visitors & energetic children looking to learn & be actively engaged. Since then, I've participated in open source communities, in a sort of 'start-up incubator' and worked with early stage companies & non-profits to scale meaningful tools for their communities. I've taught web design in a college setting, and I'm here to help you be more successful, find troubling bugs, and just generally feel more empowered in getting software to do what you are trying to do in situation where you really need to publish and ship.
Are You a
Free
Developer?
Get paid while making an impact. Become a Codementor for the next wave of makers.
Apply Now