Find a mentor

Web Programming

Mobile App Programming

Programming Languages

Data Science /Engineering

Database /Operations

Others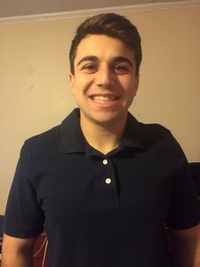 Frank Boccia
I started my career learning to program at MakeSchool in New York City, Since then I have created 2 professional apps. I have created 2 games Mission-Mars and Mission Mars 2 both available on the app store. The games including advertisements and game center. I have also worked for Cargo-Matrix, where I developed a photo sharing app for shipments. I have also built a social media app which requires firebase auth, database and storage for users.
I started out developing apps, I later have had multiple clients looking for websites. I been developing websites for multiple clients, such as construction company and for a doctor/s office... I have also created my own personal website.
How and why I built MISSION MARS!
Mission Mars, is an endless scroller of action and adventure!