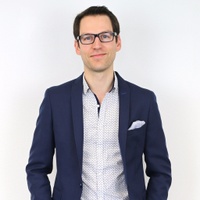 Francois-Guillaume Ribreau
CTO - Architect - Fullstack developer
FOLLOW
MESSAGE 
FRANCOIS-GUILLAUME
Github repositories
mailchecker
:mailbox: Cross-language temporary (disposable/throwaway) email detection library. Covers 2748 fake email providers.
check-build
:dart: Check-build - Verifies that your NodeJS project follows team conventions, is well written, up to date and secure.
Average Rating
5.0
(2 ratings)
Francois was one of the best mentors that I've work on Codementor. He was competent, straight-forward, and got the issues resolved with a few minutes leftover. I'd highly recommend him, and look forward to doing another session in the near future.
Very experienced and fast working in node.js