Not looking for Framework Developers? Find other types of developers:
Hire Now
Freelance Framework developer in Richmond, Canada
Full-Stack CEO, Lean Startup Consultant, Super Genius, Force of Nature
A leader. A brother. (Possibly) Your secret lover. Also referred to as "Who was *that*?" or "What just happened here?", Justice Gray is what would happen if a professional wrestler and a computer scientist had a baby, that baby married a hurricane and they had a child named Justice. He is passionate about Lean Startup principles and ideals, and Agile like a vast, predatory bird. Most importantly, he is a builder who loves to build: building applications, building teams, building businesses and building dreams. When he's not saving the world one company at a time, he can be found espousing his thoughts either on LinkedIn or at whoisjusticegray.com. Note: If you are looking for a much less prohibitively expensive - but possibly more talented and equally handsome - resource to singlehand...
Hire Now
Freelance Framework developer in Glasgow, United Kingdom
CTO: Elixir, Ruby, Rails, Android Developer (and scrum master) with 10+ years experience
I've now completed over 130 sessions on Codementor! I'm a consultant developer who's been coding for over 10 years now; 6 of those years professionally. I mainly work in Rails, EmberJS and Elixir these days, but I've built things in languages ranging from C to NodeJS to Go. I've had the opportunity to have large multi-nationals on my client list such as Mozilla, IBM, 888.com, and multiple large financial businesses. Outside of Codementor, I'm a CTO at a Startup in Scotland, as well as a consultant adviser for various startups and small businesses in Scotland and the UK.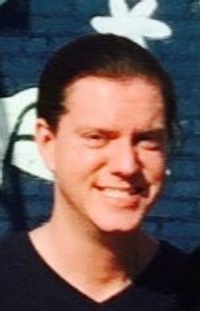 Hire Now
Freelance Framework developer in Rutland, United States
C# .NET, Unity 3D, jQuery, AJAX, Javascript, HTML5, CSS3, Bootstrap, SQL, Entity Framework,Code First developer with 10+ yrs exp
Being a software developer is more than just learning to program in a computer language. I have been a developer for nearly two decades. I have designed several larger web sites from concept to deployment, some high-profile projects. I have served as a Lead Developer or Senior Developer for many years, mentoring other developers and encouraging them to use the latest technologies and best practices. I focus on teaching patterns and reusable methods for designing applications, and reinforcing the need to stay current as new technologies are released. I can give advice on how to focus your learning efforts to target specific types of development positions, and interviewing advice for finding a position within a software company. I have programmed in C++ for about 10 years prior to using C# a...
Hire Now
Freelance Framework developer in Lebanon, United States
Lead Software Engineer - Writing code for 21+ years
21 years of experience in building and managing enterprise software solutions throughout the Cincinnati and Dayton, OH areas. Expertise in Microsoft.NET development with emphasis on web development. Experience managing small to medium-sized teams of developers, project scope, budget, and customer-facing sales. Specialties: .NET Technologies, C#, VB.NET, ASP.NET Webforms and MVC, SQL Server, Agile development, Project Management, Unit testing, Quality Assurance, Test Driven Development, Jquery, Bootstrap, REST services, LINQ, Angular 2, TypeScript, .NET Core
Hire Now
Freelance Framework developer in Bucharest, Romania
dev@maniac, react, react-native, electron
I'm a react, react native and electron player, open source enthusiast.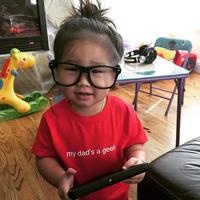 Hire Now
Freelance Framework developer in Garland, United States
Telerik Kendo UI & Angular Developer Expert, MSDN Author, MCPD, Coder, Hacker, App/Dev Principal Architect @ Pioneer Natural Resources, Blogger, Dad, 💚 TypeScript, MEAN Stack, .NET Core, URF.NET, URF.Core
Able to do scheduled sessions on same day of request, please schedule and we can coordinate from there. Didn't have a self introductory video for my profile, however here's one of my training videos on one of my expertise listed: frameworks. http://blog.longle.io http://twitter.com/lelong37 http://developer.telerik.com/community/developer-experts http://codeplex.com/site/users/view/lelong37 http://linkedin.com/in/lelong37 http://msdn.microsoft.com/en-us/magazine/ee532098.aspx?sdmr=LongLe http://github.com/lelong37 https://www.nuget.org/profiles/lelong37 https://www.nuget.org/packages?q=urf https://github.com/urfnet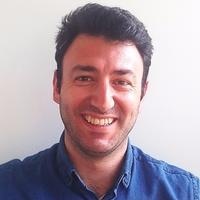 Hire Now
Freelance Framework developer in Roubaix, France
CTO |> Architect |> Dev |> Open Source BI |> Web
Accomplished Business Intelligence consultant motivated by Big Data and Open Source technologies with more than 10 years of experience in the IT industry, known for a personable approach to clients and co-workers as well as for delivering and implementing advanced software solutions to all size businesses. Always searching an opportunity to apply his knowledge and expertise on a larger scale. Innovative and driven, consistent over-achiever, excellent coordinator and organiser, responsible and efficient project manager.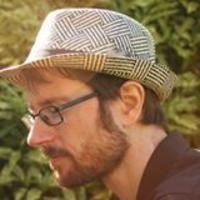 Hire Now
Freelance Framework developer in Islington, United Kingdom
CTO and full stack/CMS developer on MS stack, 22 years experience
I've worked as a CTO, in agencies, and as a one man solutions shop for small businesses. I've used 2 commercial CMSs and built 2 of my own. Very experienced developer from hardcore search algorithms to building jQuery plugins for responsive design. Just started a project to market the second CMS I wrote commercially - currently converting it to ASP.Net Core. Currently tech mentoring startups at Microsoft Ventures London.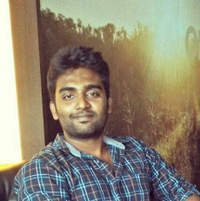 Hire Now
Freelance Framework developer in Hyderabad, India
Front end web developer.
Bhargav is an experienced Full stack Developer who is excited about complex problems. His passion is the web and strives to help peers build blazing fast apps for the Internet. He is able to work on : - React.js on the client and the server with Flux/Redux - React Native - Angular.js , Angular 2 and D3.js - Android , Playframework with Java and Python - Git - MongoDB and PostgreSQL Some of my repos - Timezone compare - https://github.com/imbhargav5/timezone-compare - Trello API Promisified- https://github.com/imbhargav5/trello-promise - TDD in react - https://github.com/imbhargav5/codementor-officehours - Offline dictionary - https://github.com/imbhargav5/dictionary-offline
Hire Now
Freelance Framework developer in Istanbul, Turkey
I'm a Microsoft Certified Solution Developer (in Web Apps) with over 5 years of experience using C# MVC and Microsoft Azure cloud services to develop highly scalable and secure solutions with a track record to back that up.
I'm a Full Stack developer specialising mostly in C#, ASP.NET MVC, Entity

Framework

and Azure, though you'll also find me dipping my toe into the IoT pond as well, developing firmware for microcontrollers / embedded systems with C. If you would like to find out more about me, you should check out my LinkedIn (see recommendations), GitHub and Stack Overflow profiles (in addition to my existing reviews here.)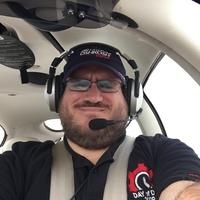 Hire Now
Freelance Framework developer in Des Moines, United States
C#/ASP.NET Architect Available (Microsoft MVP, ASPInsider, DNN MVP, Author)
Microsoft C# MVP, ASPInsider, DNN MVP, Business Owner, and experienced software developer. Has a wide variety of experience with .NET technologies and education of development teams on best practices etc. See LinkedIn profile for a detailed review of experience.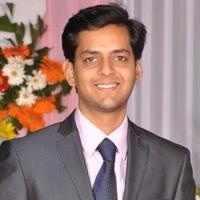 Hire Now
Freelance Framework developer in Bengaluru, India
Technologist, Congenial and Travel enthusiast are the best suited words for me
A jovial fellow who has a deep inclination towards all sorts of challenging but fascinating works especially some new genesis like Machine Learning and AR/VR . I have dived into different areas of devlopement like Android Apps ,Web Apps, Windows Apps, Machine Learning & NLP. I have a deep rooted love for startups and their method of working and yes that means I am available round the clock. I even love to hang out with interesting people.
Hire Now
Freelance Framework developer in Lawrenceville, United States
Software Architect with more than 10 years of experience in .NET World
I am a Software Architect who has been part of several enterprise products development teams. I have worked for large companies to start up companies. I like to get my hands dirty with programming almost every day. This keeps my skills fresh.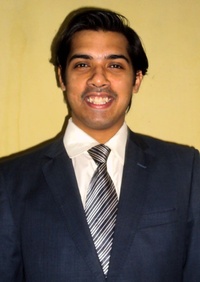 Hire Now
Freelance Framework developer in Howrah, India
Full stack .NET/Classic ASP/Angularjs2 developer
Official contributor to the Sendgrid c# .NET SDK. Github link : https://github.com/sendgrid/sendgrid-csharp/ My javascript,jquery and Angular2 answers in Stackoverflow https://stackoverflow.com/users/3162724/niladri Microsoft Certified Professional .NET Developer(MCTS/MCSA) with a passion for software development and in depth knowledge of OOP. 6 years of software development experience spanning ASP.NET 2.0 to ASP.NET Core 1.0 in C# including high transaction oriented insurance,transportation domain applications. Experience in ASP .NET MVC 3.0/5.0 framework, ASP .NET web api 2. Familiar with Singleton ,Factory design patterns, Generic Repository pattern in C#. Worked on several code rewrite/migration projects from Classic ASP to ASP .NET C#/MVC. Also Worked on web service integrati...
Hire Now
Freelance Framework developer in Valledupar, Colombia
Freelance Web Developer / Consultant
On JavaScript, I've worked mostly with jQuery framework. On Frontend matters, I've worked with several frameworks, being Bootstrap and Foundation the most used (Foundation mostly), I've even made project conversions from one

framework

to another.
Are You a
Framework
Developer?
Get paid while making an impact. Become a Codementor for the next wave of makers.
Apply Now