Not looking for Fpga Developers? Find other types of developers:
View Profile
Freelance Fpga developer in Rajkot, India
Image Processing & Machine Learning Enthusiast | FPGA Developer
Image / Video Processing on FPGA, Front End Design, VHDL, Verilog, Synthesis, Simulation, PnR & Timing analysis, System Generator, Hardware Co Simulation, Hardware in Loop, Fixed Point Implementation, Xilinx FPGA, RTL Development, Xilinx & Lattice EDA Tools, MATLAB, Simulink, HDL Coder, VHDL Code Generation, Computer Vision, Machine Learning, Xilinx Spartan, Virtex, Zynq SoC, Lattice MachXO3 • Experience in VLSI design / RTL design with VHDL, Verilog • Hands-on experience in Xilinx, Lattice, MATLAB, Mentor Graphics EDA tools • Real time testing of FPGAs using MATLAB hardware co simulation (System Generator) & Hardware in Loop (HDL Coder) • Experience of using real time debug tools such as ChipScope • Experience of multiple clock domains • Experience in Synthesis, Place & Route, Optimizat...
View Profile
Freelance Fpga developer in Las Vegas, United States
VHDL and Verilog designer for FPGAs and ASICs
Extensive experience in VHDL and Verilog for

FPGA

RTL Design and Verification. Teach at Cal State Fullerton for the

FPGA

design certificate.
View Profile
Freelance Fpga developer in New York, United States
Undergraduate EE Student at the Cooper Union
I'm an undergrad student, passionate about programming and technology, and going above and beyond when presented with the chance to apply my skills in my fields of interest, especially research. I work with Linux and Java on a near-daily basis, and compete in mathematics, science, and robotics competitions as well as computing (including multiple local CS competitions, mainly around Java, and IBM Master The Mainframe).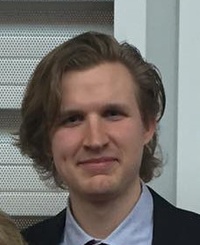 View Profile
Freelance Fpga developer in Edmonton, Canada
Jack of All Trades (JS, Python, C(++|#), PHP, HTML, CSS, SQL)
I would consider myself a backend engineer with passable design skills I was educated in Computer Engineering, which was a 50/50 split between circuit design and computer science with some added signal processing thrown in. During my co-op work terms, I gained experience in PHP, C#, HTML/CSS/JS, Linux scripting, and database administration. As well I learnt app development (both native iOS/Android as well as Cordova-based hybrid apps using JS) In my free time, I write prototypes for ideas that I have, try out new languages and keep up to date on exciting tech. Notable side-projects include: - An Arduino guitar pedal using DSP for effects - A spatula-wielding robot to flip pancakes (badly) - A multi-client wifi instrument using a Raspberry Pi, and some speakers (in C)
Are You a
Fpga
Developer?
Get paid while making an impact. Become a Codementor for the next wave of makers.
Apply Now