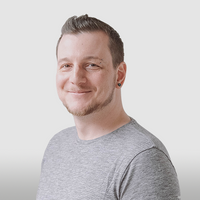 Valentin Prugnaud
Passionate PHP Developer and musician!
For every 15 minutes
Passionate web developer for over 10 years, I started my career building WordPress website for multiple clients. Now building SaaS application using primarily Laravel & VueJS. I am also active in the community, mentor (HTML 500, Ladies Learn Code or here).
Average Rating
5.0
(62 ratings)
Val re-upped my knowledge in not only Laravel, but basic fundamentals of modern web development, from creating APIs to improving JavaScript security.
Valentin brought my Laravel skills up ANOTHER notch by showing me more sophisticated ways of doing what I was trying to achieve. Great demonstrations, great answers, great results so far on my end. I'm progressing at light speed and feel confident about it.
Valentin explained the fundamentals of Laravel in concise fashion then walked me through the process of getting started on development. I now feel like I am ready to create my web project and will continue to seek his advice as I tackle increasingly challenging problems.
I thought these words from Val deserved to be shared :). Me, after writing some bizarre/stupid code while "following" his instructions: What was I just doing?? Val: You were being creative. LOL! Well done there, Val. :p :) It's still making me laugh just remembering your response. :)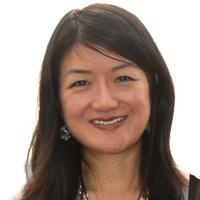 Another awesome session... thanks Val for being so patient! Already looking forward to our next session! :)
Here's a recommendation I wrote for Val for LinkedIn that I thought would be applicable here, too: To whom it may concern, Val has been my mentor for around six months, and within that time I have spent over 100 hours on Codementor with him. My reviews for him can be seen at https://www.codementor.io/foxted#/review. We have focused mainly on PHP and Laravel, where he is an expert and his knowledge has impressed me. But the areas he has impressed me with have not been limited to PHP and Laravel. He has also helped me with the command line, Git, building a RESTful API, PhpStorm, database design, Object-Oriented PHP, PHPUnit, page load speed, Laravel Forge, Composer, Vagrant, aesthetics, Mac, Gulp, Google Chrome preferences, and occasionally JavaScript and CSS. And he has introduced me to several helpful tools such as Trello, Telegram, Postman, Pusher, iTerm, and Fractal. He's a clever guy with great problem-solving skills. He has even been able to help me with technologies he wasn't very familiar with. He values the quality of his work. When he has been stuck on something he has persisted until he has figured it out. And he has stayed up late in order to finish tasks. When I asked him to write me a recommendation, it seemed he would be out of his comfort zone because he told me he had never written one before and didn't know what to write. But that didn't stop him from putting a lot of care into it and doing a quality job. He even cared about fixing small graMmaticaL deTails. There was a time when I expressed dissatisfaction with his work, and he responded well. It seems over time he has learned how I like things to be done, as well as become a better teacher. He shows humility in the areas he can improve (in both coding and life), and is good at apologising when he could have done better. I have been impressed by his English since I know it isn't his first language, and on some occasions I have had to Google a word he has used to find out its meaning. Communicating with him is very easy. His enthusiasm has been evident at times when I have requested to pause a session while I complete a task on my own, and he has either watched as I worked, or continued writing code for me, while not getting paid. He has been really generous, helping me for free outside of sessions, as well as wanting to let me decide how much to pay him because he was concerned about going over my budget. He is self-motivated and self-taught. He has been honest with me at his own expense, and seems to genuinely and enthusiastically want to help. There recently came a point where it seemed I was running out of reasons for a session with him. While I was excited to have come that far, I felt sad. Already I miss our sessions and his company. They have been so much fun and have given me some hilarious memories. And I have learned so much from him in heaps less time than I would have on my own. I have found myself thinking, 'If only I could get a job that is like these sessions.' If you're looking to hire an expert Laravel or PHP developer, I think you will love his work. Sincerely, Jenny Swift http://jennyswiftcreations.com cheezyspaghetti@gmail.com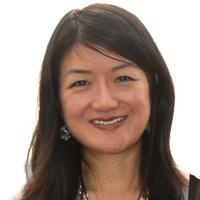 Programming languages have a lot of rules and constraints that are not obvious. I was going around in circles, wasting hours of time trying to find the info myself, but Val helped me to cut through the fog, zero in on problems, and make things crystal clear. If you find yourself spinning in circles, STOP and give this guy a try. You won't regret it -- guaranteed!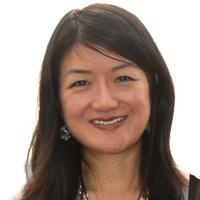 Simply WONDERFUL: Val is extremely knowledgeable, patient and explains things well (breaks things down into easily digestible chunks), and gives excellent examples! Also, I learned by accident that Valentin was an Apple Technician in a "former life", and he gave me some awesome tips & tricks on maximizing coding software for my Macbook and improving my workflow, which is going to save me tons of time in future. Moreover, Val makes coding FUN. I can't wait till our next session... this guy is AMAZING and anyone would be lucky to have him as a Code Mentor!
Over 6 hours for one session (code review, refactoring, and much laughter :)). Loved it :). Plenty more to do and looking forward to it :).
I wanted Valentin to show me how to do something that could have taken several hours, but he was honest and encouraged me to do it another (better) way, saving me money (and time and effort). Very nice! :)
VIEW MORE REVIEWS